Please scroll down...


Bar and Bat Mitzvah
and Sweet 16
Entertainment
Please see our Specialty Acts page
with lots more stuff!
If you don't see what you want, please ask. We are always adding new acts
to our files (though it takes longer to add them to this page)
We have dozens of talented performers who can generally
rise to any occasions. We often create new characters at out client's request.
Be sure to check out our pages of:
Order my new book!!!
(It's funny! I promise!!!)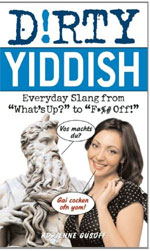 (click to order)
Click on photo to enlarge and see more information
Wacky Wendy

Performance artist, comedienne,
life of the party. A one-woman fun machine.
Totally unforgettable

(Click photo for info, video, more)
Giant Celebrity Heads

They say fame goes to the head,
and here's the proof!
Huge fiberglass-like caricatures
-- instantly recognizable celebs
and "heads" of state -- will add
style and fun to any party!
Shipped anywhere
for one day to one month rentals.

(click photo for more info)




Your guests names, any animal, etc.
(click photo for more info & pix)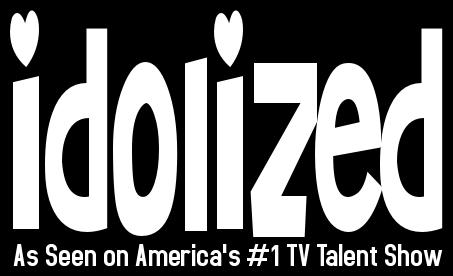 Book one or a whole show of former American Idol contestants for your next party or corporate event! Click for more info.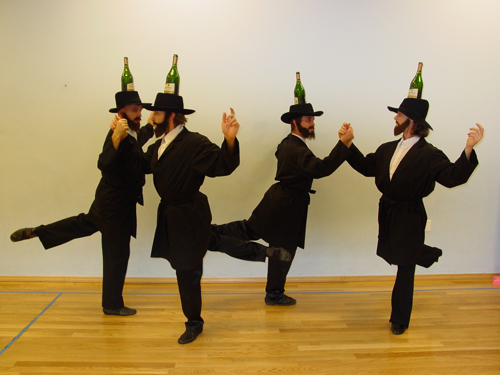 click photo for more info
A trio of "Hasidic" rabbis will thrill your guests with their
amazing bottle dance and hilarious personalized roast
An hour and a half Improvisational Show, full of fun, music and audience participation (with keyboard player).
Customised for Corporate and Private Parties
Georgi
the Rubber Man

Straight from Bulgaria for a limited time!

As seen on Letterman!
One of the world's very
few "Rubber Men"
Amazing contortions!

(Click photo for more info)
Human "Marie Antoinette" Strolling Dessert Tables

A surrealistic yet functional way to present desserts or hors d'oeuvres. These costumes are built around actual tables which are on wheels and move with the performers. The bodices are white corsets embellished with mirrors that match the tabletops. The side ruffles are underlit to produce a soft glow.

Available in white or black
Joan Rivers

Oh, can we tawk? Who better to greet
your guests on the red carpet
than "Joan"? Also perfect as a
walk-around with your videographer
helping to assure that those candid
conversations at each table,
with family and friends,
are still entertainting to watch
years later.

Bubby

Because nachas like this should be
kvelled over by a professional.
Hiliarous "Jewish Grandma"
mingles with your guests,
shmoozing, kibbitzing, telling jokes
and ad-libbing off the crowd.

Human Disco Balls

Add dazzle to the dancefloor with
these fabulously sparkly
shimmying shakers

The Blue Bunny


A hilarious, interactive, ad-libbing
wacky wabbit to mix and mingle
among your guests
(click photo for more images)

Trivia Guy


He's a fount of useless knowledge!
A virtual encyclopedia of pop culture.
He'll stroll from table to table
challenging your guests
with hilarious factoids geared
to their special area of expertise...
right off the top of his head!
From TV and film, to sports
to general knowledge.
Amazing! And funny!




Space Kitten




Specialty Costumes
for your themed event




Carmen Miranda


Three Cheers for Whoever!




"Moulin Rouge" look




Fall Foliage




Tropical Chic --
Great as a walk-around




Polar Princess in a
fabulous handmade outfit!




You'll flip over this flapper
in a fabulous 20's outfit




Give me your tired, your poor.
On second though...keep 'em.




Rainbow Clown can make
origami animals, do face painting,
stilt walking, much more




Jacquery Bleu

Psychic Lipstick Readers

Great fun for bat mitzvahs, Sweet 16s, showers and bachelorette parties, ladies' nights, etc.




Las Vegas Showman
Plus:
Jousting/Fighters
Martial Artists
Fire Eaters
Jugglers
Stilt-Walkers
Circus Acts