If you'd prefer to inquire via email, click here

Singing Telegrams - Nationwide!
Some (not all) of the various locations we cover:

• Ohio
• Boston Metro
• California (LA & southern CA, San Fran)
• Chicago
• Connecticut (parts)
• Denver/Boulder CO
• Florida (mainly Orlando area/some south Florida)
• Little Rock, AR
• Minnesota/Wisconsin
• Omaha, NE
Portland, OR
• Seattle, WA
• Sioux Falls, SD
• Texas (Dallas & Houston)
(Prices and costumes vary from city to city. Please inquire.)
(generally in the $200-$300 range, depending on city and state;
from $125 in Manhattan - NYC )
Check out our Scam-O-Gram™ page, too!
(Irate customer, wacky interviewee, long lost friend, more)

PLEASE NOTE:
Celebrity Impersonators do NOT do quickie, cheap singing telegrams!!
Please see pricing guide on Celeb Clones pages

Note: while we can usually arrange for basic telegrams ( gorillas, chickens, tuxedos, French maids) in most locations, not every costume/character on our list is available in every city. Generally speaking, the larger the city, the bigger the choice. The performers below are all based in the NY metro area unless otherwise noted. Similar characters may or may not be available in other locations. Please inquire. We'll do our best to find you what you want!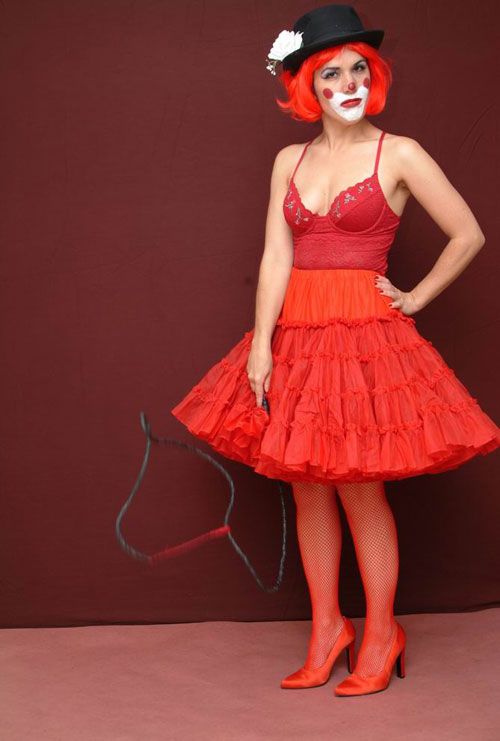 Retired Wonder Woman. Absolutely hilarious!
Based in Philly.
click for more info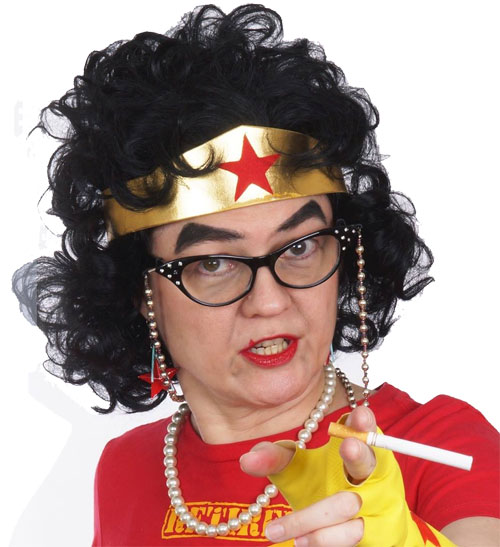 NEW FOR VALENTINE'S DAY!!!!
Balloon Vase Full of Heart Flowers!
(also available in other designs for other occasions ie. birthday, new baby, get well, etc)
With or without (female) singing telegram - New York City only!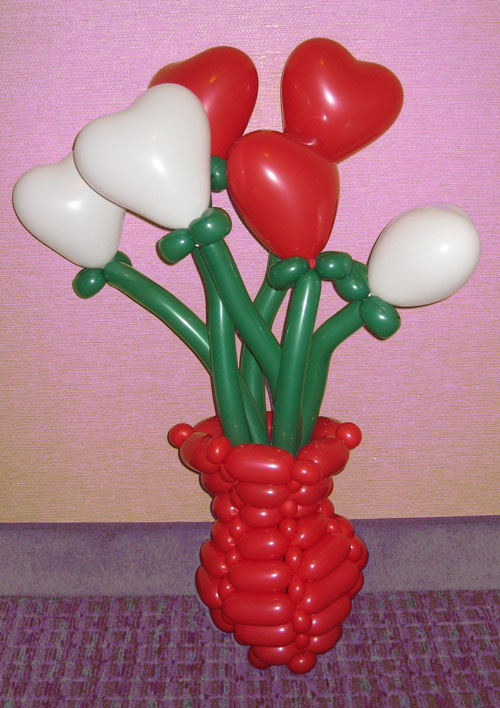 Gorilla
Your personal message written
on a banana


Chicken
Birthday song is cackled and clucked,
and your personal written message is delivered in a colorful plastic egg
(note: guitar not usually available)


Pink Gorilla
They don't come
much goofier than this!




Arachnophobia??





Trashy Birthday Fairy


Beware of Geeks bearing zits!
Let Nerd Boy "finally express his
long held secret love" for
the birthday girl!







I have a heart-on for you!

Hold on to yer Lucky Charms!

Drag Birthday Fairy
(Southern California only)

(similar character available in NJ/NJ

Click to see photos of this performer's other wacky characters

Ribet! Ribet!

To err is human; to moo, bovine

Top Banana!

Note: We have many different performers each of whose costumes may differ slightly from these images