If you'd prefer to inquire via email, click here

Holiday Party Entertainment
Seasonal Acts, Seasonal Singing Telegrams, Santas, Elfs, Mrs. Claus, more...
Mardi Gras - Carnivale
click photo to go to full page of ideas/costumed characters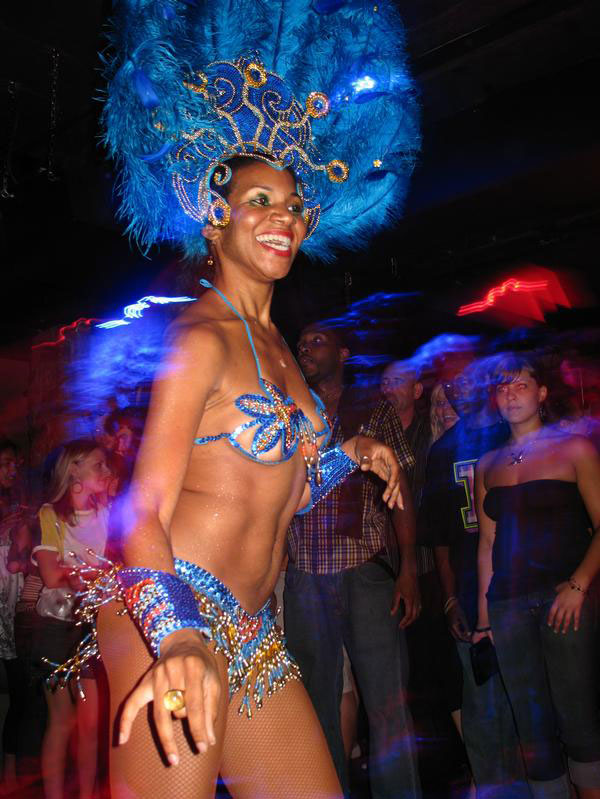 New for Valentine's Day
Balloon Vase Full of Heart Flowers!
(also available in other designs for other occasions ie. birthday, new baby, get well, etc)
With or without (female) singing telegram - New York City only!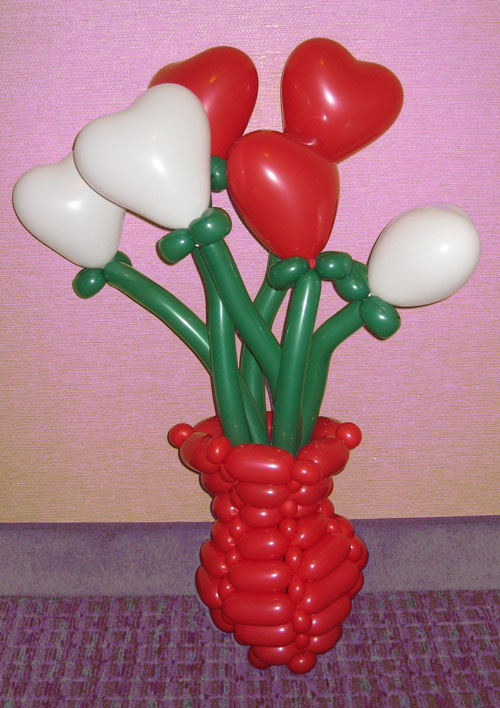 Christmas/Hanukkah
Christmas

"Elfis"



Elves
(click for photos)
Santa Claus

(based in Bergen County, NJ)
A little more expensive, but worth it. Don't you think?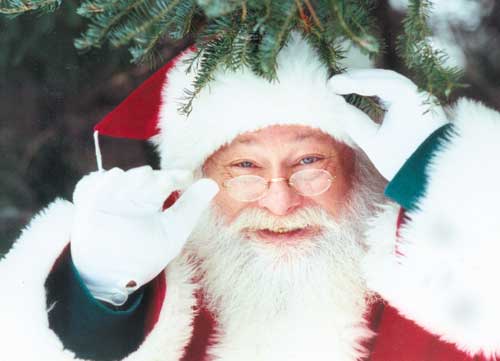 The "Greench"
(based in NJ)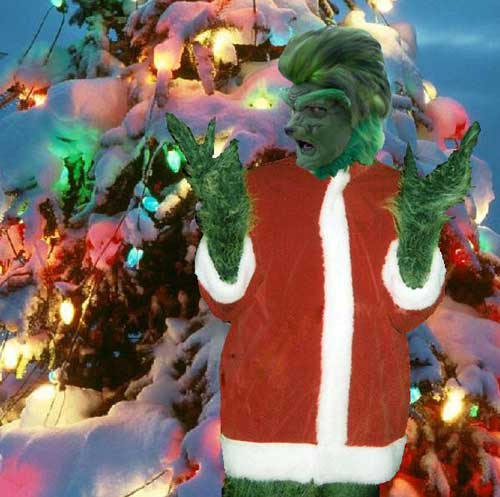 With the Holidays coming, what character can you have that will add comedy and fun to your event? Who else but THE "GREENCH"! This green Christmas character is now available for your event. The "Greench" is dressed in his red outfit, with green fur and an amazing prosthetic makeup that moves with every expression. He is frenetic and funny and comes up with one liners and clever banter to amuse your guests. He is also an expert at handling children so they won't be scared by his strange looks, but pleased by his crazy antics.
Mrs. Claus
(based in NY)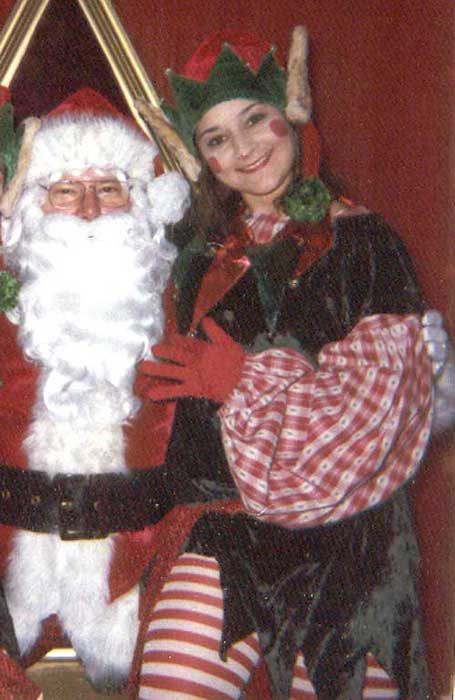 Mr.Fezziwig
(based in NJ)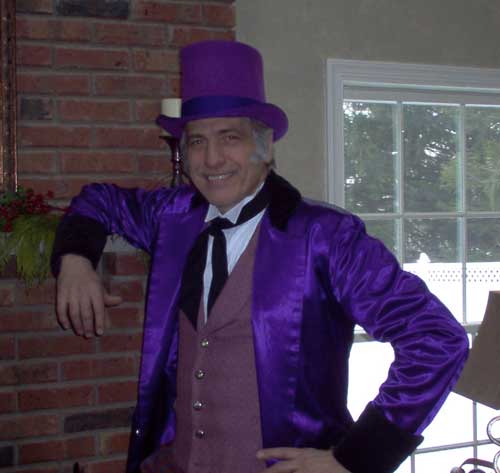 Mr. Fezziwig is the delightful character straight out of Charles Dickens' "Christmas Carol" for your holiday event. Mr. Fezziwig is dressed in a bright purple Frock coat, tall hat, and brocade vest. He is a tall fellow with sideburns and cockney accent that pulls one right into the Victorian age. Mr. Fezziwig presents magic and juggling in a comedic style that evokes gasps and laughs from the youngest child to the eldest grandfather. Playing the Autoharp, he also presents his comedy Christmas Carols that range from "Silent Night" (done silently), to the "Twelve Days of Christmas Quiz", where different people in the audience must name the next verse or else make it up. The "Quiz" can lead to the song becoming totally different than the original, with wisecracks and banter adding to the mirth.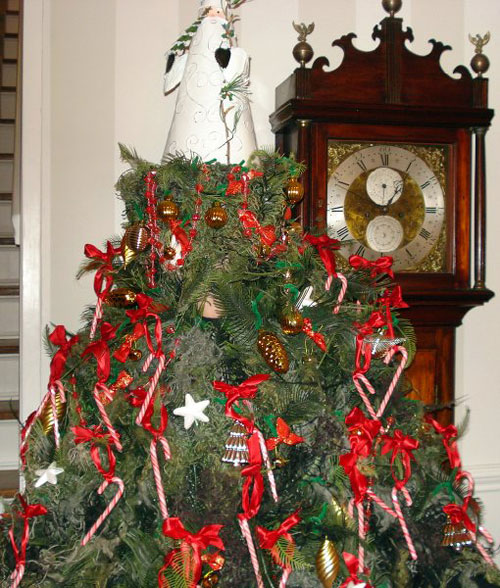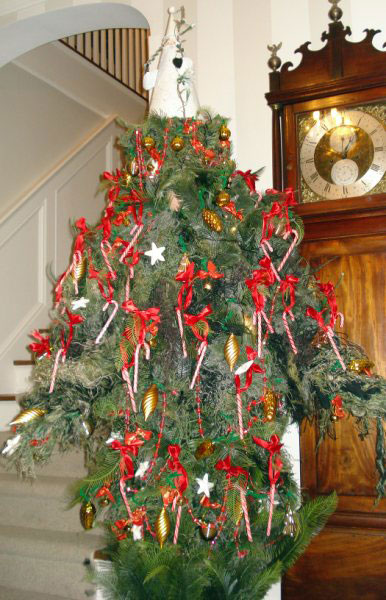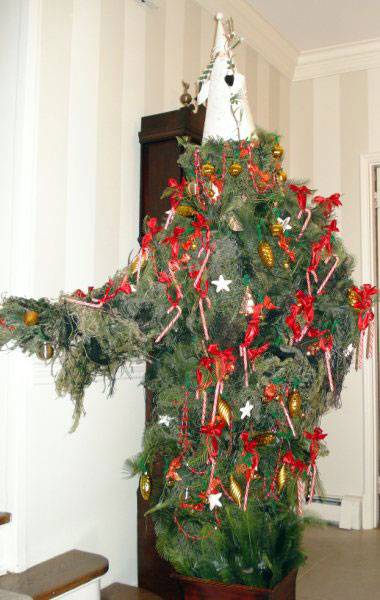 Holiday Entertainment (based in Orlando, FL)
Bad Santa


Bad Santa is a perfect option for small Holiday Parties. No foul language or innuendo. He's actually charming in his own way…he just doesn't know he makes a Bad Santa! Great for giving out gifts. Hysterical Improv Skills!




Mrs. Claus


Mrs. Claus is great for "Cookies with Mrs. Claus" or an addition to Santa's Visit. She is wonderful with the kids and is very professional. The kids love her. She is also available for Face Painting and Storytime.




Santa's Throne

We have THREE Santa Thrones for rent. Includes delivery, set up and pick up. Add the second chair for Mrs. Claus.

(Orlando, FL area only!)

Santa


SANTA! We use performers that are professional entertainers with backgrounds at Disney and Universal Studios….not just some guy in a costume.
Christmas Entertainment (based in Atlanta, GA)
Winter Wonderland Musical Revue: This show is perfect for any Winter, Christmas and even Christmas in New York theme parties or events. This 30 minute show package includes a Santa Claus and Mrs. Claus greeters, a Live Singer, four Dancers, two Costumes per dancer, two Interactive Games and Green Screen Photography with a Christmas backdrop for guests to take home with them.
Santa Claus and Mrs. Claus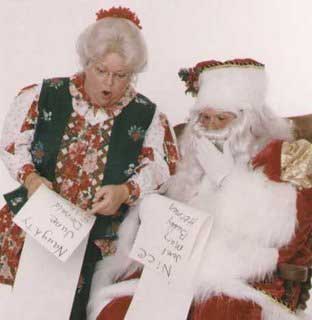 Christmas Theme Murder Mystery


Everyone loves a good mystery, and now being a super sleuth is no longer a mere spectator sport. Become a "Gumshoe" in a Murder Mystery, and join our crazy characters this Christmas to figure out, "Who dun nit." It's fun, it's exciting and it's available to you right now.

Winter Wonderland Dancers


Four Dancers perform Two Dance Numbers, Meet/Greet and Photo Opportunities with guests
HALLOWEEN
COUNT SCHNAZOLLLA
Based in NJ /NYC
The Magical Comedy Vampire
The Count is guaranteed to make your event a hit with his Transylvainian Accent,
(That Sounds very Jewish)
His magic, comedy, and unique Halloween show
(complete with Floating Pumpkin)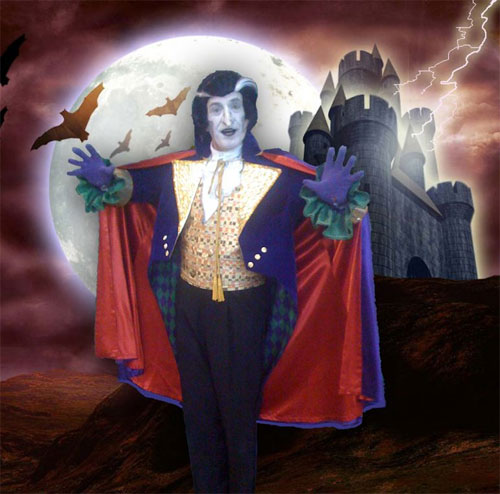 Spooky Living Statues
Based in Orlando, FL.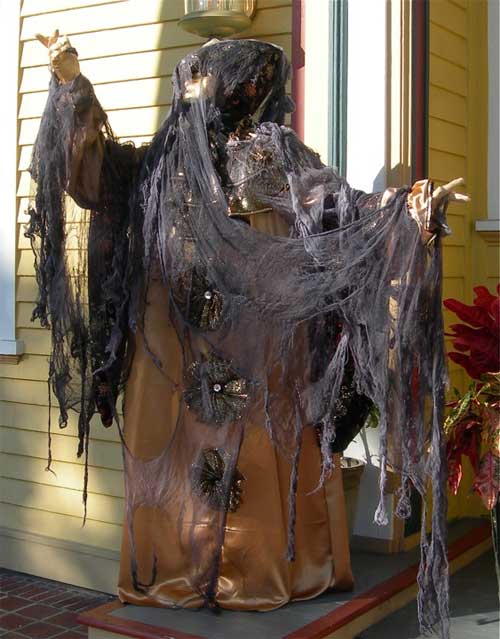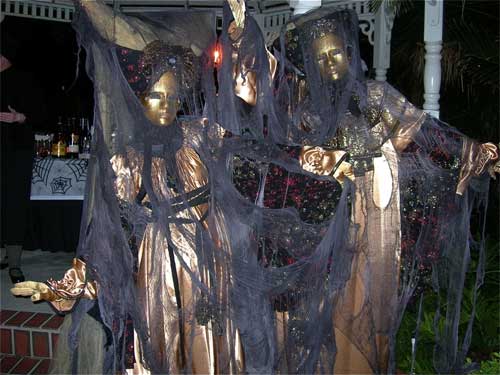 Frankenstein
Based in NYC.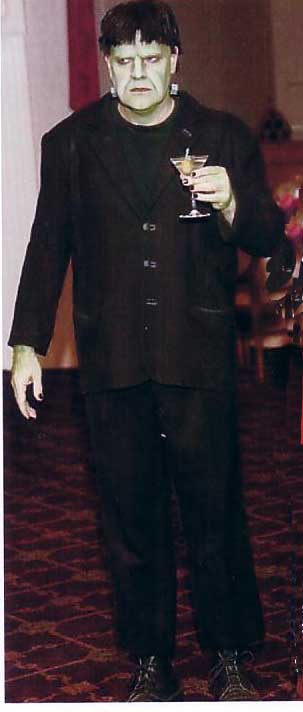 We also have The Addams Family
See also Michael Jackson "Thriller"

Easter:

Silly Chicken with Easter Eggs

St. Patrick's Day

Valentine's Day:

And Bubby's
World-Famous
Chopped Liver Heart

Bubby personally delivers a
a platter of chopped liver, tastefully
shaped into a heart, surrounded
by Tam Tam cracker "lace," with
your initials and that of your loved one
written on the top in carrot sticks.


May your love last at least
as long as the heartburn!

More romantic, you couldn't get!
revised December 14, 2009