Contact Information
BubbyGram's normal business hours are
11am-7pm M-Th Eastern (New York) Time
and until 5pm on Fridays
We are closed over the weekend.

Please note, ours is a HOME office.
Alas, operators are NOT standing by at all hours of the night
so I beg you...
no crack-of-dawn or late night phone calls!
Bubby really needs her beauty rest!
(You think it's easy staying this gorgeous!?)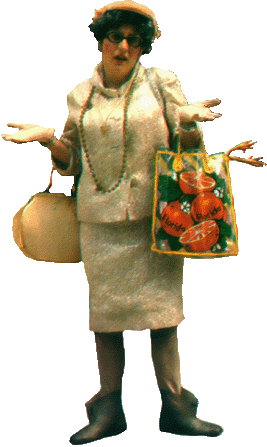 (ok, now that I've read you the riot act...)
Our phone number is
(212) 353 3886
If you don't get a live human being, please leave
a detailed message including:
- your day and evening phone numbers
-your email address
-the date/time/city/state of your event and
-the type of entertainment/performer you're looking for
-the type of occasion or event
If you'd like a reply, please speak slowly and clearly,
and repeat your contact info twice. Get as specific as possible
about what you're looking for. That will help us help you.

If you prefer, you can EMAIL us.
(That's the fastest way to get a reply after hours)