from the Sopranos, it's the ORIGINAL
Muzzie Nardo
from Season 5 Episode 60
(owner of the house of ill repute where Joe Peeps gets whacked)

This performer is based in NYC
Bring Muzzie along as an invited guest to any party where he'll pose as a relative, a friend of the family, someone's new boyfriend, blind date, whatevah... He's a hilarious improv artist, who plays it both tough and suave. He'll hit on the ladies, sing Sinatra, tell stories and jokes...all in character....doing whatever it takes to keep your guests entertained. As the life of the party, he will leave your friends scratching their heads wondering who the hell he is and where the hell he came from! Works best if only YOU know he's an actor.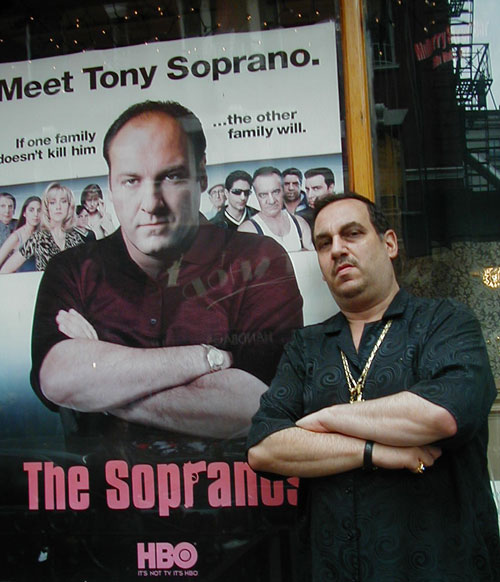 "Muzzie [the Italian "wise guy"] was great!. We had an unusual bachelor party format which required a lot of flexibility and he executed it perfectly!. Muzzie read the crowd extremely well and showed excellent instincts in keeping it informal and casual (our request) and going with the flow. He was quick on his feet and remained very good natured about the lighthearted abuse that came his way. He made the party very memorable and has been the first thing people have mentioned when I have seen them after the event. Now my brother wants him at the wedding!" -- T.J.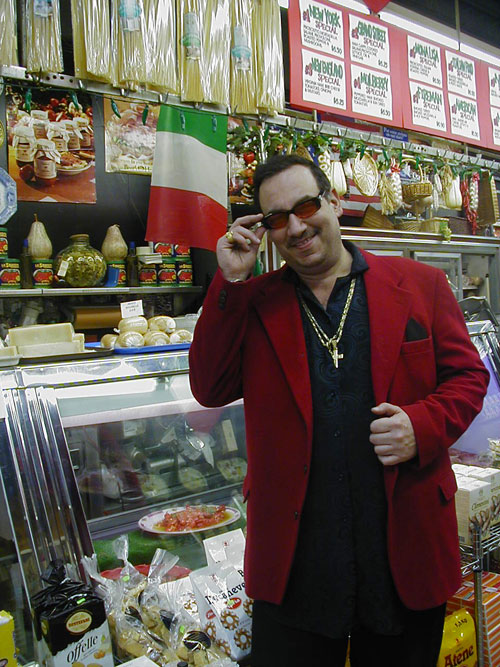 "I thought my family would die when I brought Muzzie to dinner as 'my boyfriend.' They just didn't know what to make of him - or of me. Should they laugh with him, laugh at him, or stage an intervention? When I finally told them he was an actor, they laughed so hard they peed their pants. They're STILL talking about it! And they'll never again get on my case about who I date!" --Allie T.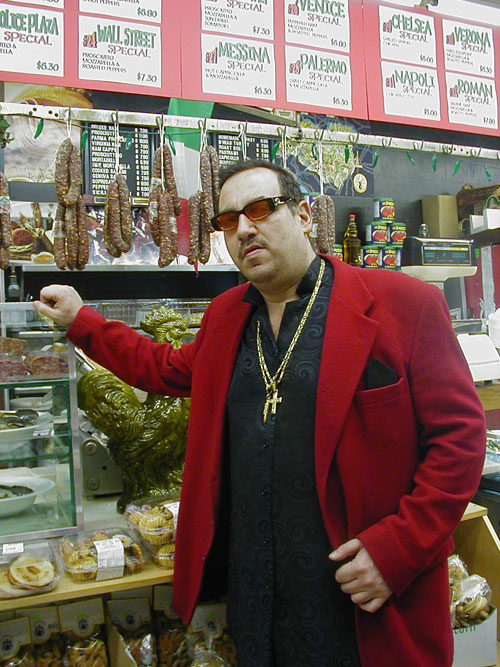 "We invited Muzzie to our backyard summer barbecue as a 'friend' of a friend. Initially, I hired him for just an hour, but he was so funny and everyone enjoyed him so much, we kept him for three! He was definitely the life of the party." - Tom R.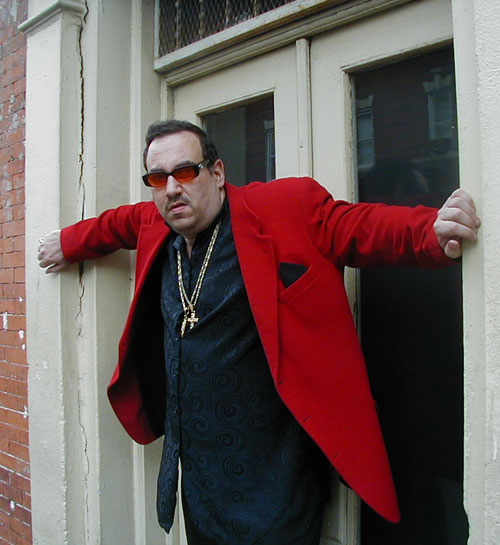 "We have a friend who's a 'Mafioso Wannabe' and we sent Muzzie to his birthday party as a 'mob enforcer' to bust his chops about 'muscling in on his territory.' He was absolutely perfect! Muzzie used the information we gave him to tease and roast our friend. His shtick and props were dead on! Hilarious!" -- Dave F.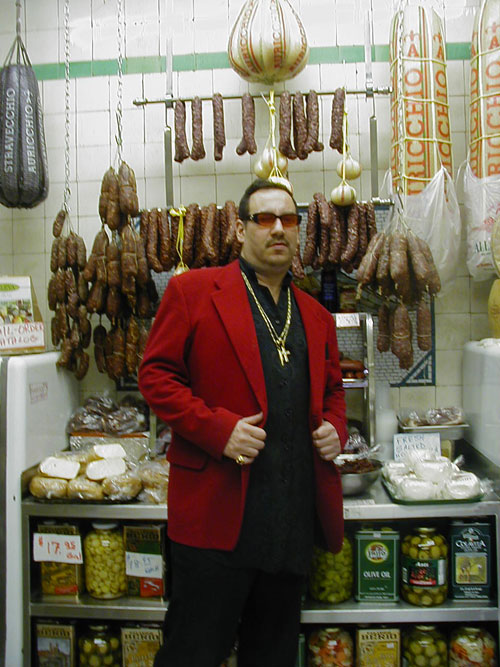 "Thanks for recommending Muzzie for our holiday bash. He was the life of the party! The other guests didn't quite know what to make of him. Was he a client? A friend of an employee? A party crasher? Still, he had them in stitches. And his Dean Martin impersonation was the hit (no pun intended!) of the night!" -- Chris J.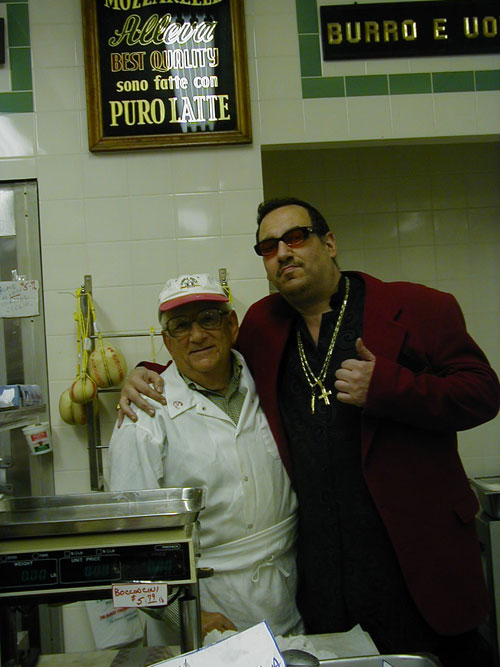 more impersonators (navigable list)