Amazing Human Party Decor!
(based in the NY Metro area)
See similarly fanastic designs in Florida
Now available in Philly and Chicago!!
I know, I know. This page is rather unwieldy. It's grown exponentially over the years, as we add new things.

On this page, you can see everything we offer in the Human Decor category.

To make it easier to navigate, however, I've also broken the categories down into separate pages.

If you'd prefer to view it that way, you will find an abbreviated version of this page with a menu of links HERE


NEW!!
Queen of Hearts

(note, this costume is available as a champagne skirt, a strolling table, or a simple walkaround)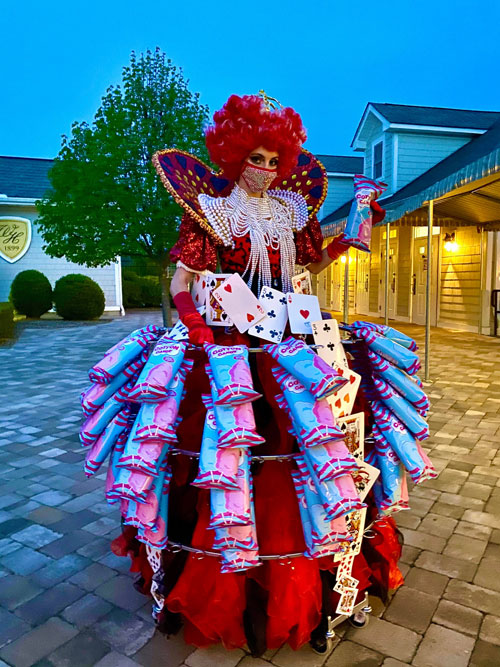 Alice in Wonderland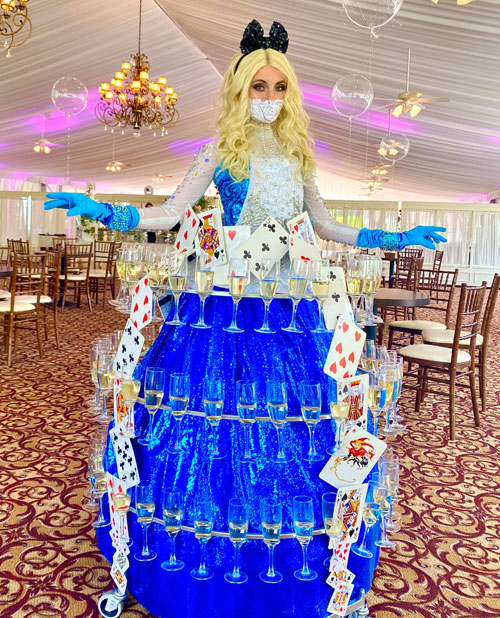 Pink Flower Champagne Skirt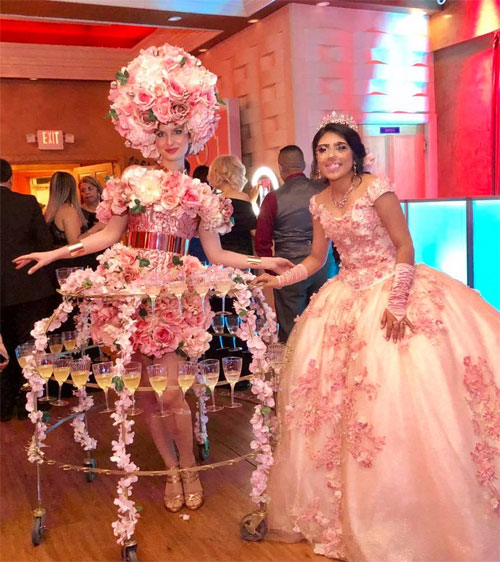 Blue Feather/Blue Sparkle
Pink Champagne Skirt with Pink Floral Costume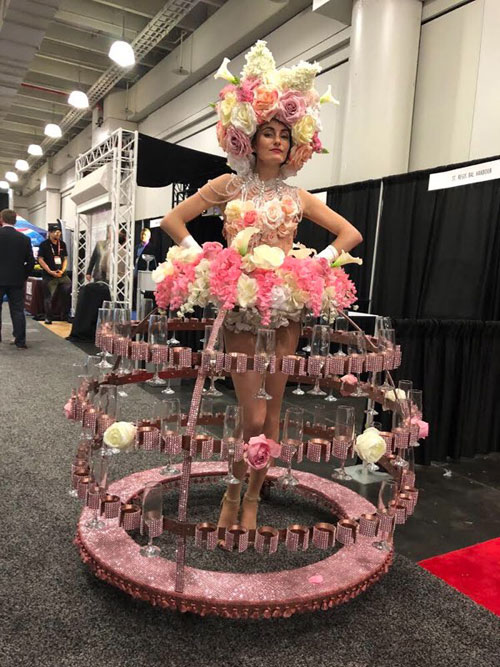 Silver Champagne Skirt
White Floral Champagne Skirt and Two Strolling "Cigarette" Girls
Prepping the Champagne Dress
Rose-Covered Human Red Carpet
NEW!!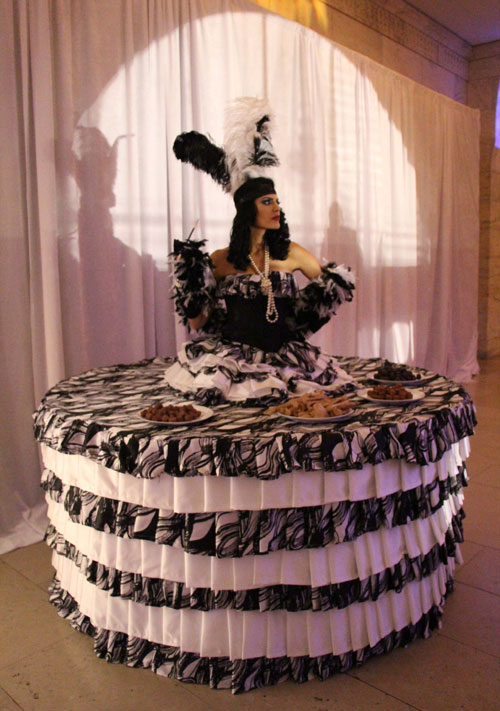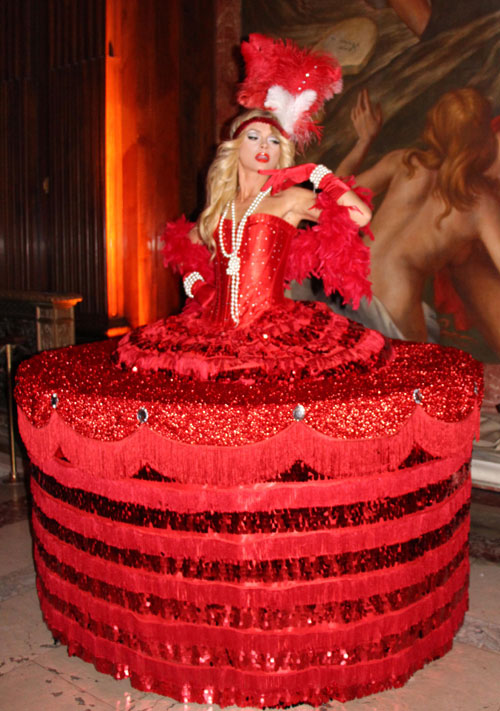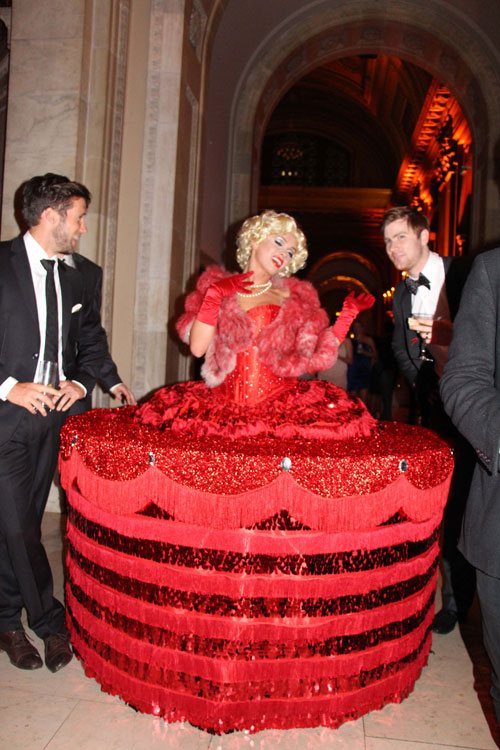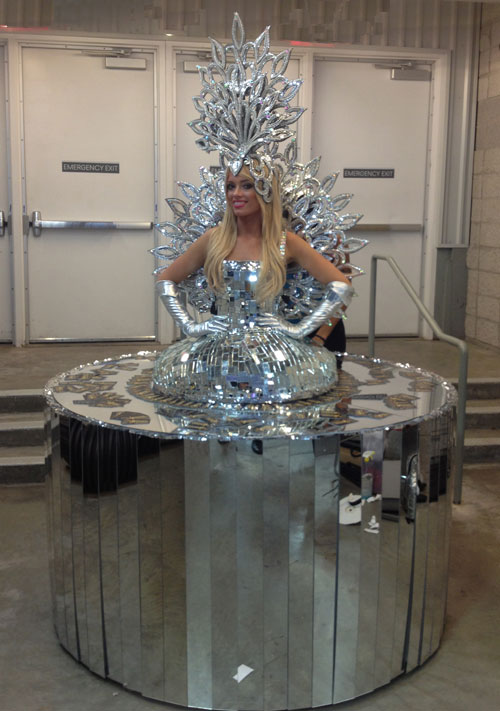 Peacock strolling table. Gorgeous!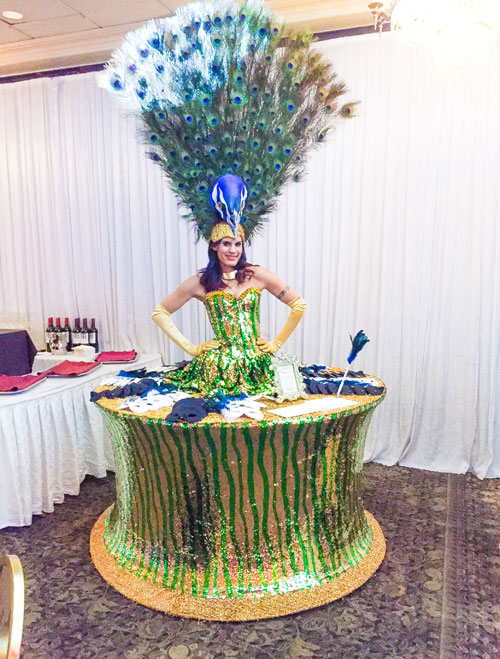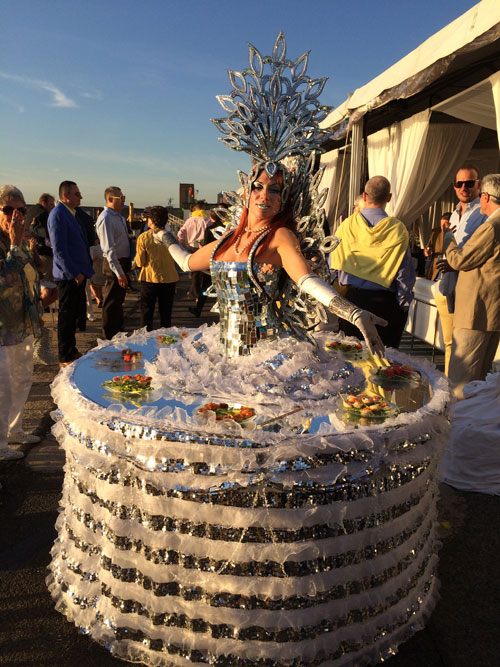 Candy-Themed Table (Perfect for Sweet 16s)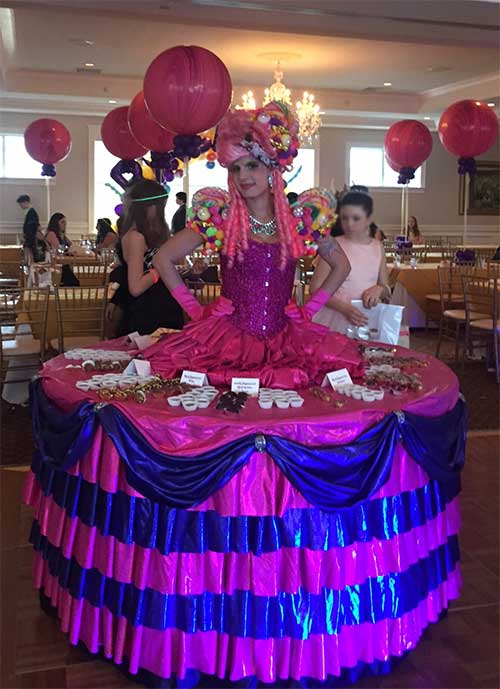 Teal Table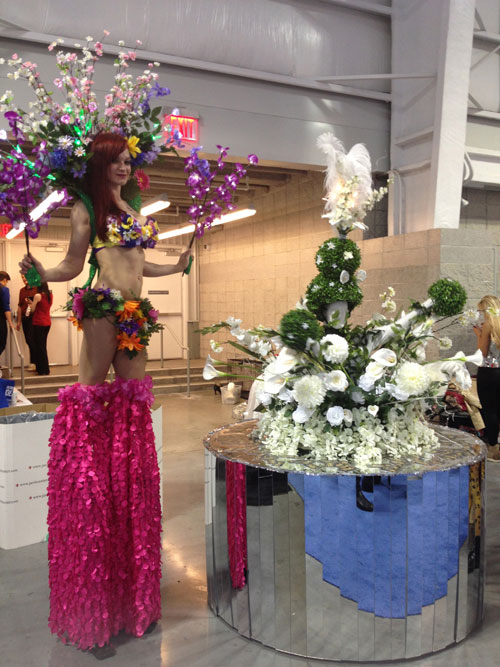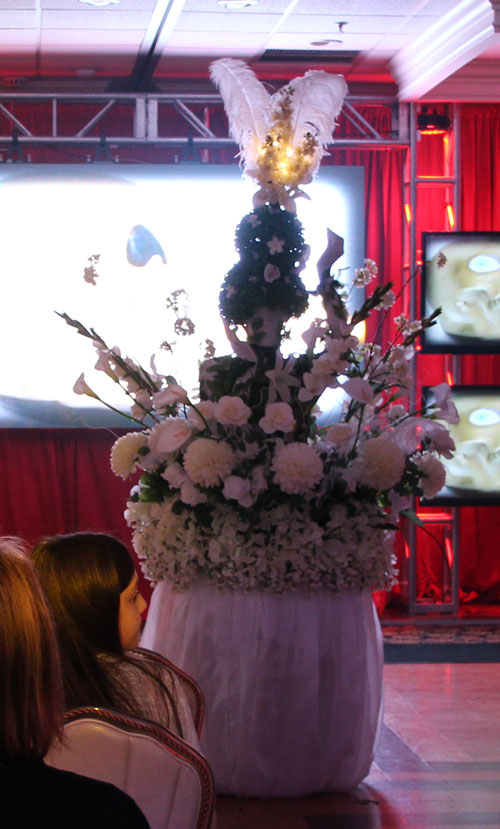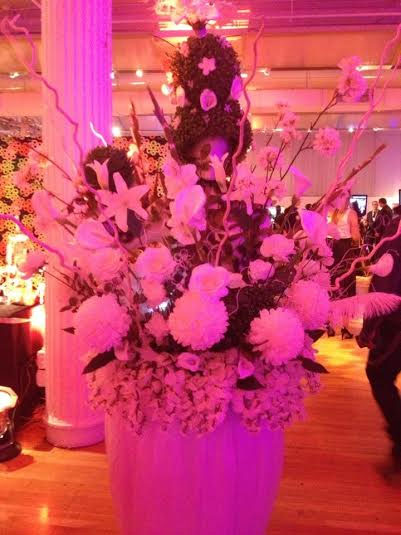 More White Floral designs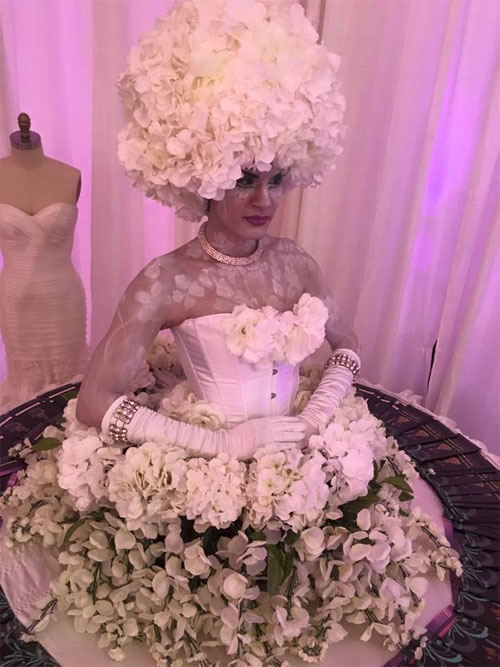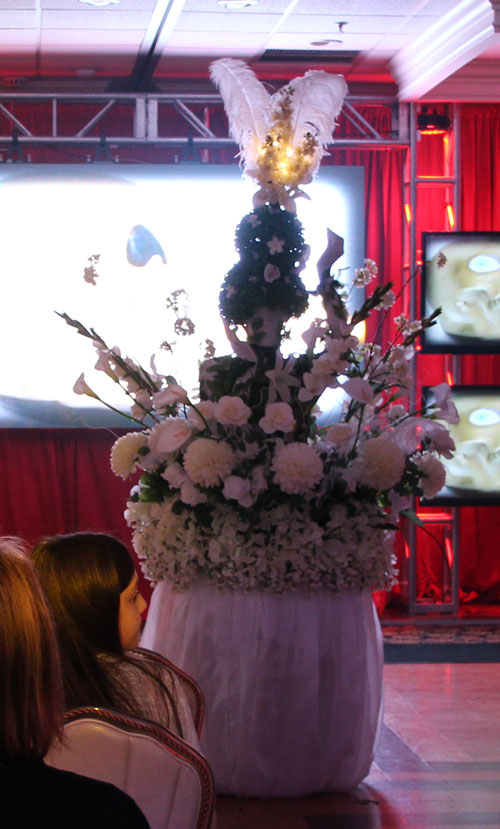 Pink Mirror Table
(Mirror table can be done in most any color. Please inquire)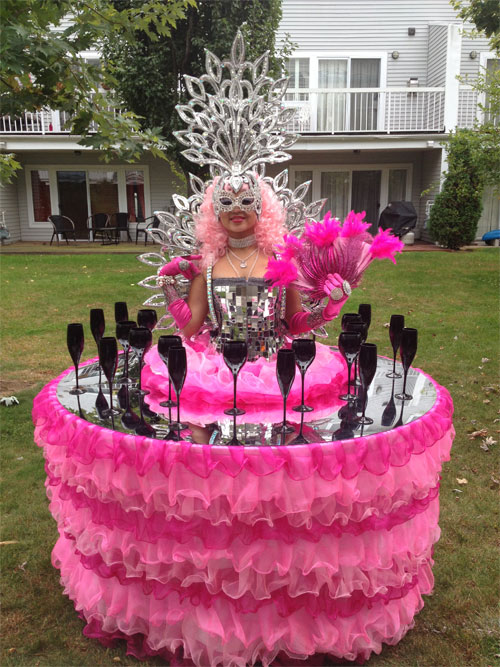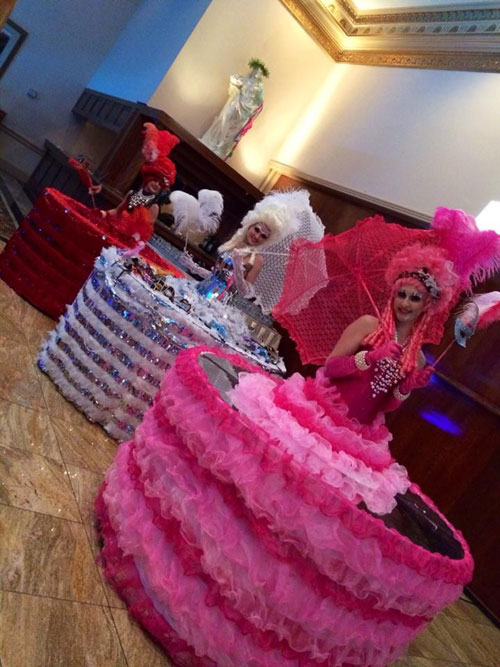 Lady Gaga Strolling Table
(she can also perform)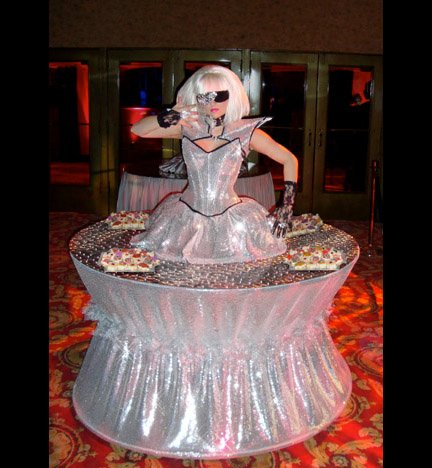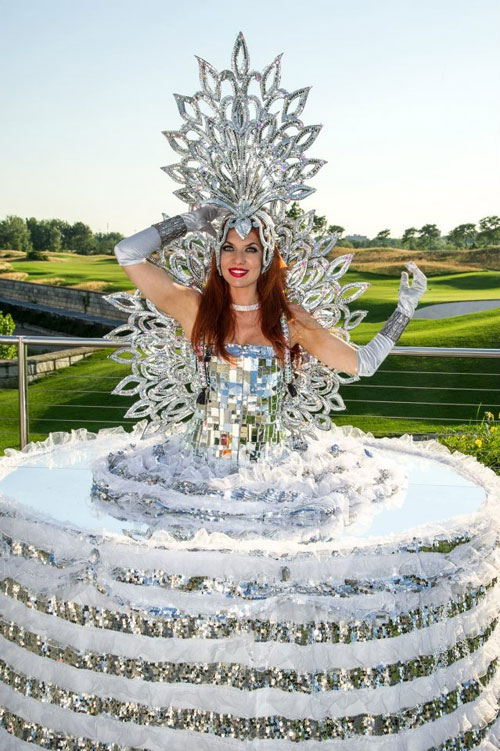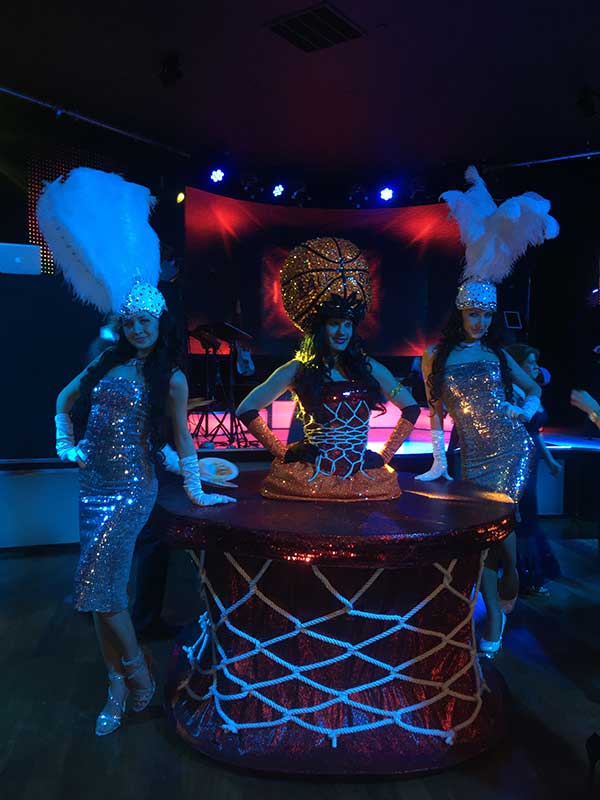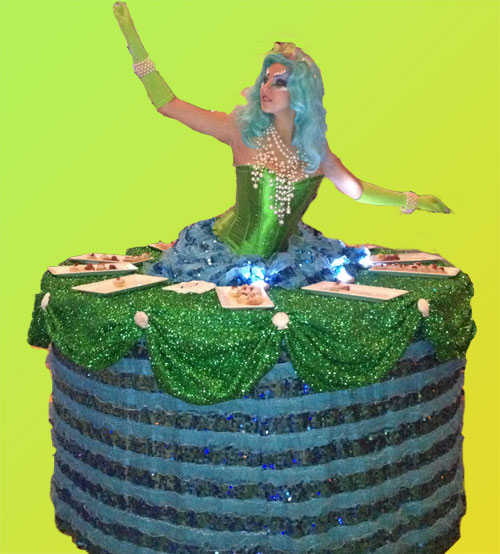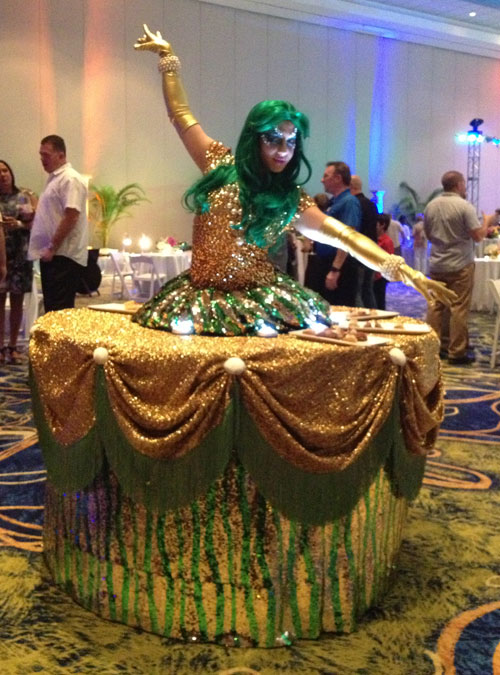 Autumn-themed Strolling Table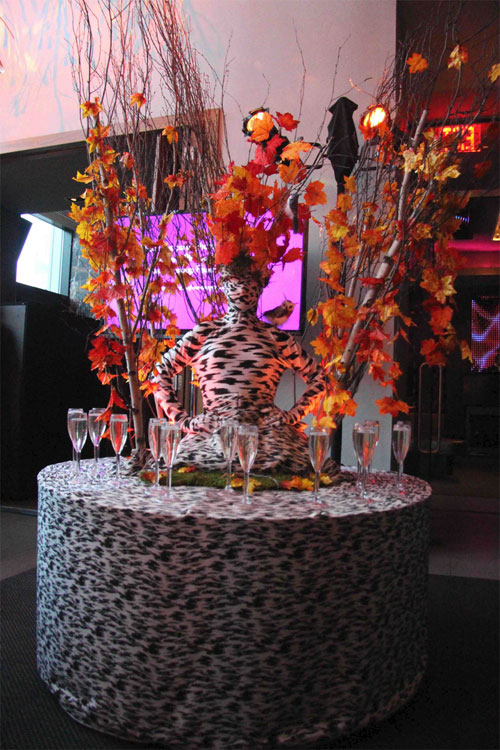 Red Angel Strolling Table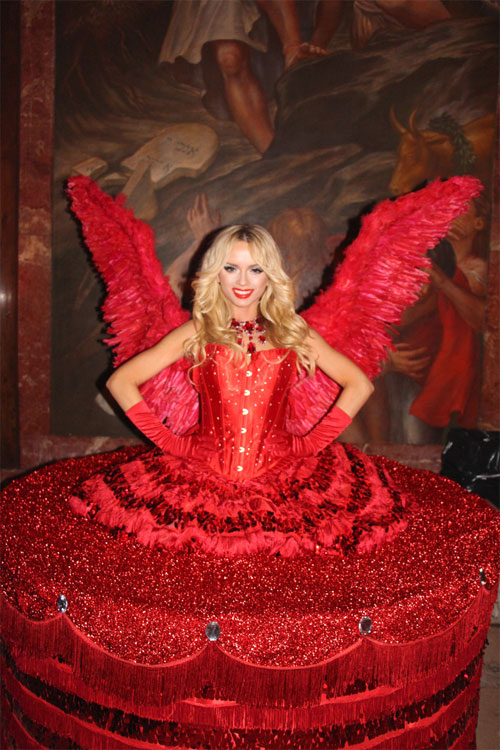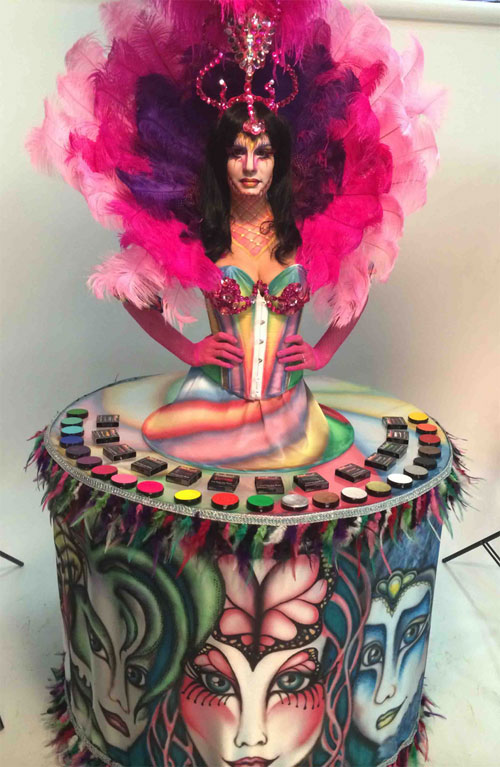 Cupcake, anyone?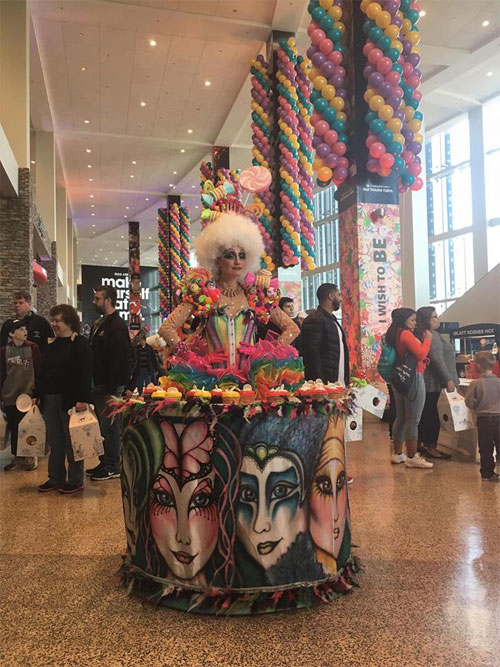 Sweet on You!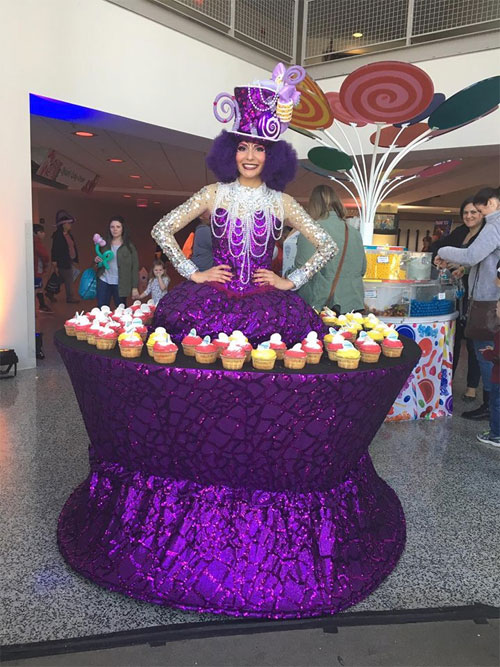 Party greeters, living statues, strolling characters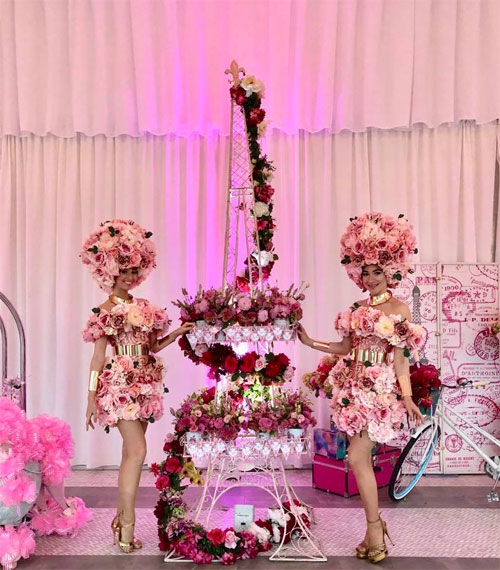 Angel with LED wings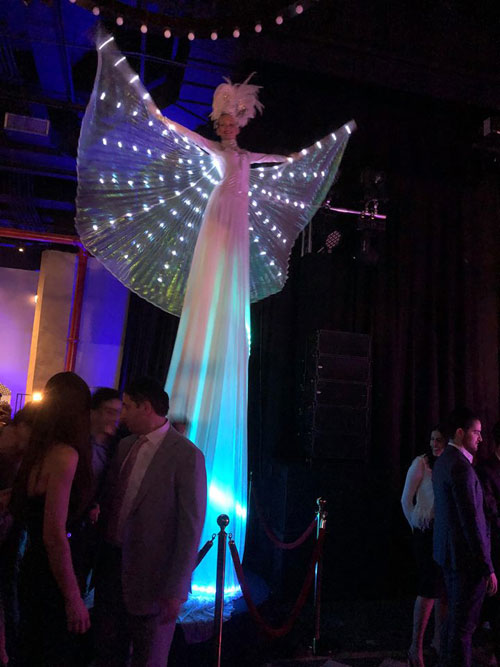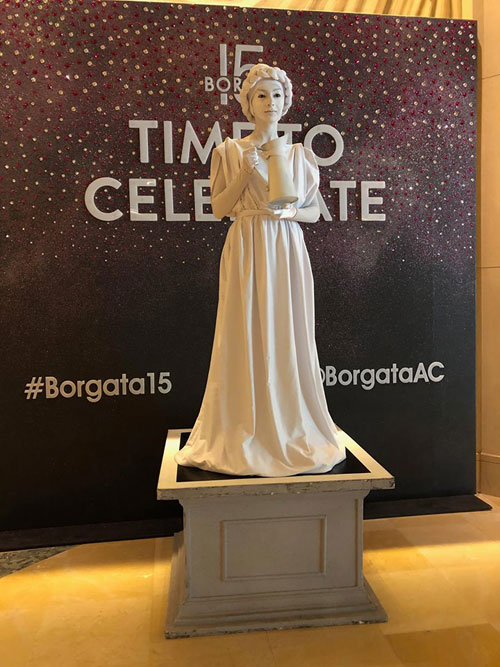 White Flower Greeter -Living Statue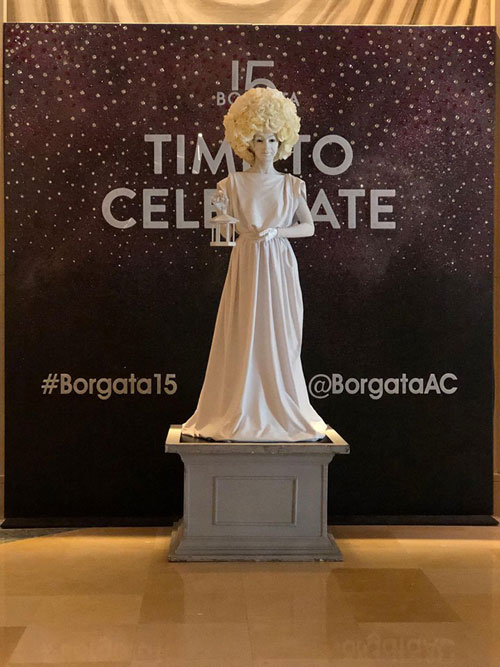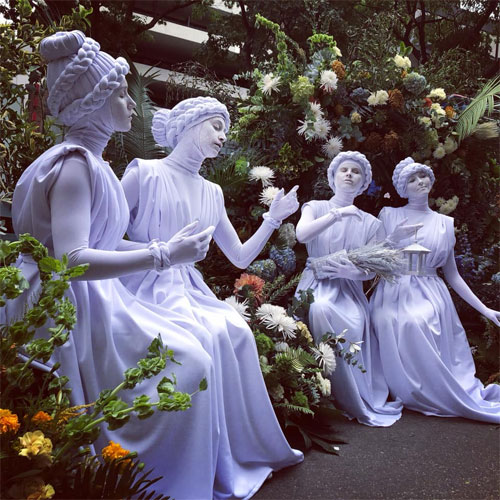 "Marie Antoinette" Living Statue/Greeter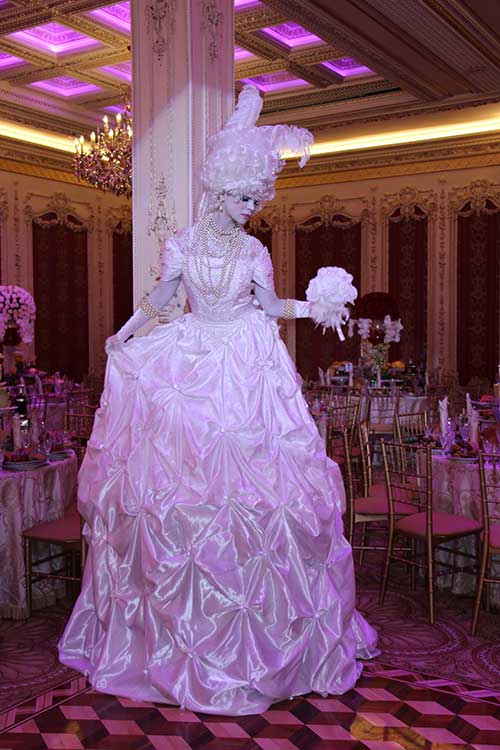 "Marie Antoinette" Living Statue/ Entrance Greeter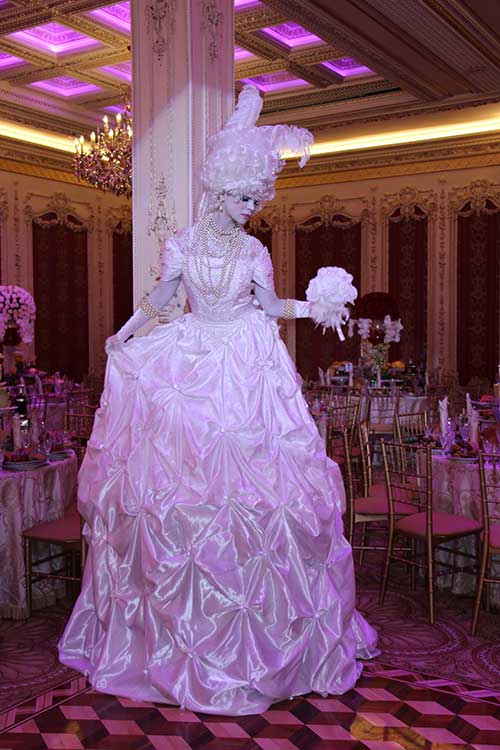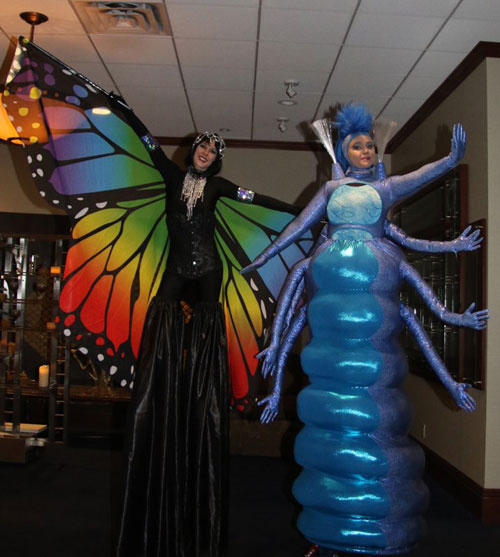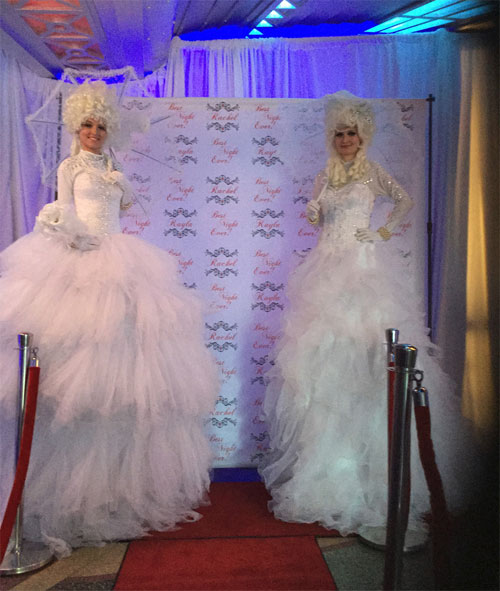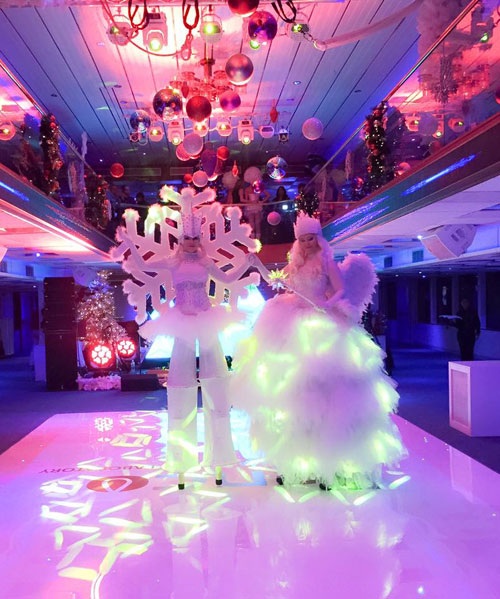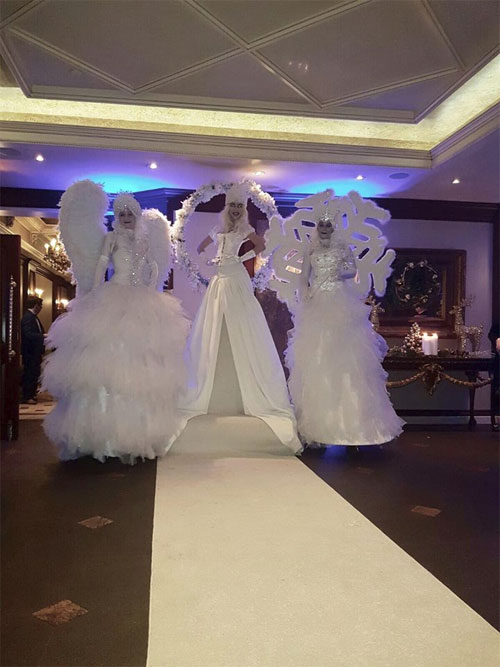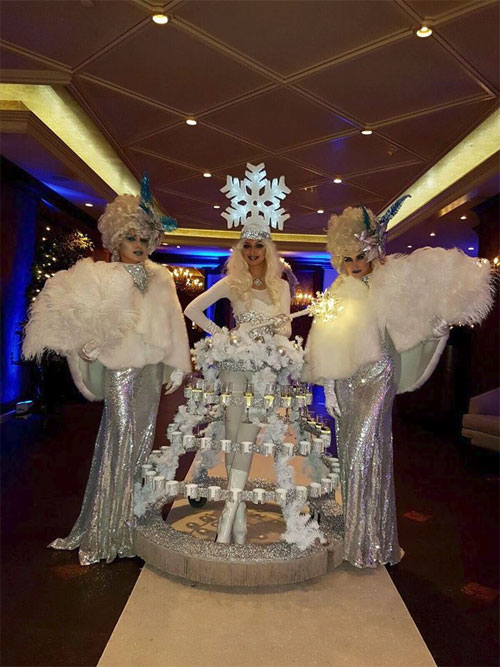 Snow Queen/Angel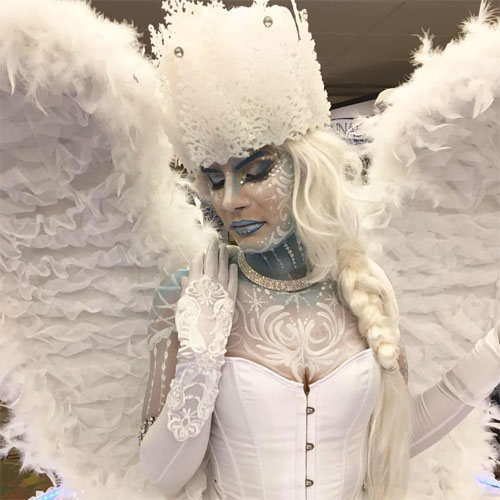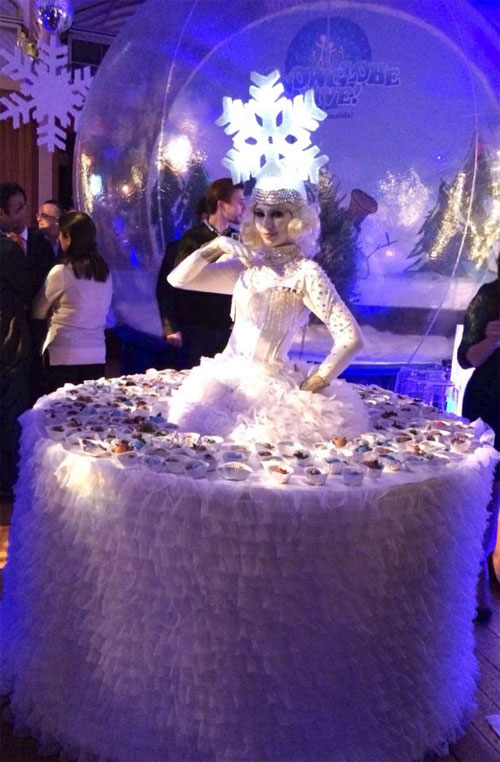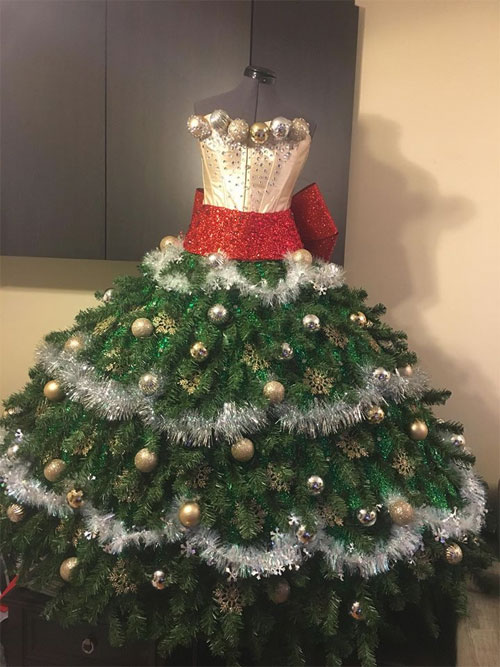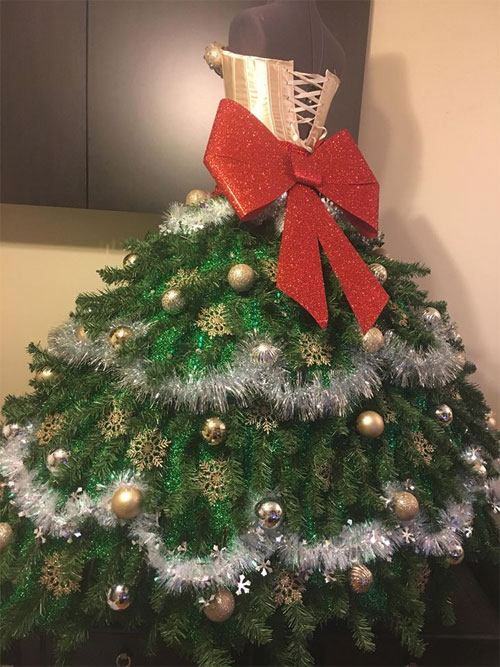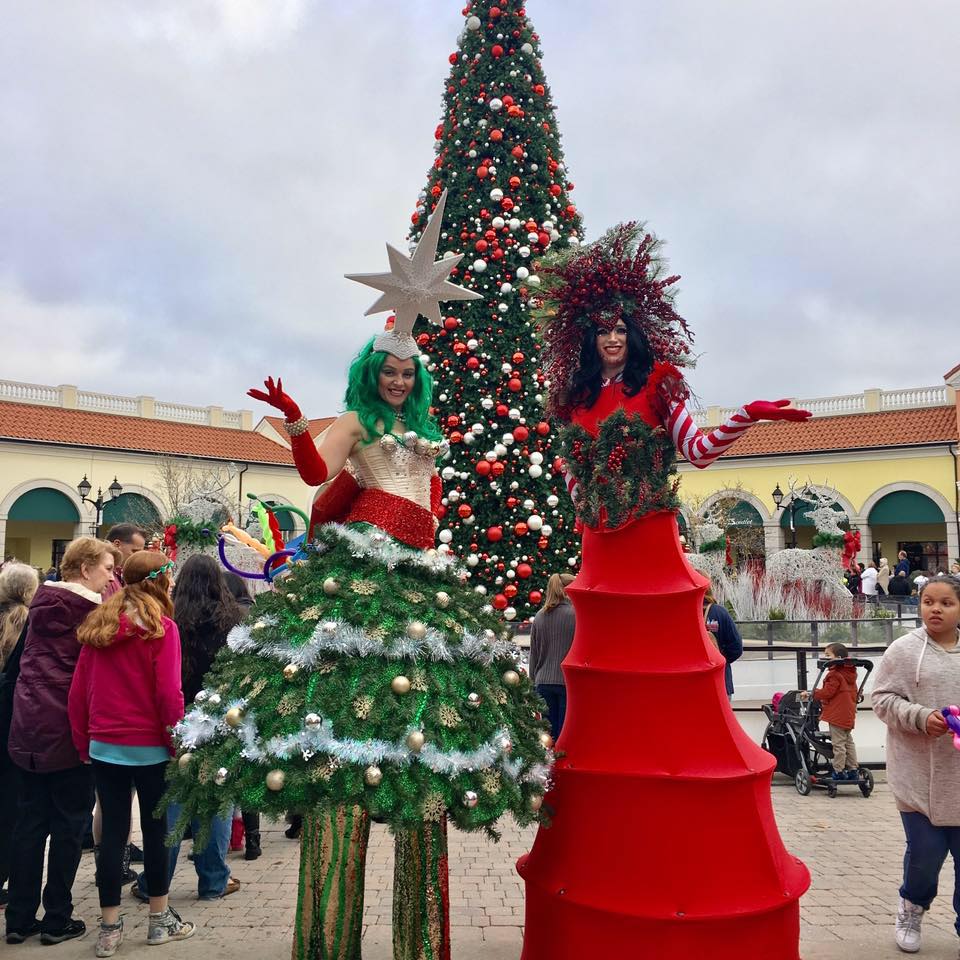 Pointsettia table/head piece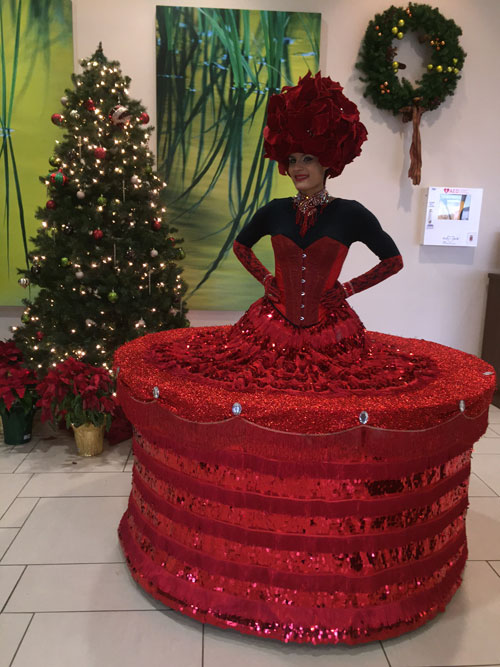 Pretty in Pink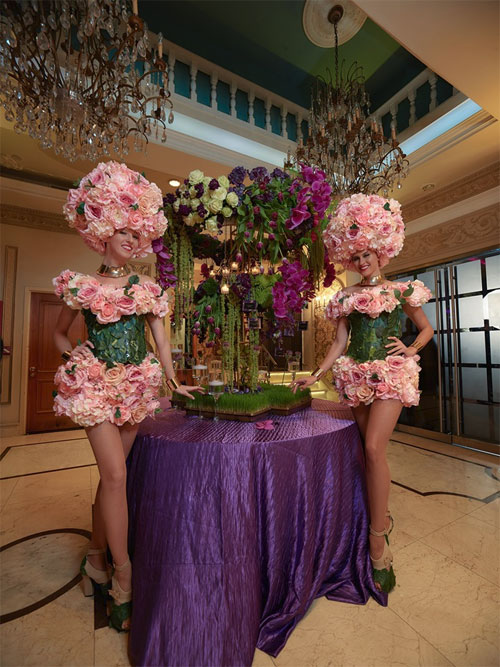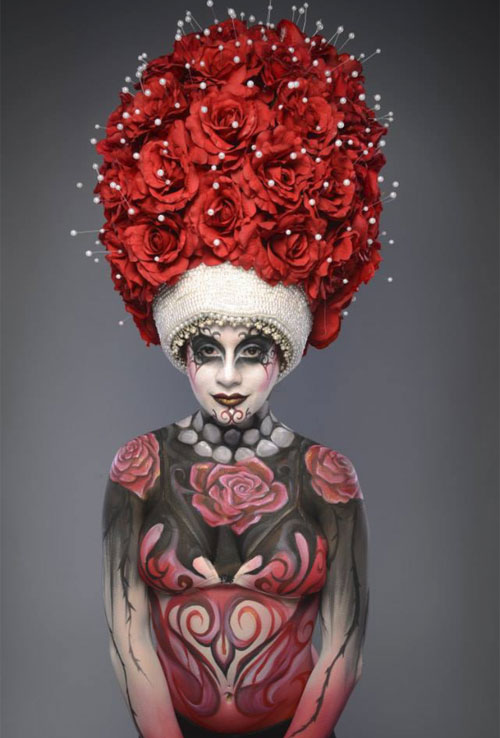 Red Strolling Floral Characters/Greeters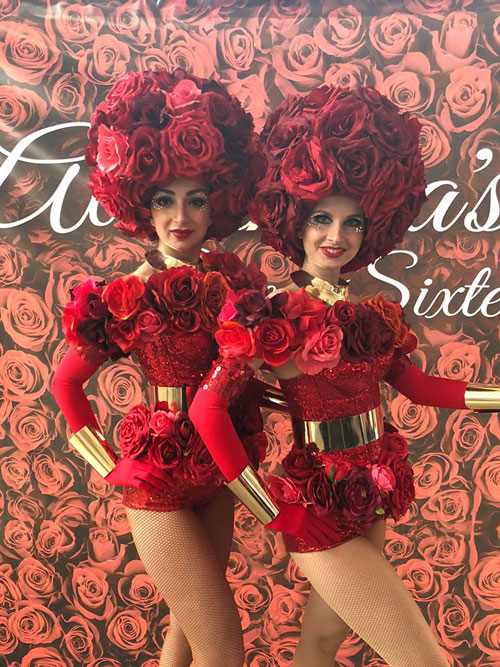 Adorable White Strolling Floral Characters/Greeters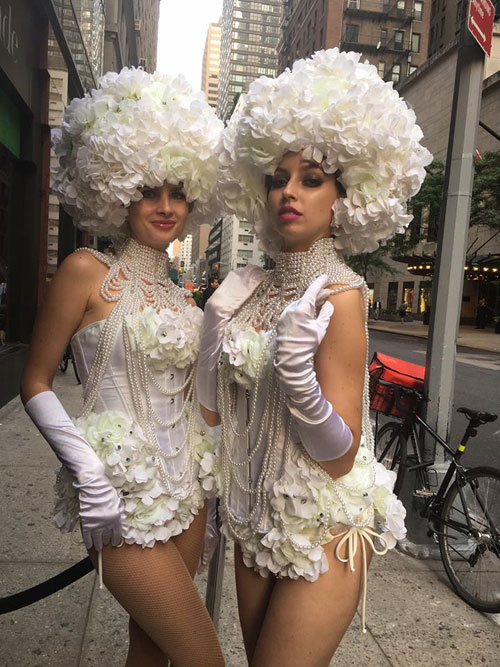 Colorful Flower Greeters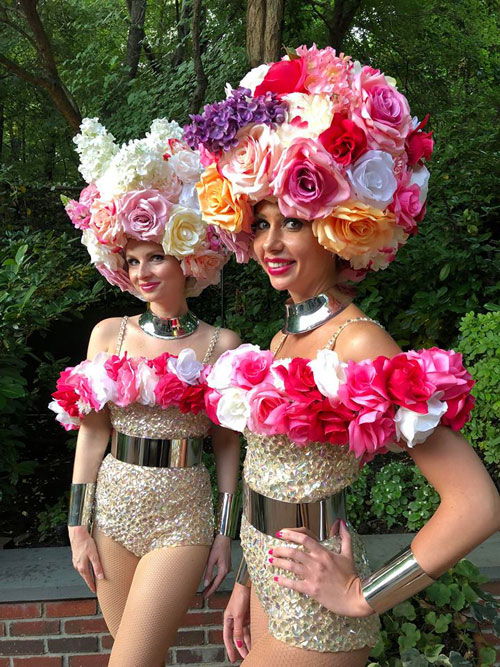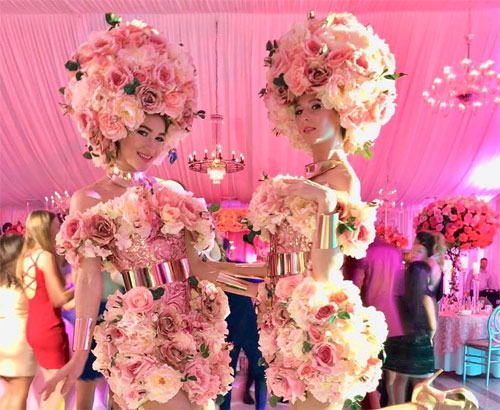 Pink Flower Girls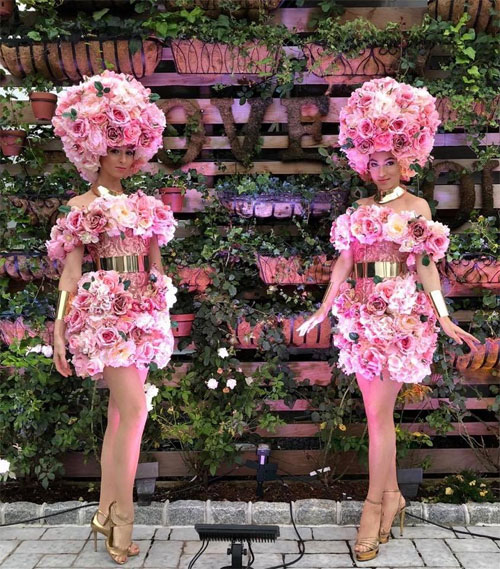 Living Statue - Flower Greeter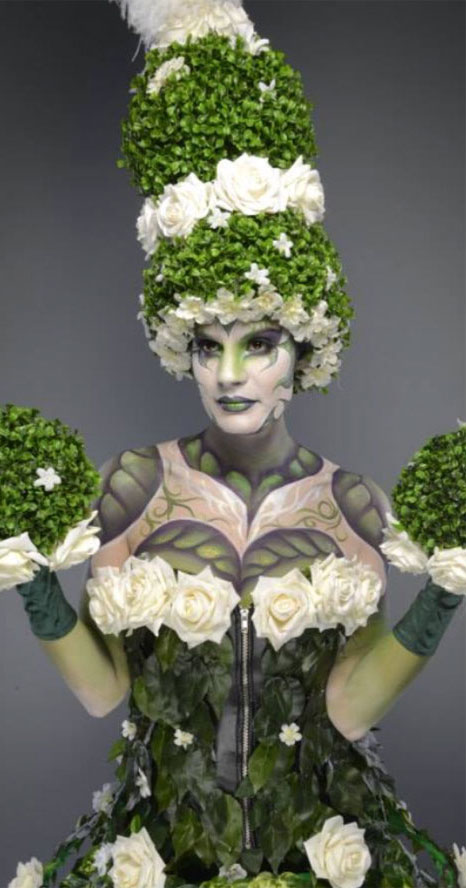 Other Greeters and Walk-Arounds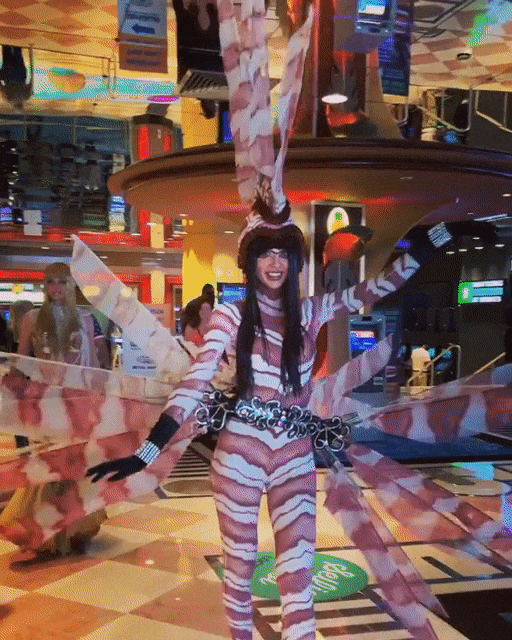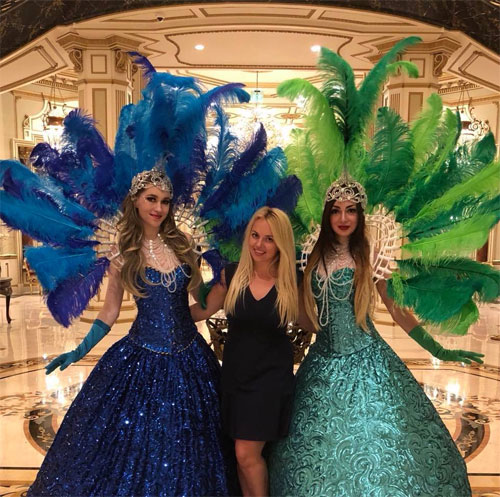 The client wanted  an"80s Gay Disco/Andy Warhol Factory" look
"Amazing, Fantastic, Wonderful!  Exceeded my wildest dreams! Thank you!"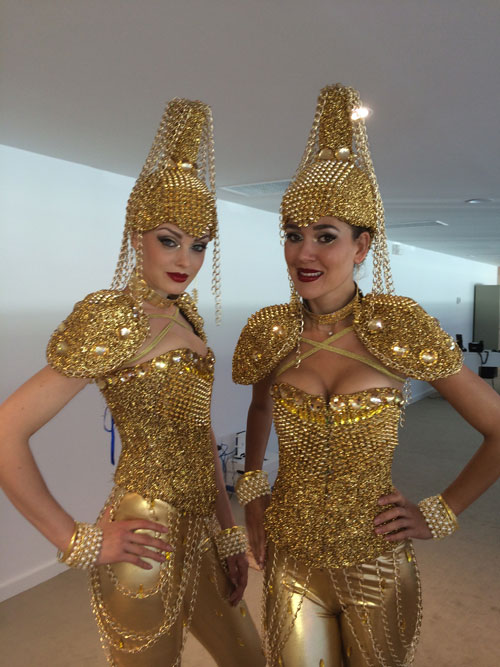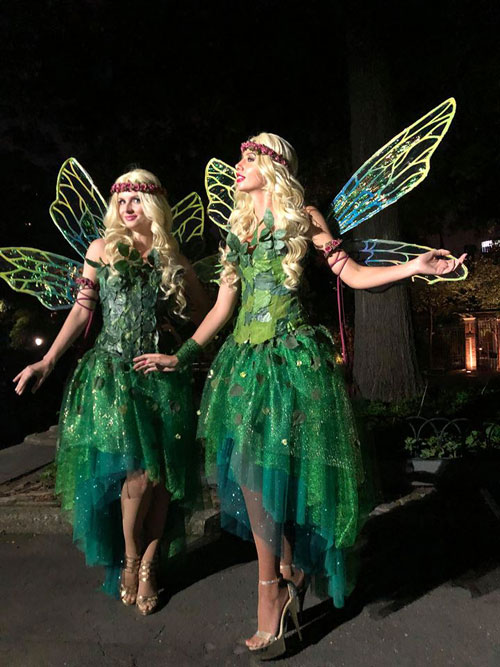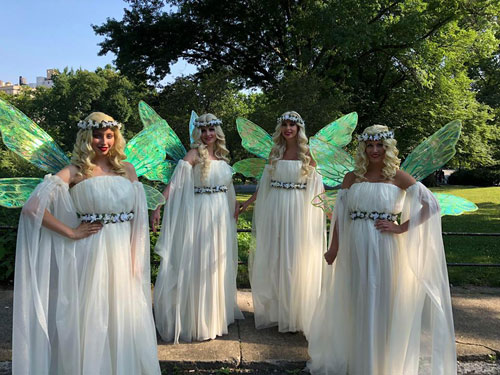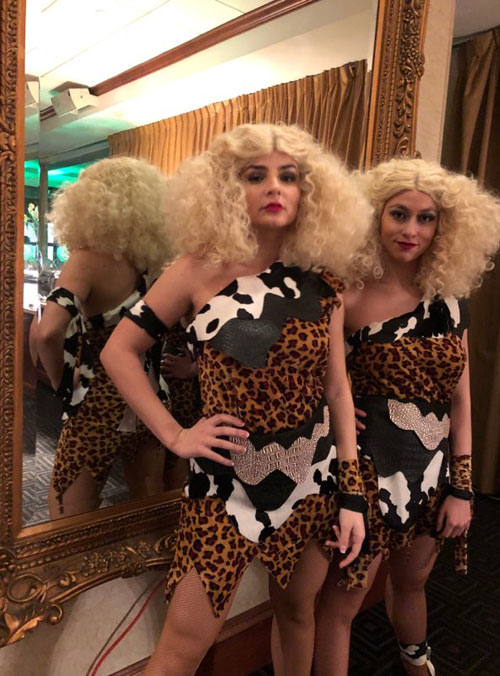 Showgirl Greeters and Walk-Arounds
Monarch Butterflies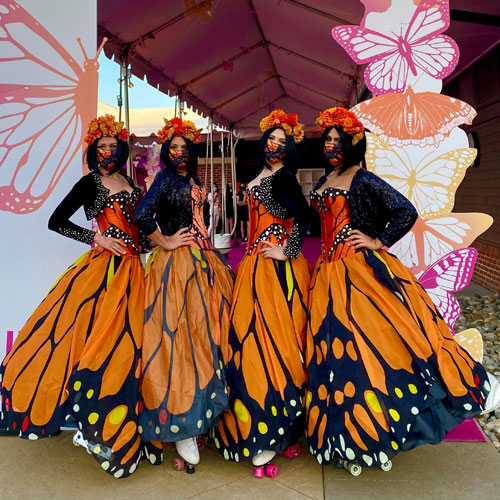 Venetian Ball costume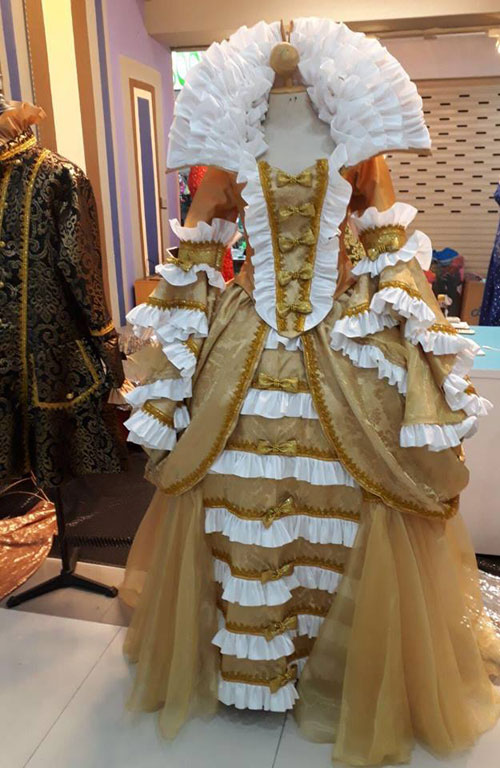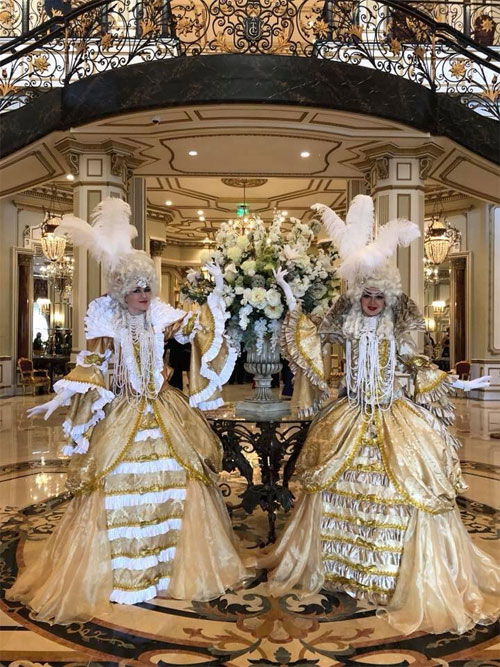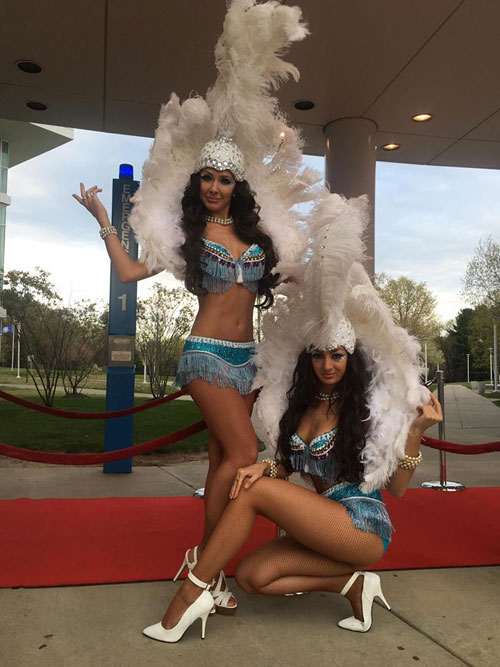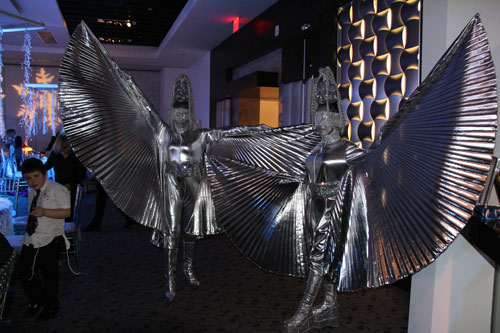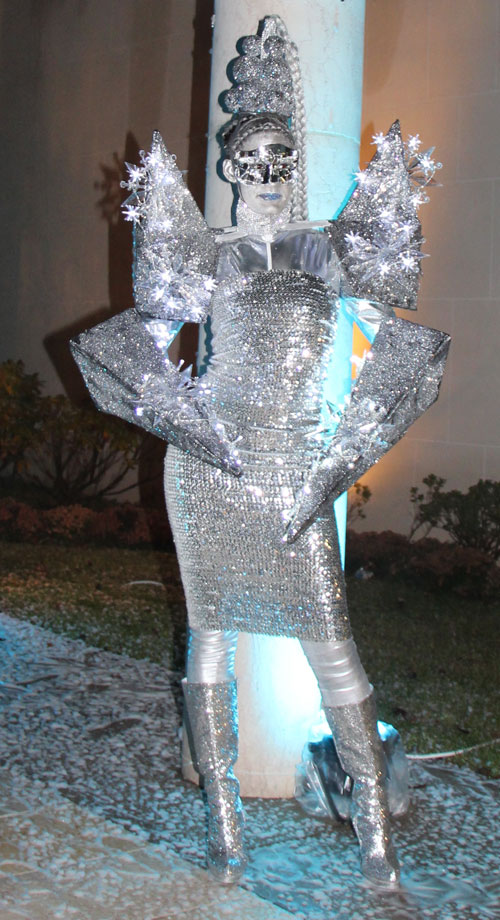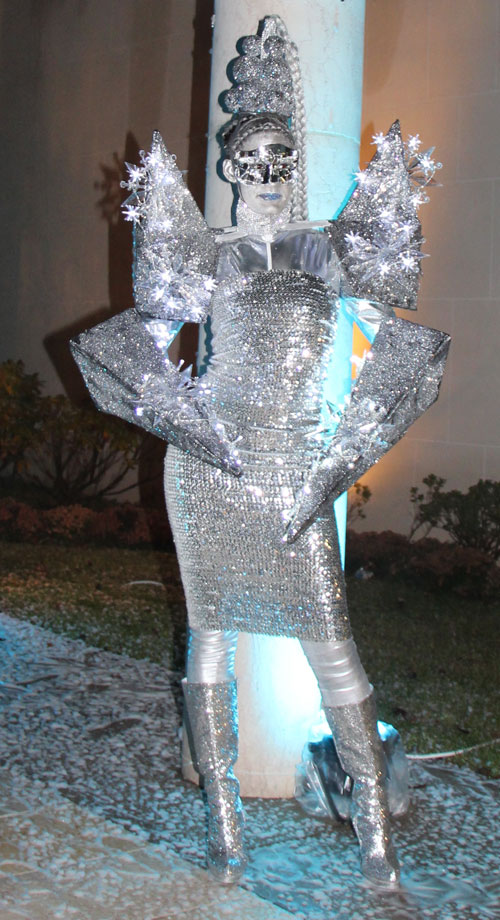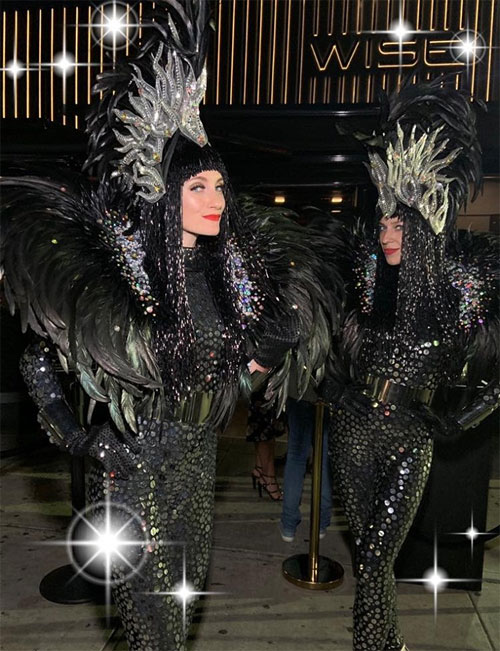 Perfect for pouring the bubbly at your next celebration!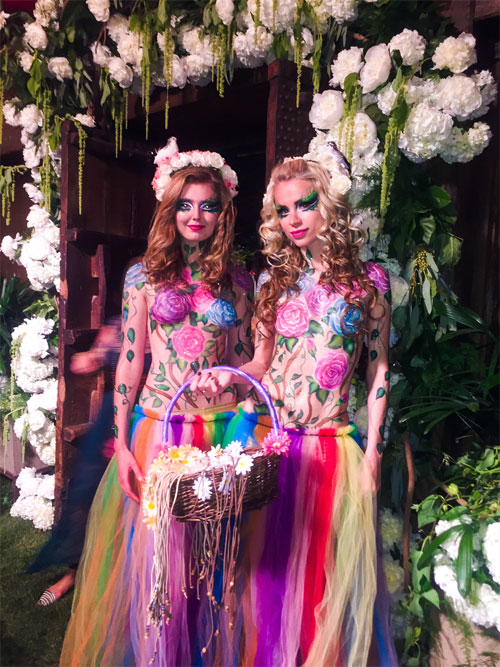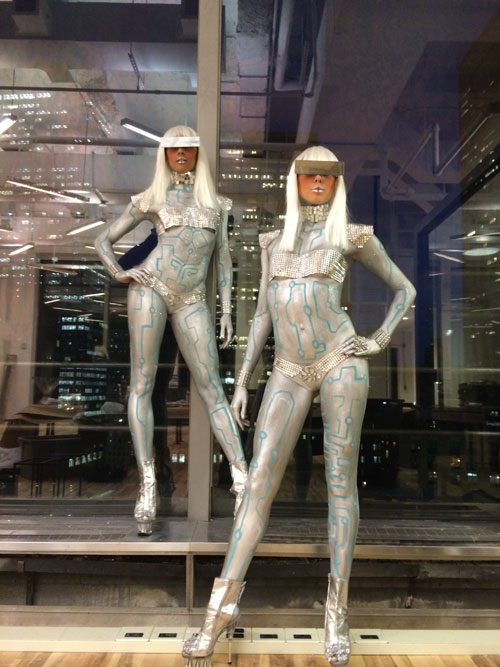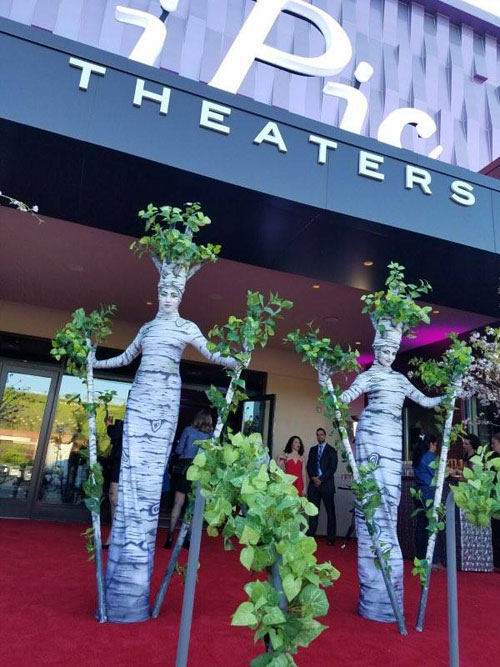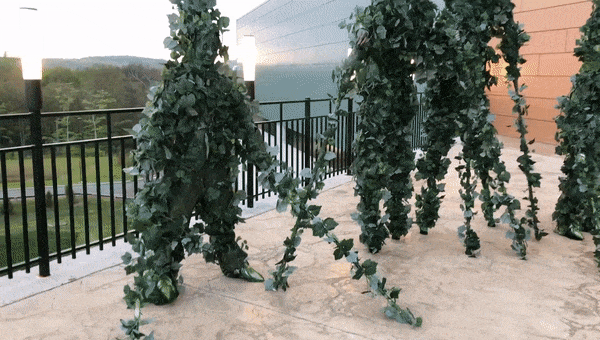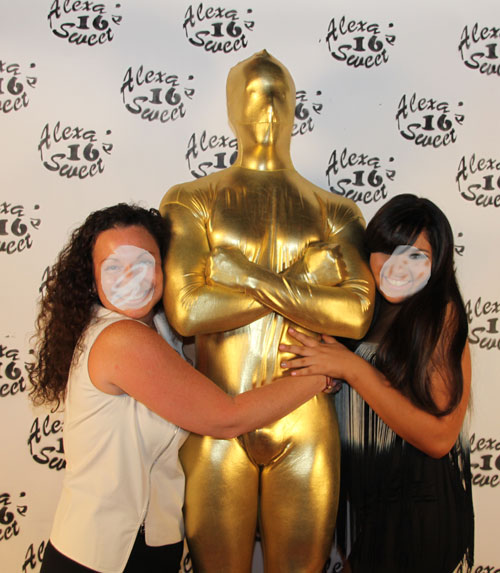 Brooklyn Bridge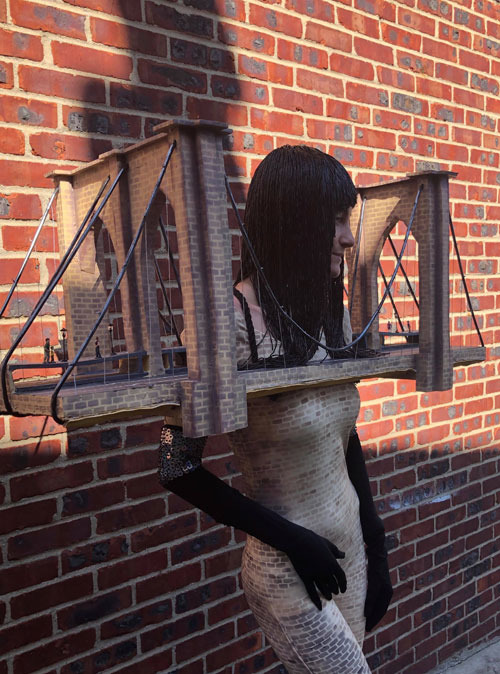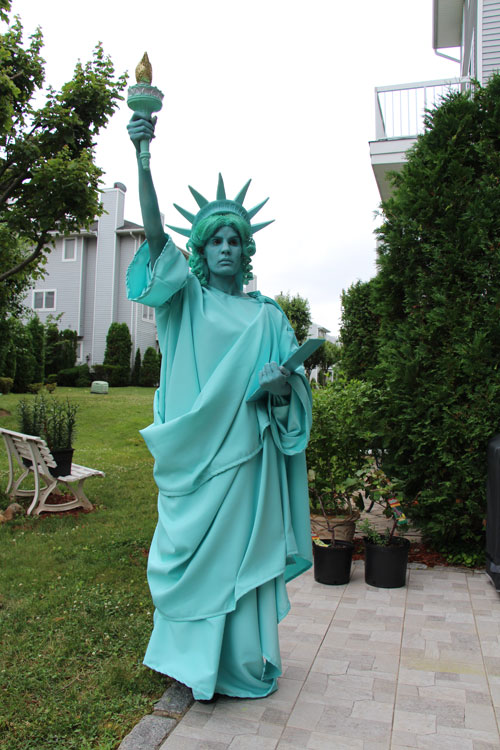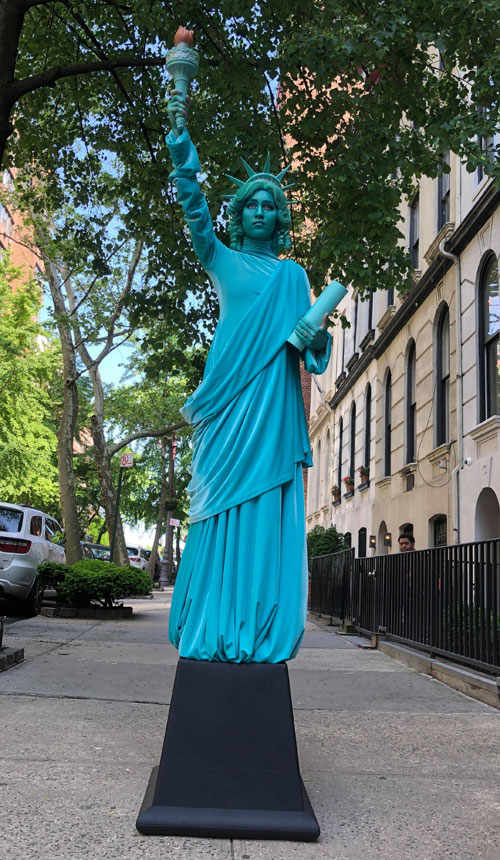 (see Alice in Wonderland in the Champagne Skirt section above.
This costume can be used in a strolling table, champagne skirt or as a basic walkaround character.)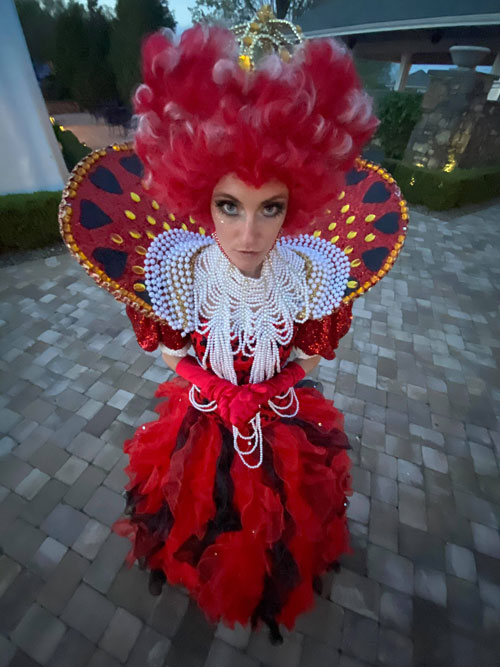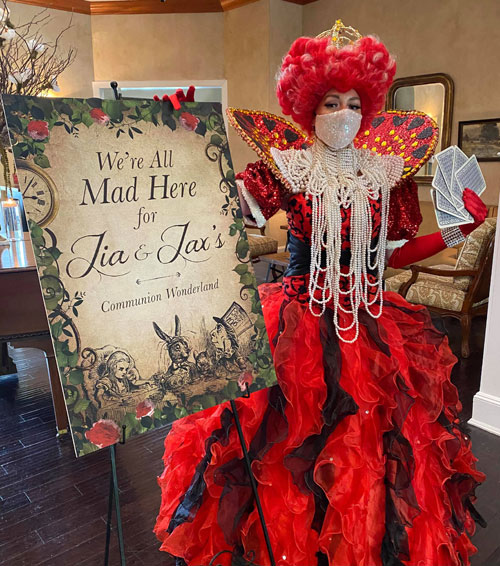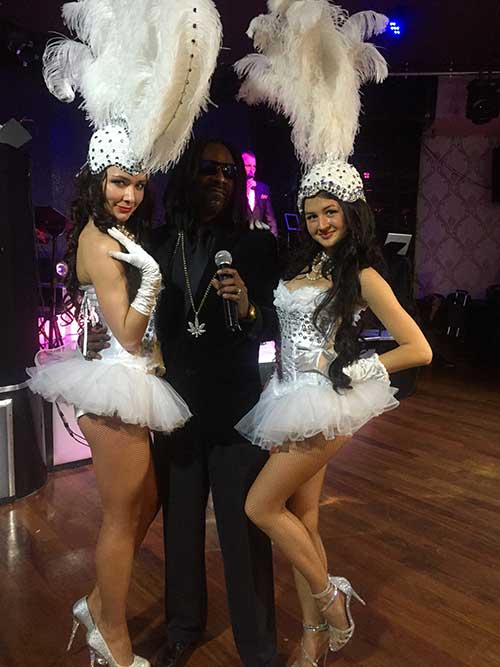 Flower Girls and All That (Green) Jazz!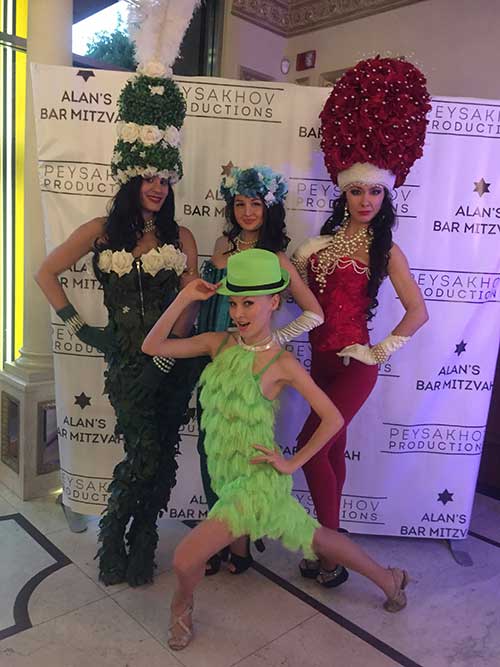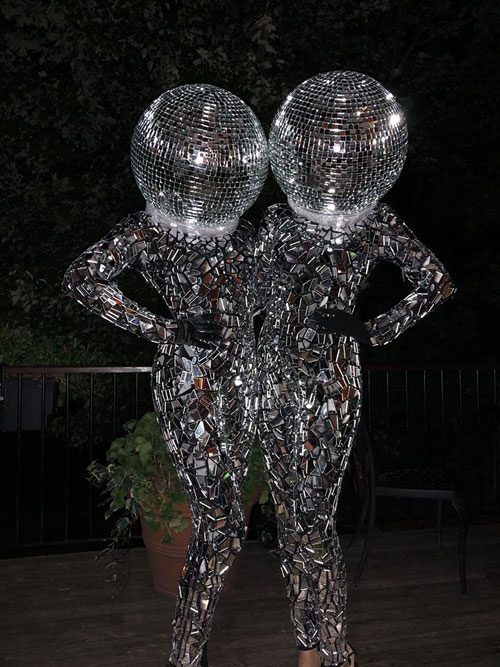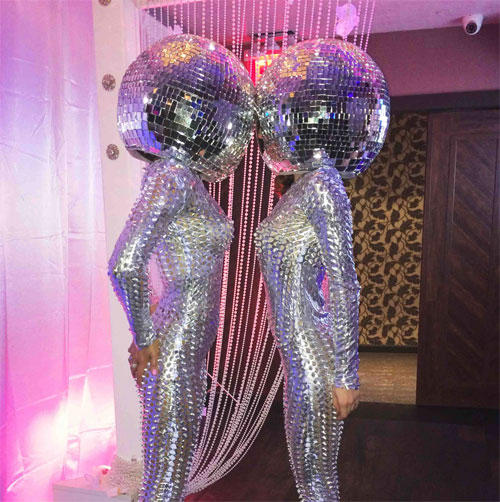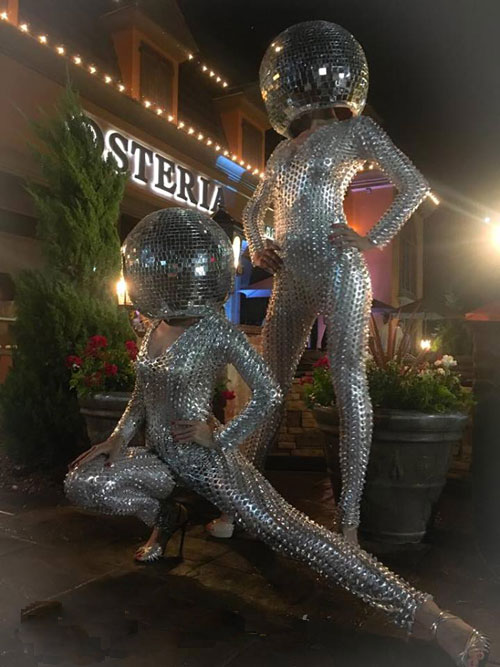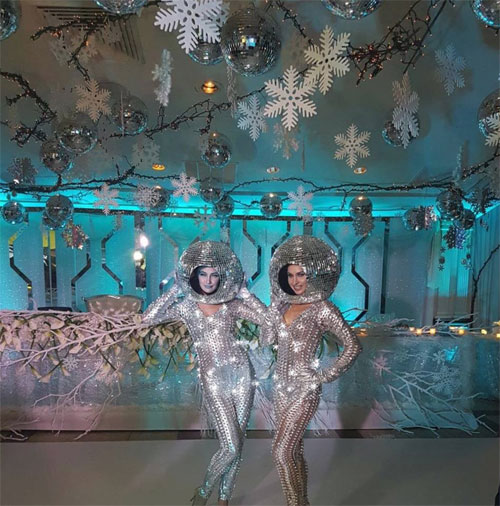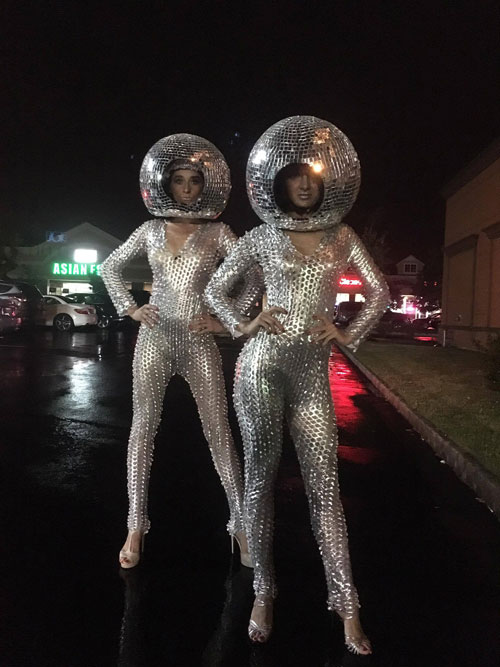 Human Disco Balls - Full Mirror costume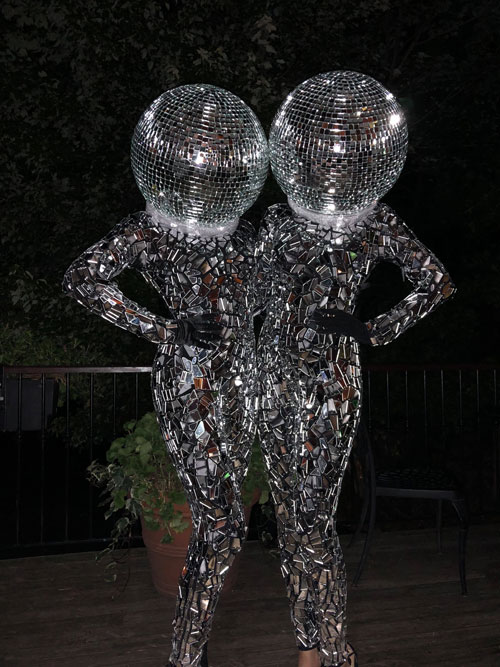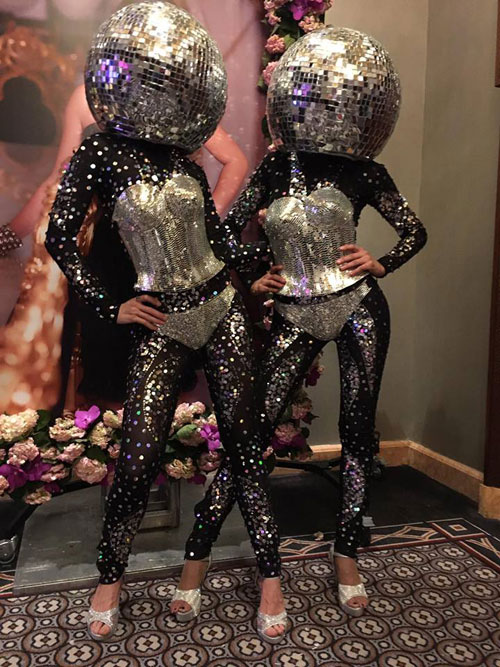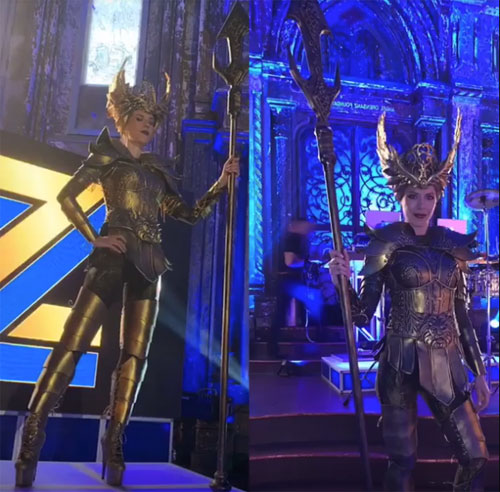 Disco "Blockheads"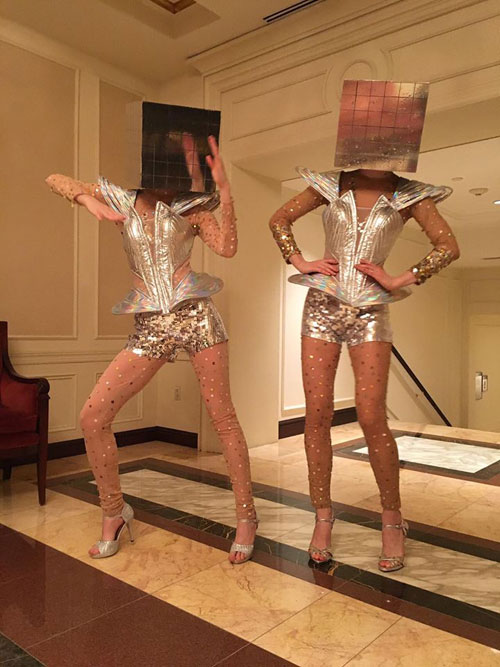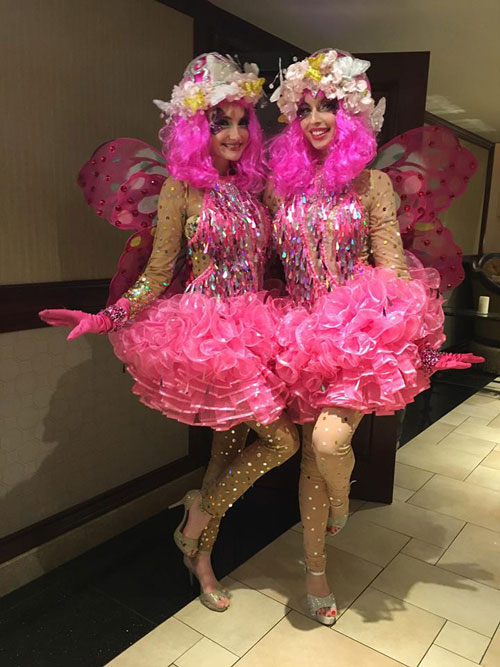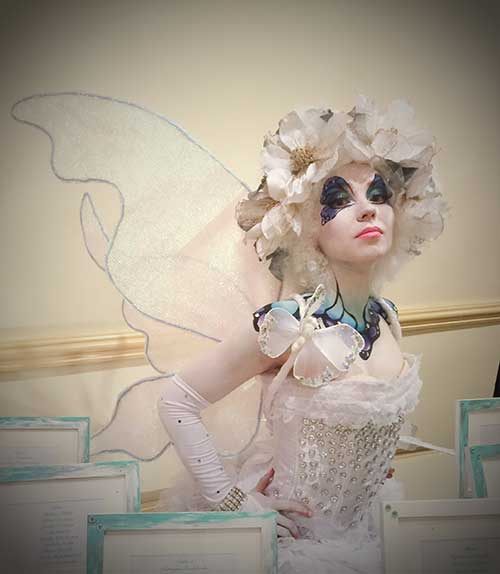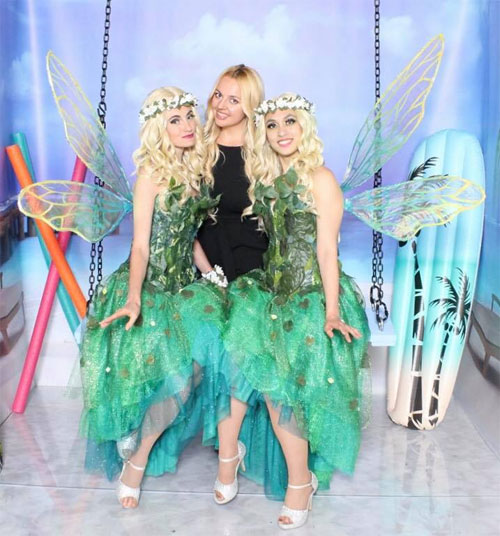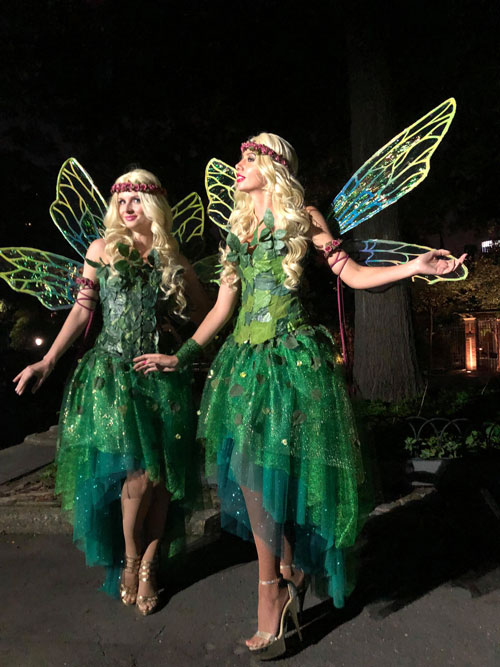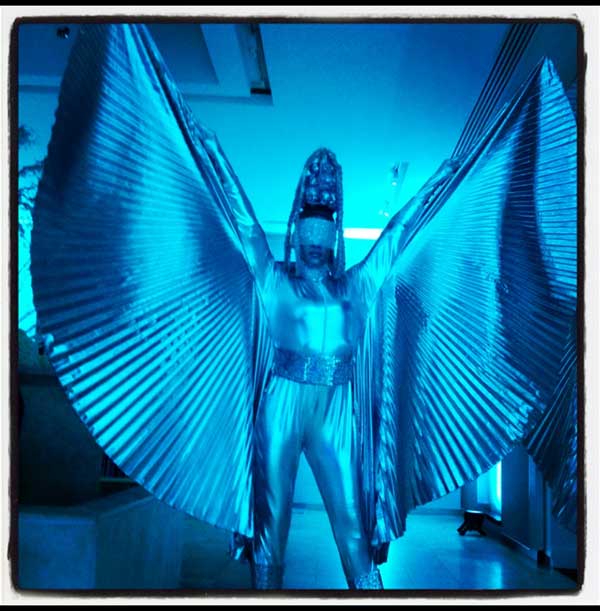 Futuristic Silver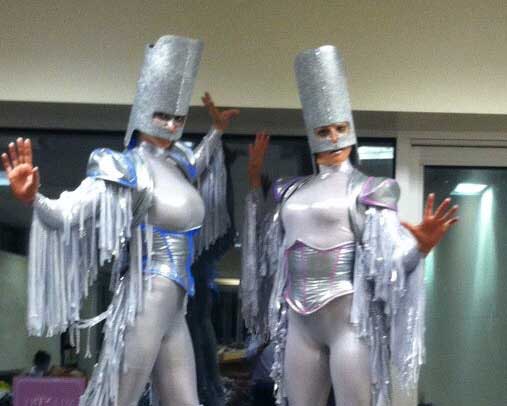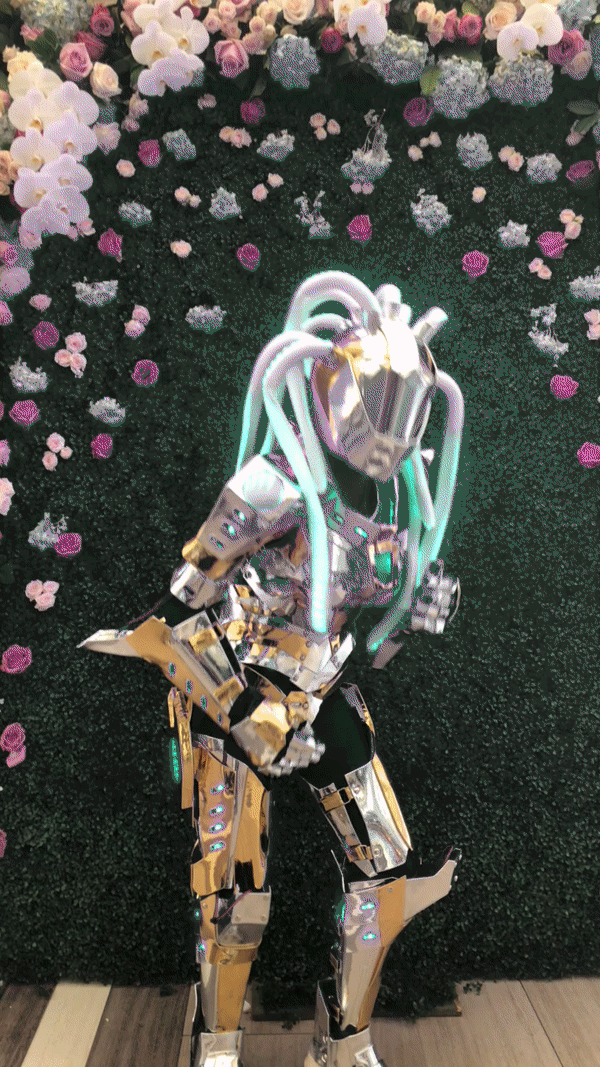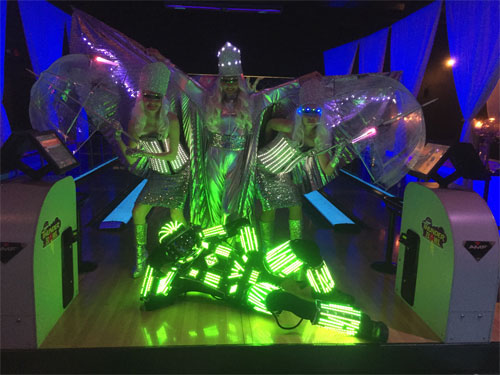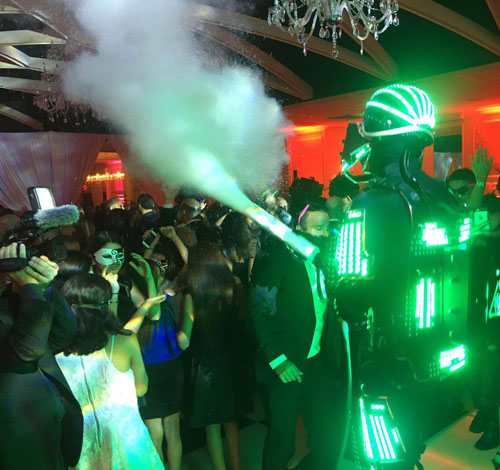 Silver-White Princesses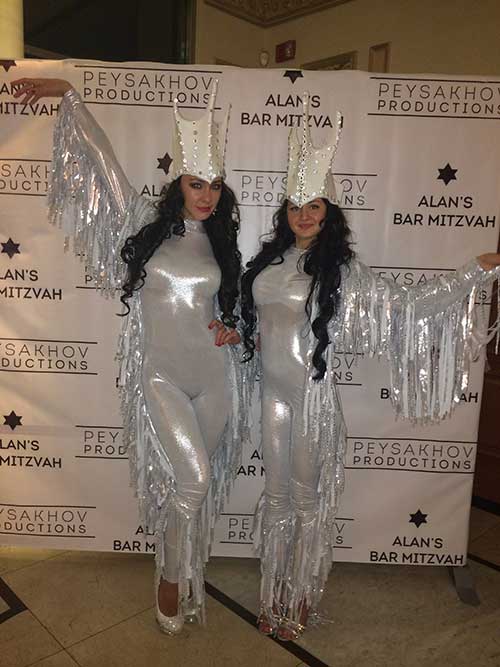 Body Art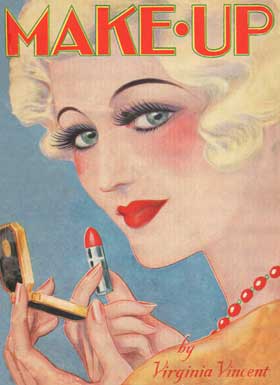 Click here to watch the Under The Sea tables move through a room!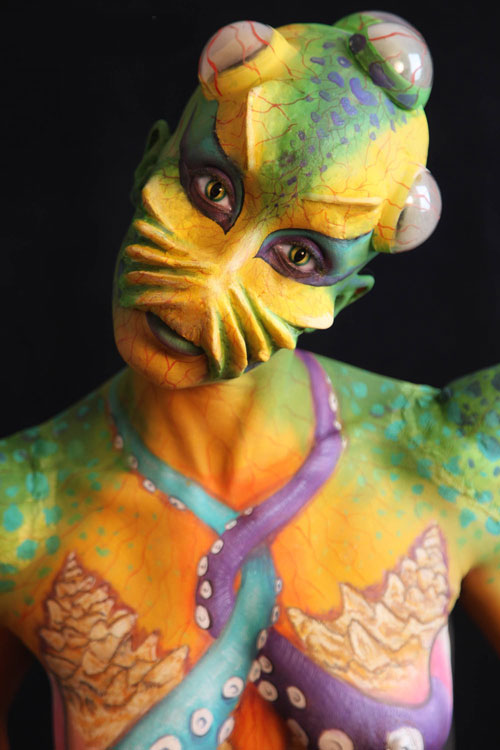 See more amazing, gorgeous, unbelievable, fantastic body painting HERE.
We can combine body/face painted models with many
of these strolling tables and costumes. Please inquire.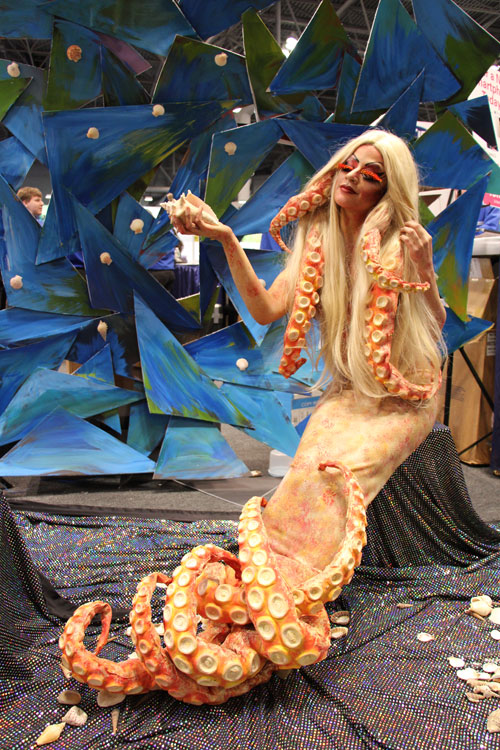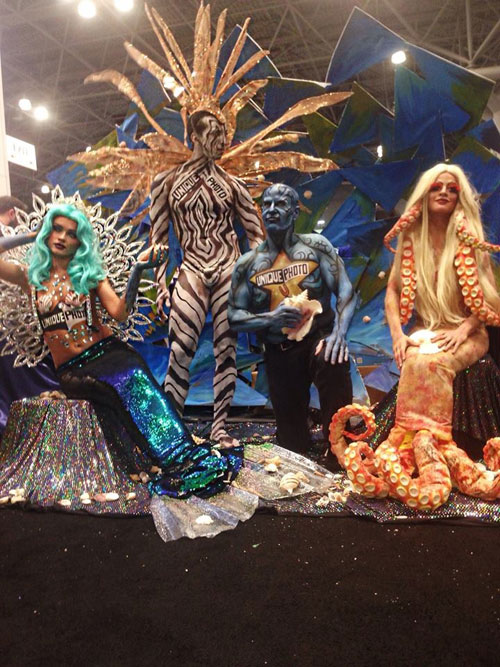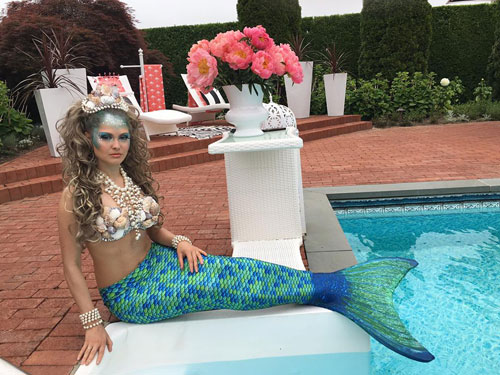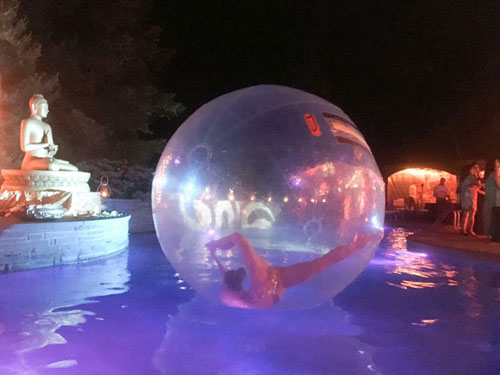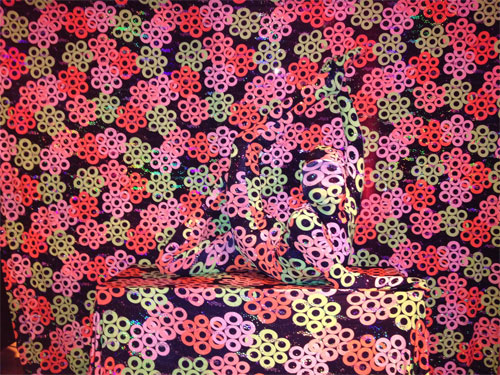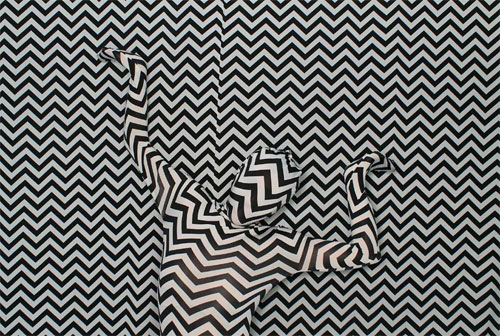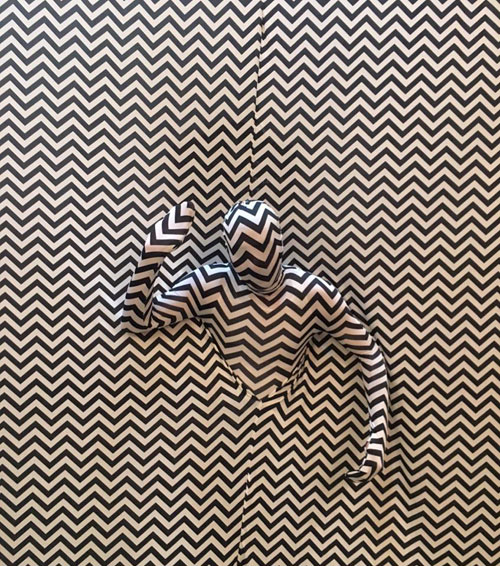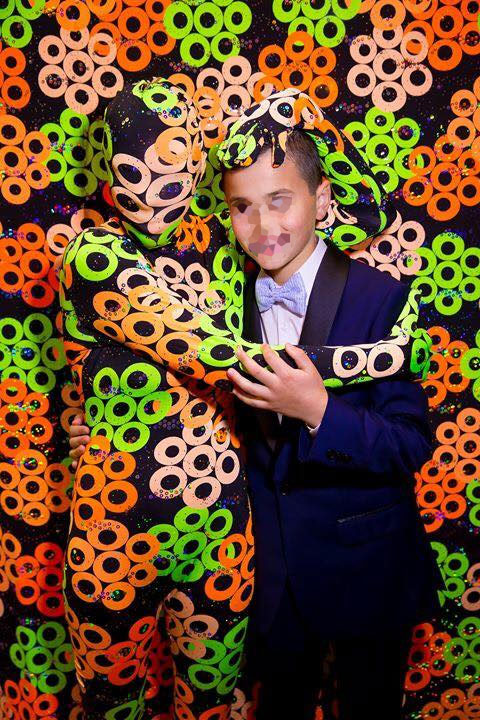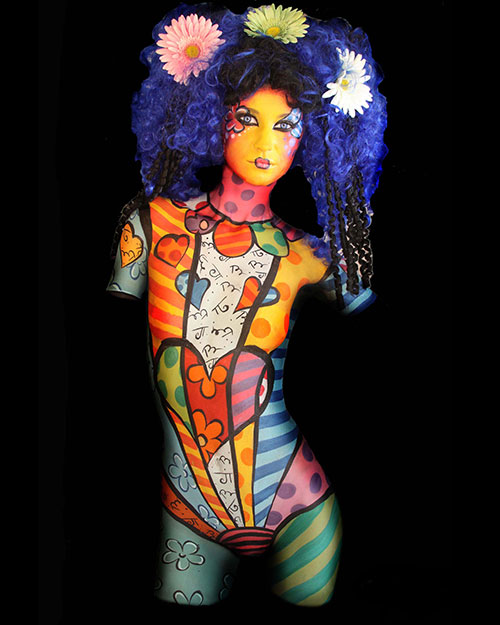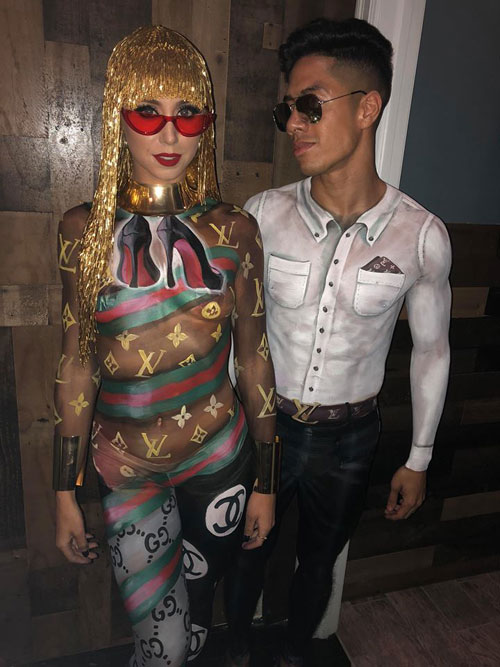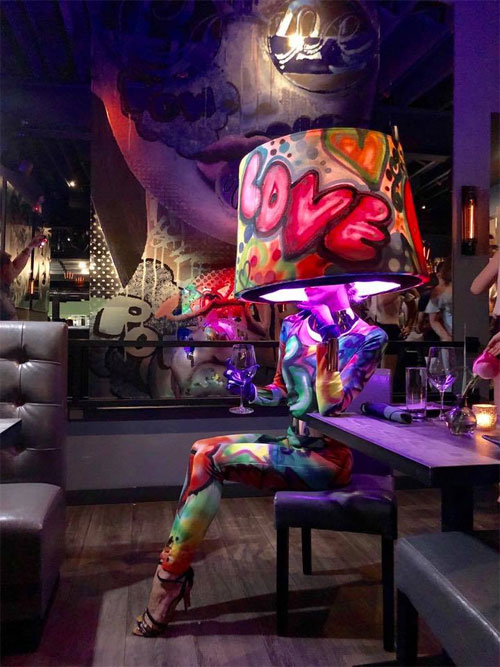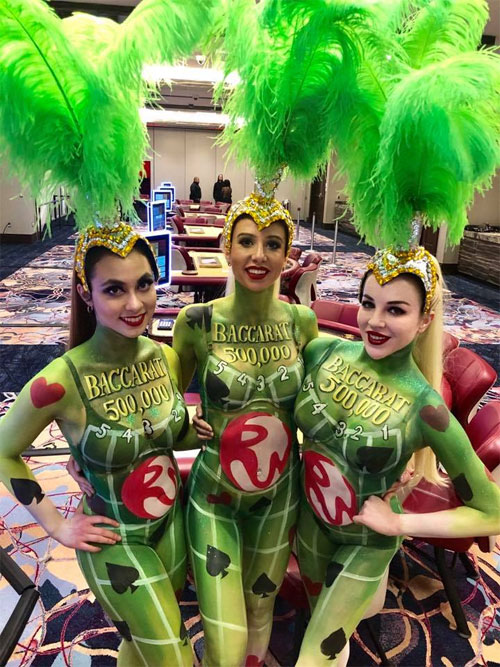 "Famous Painting" Makeup
(note: these are images which I found on line. They are NOT the work of our makeup artist however,
she can recreate these, or any other work of art, in her own fabulous style. See her other amazing body painting above)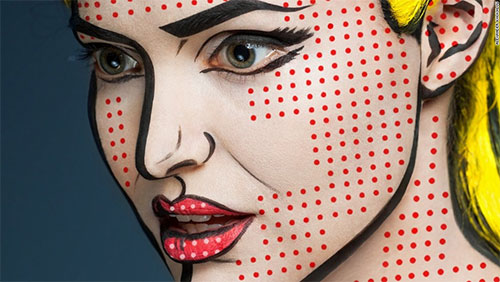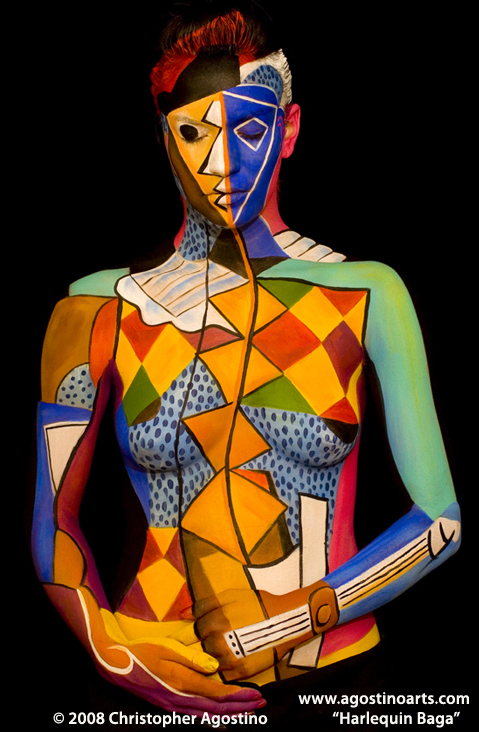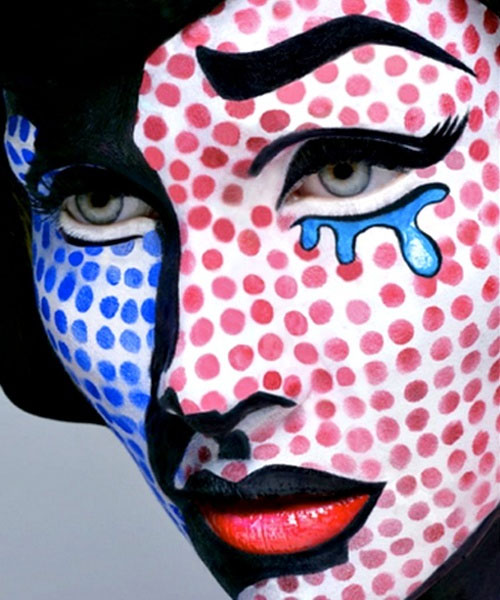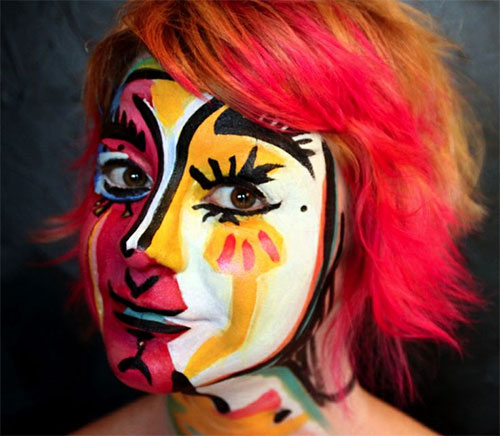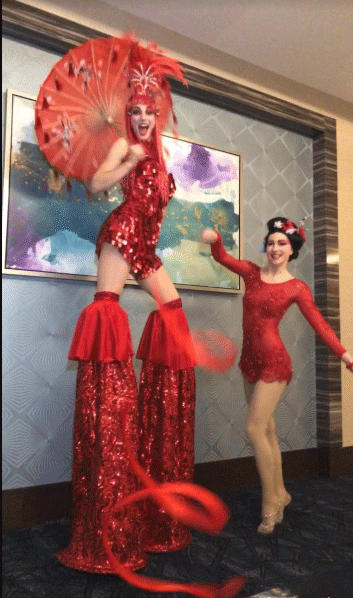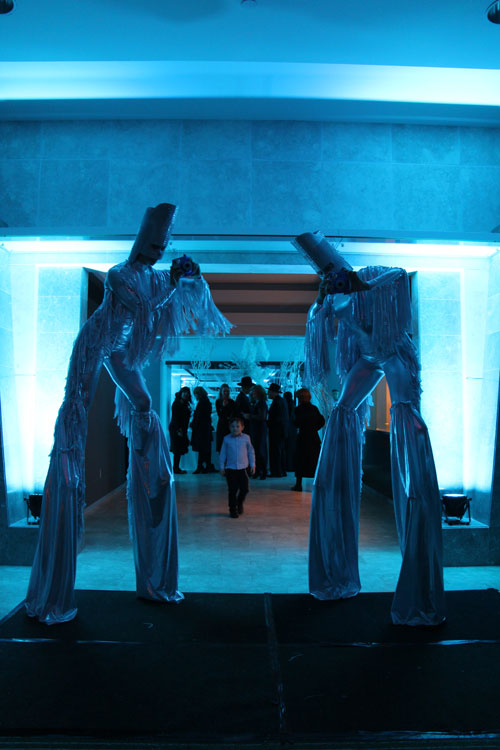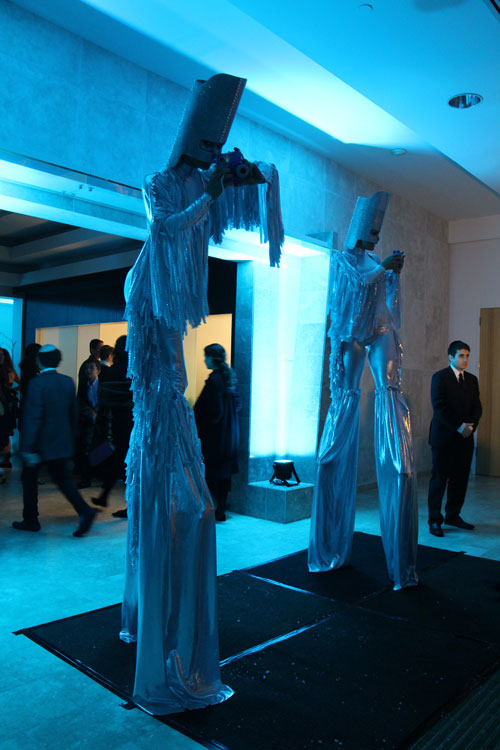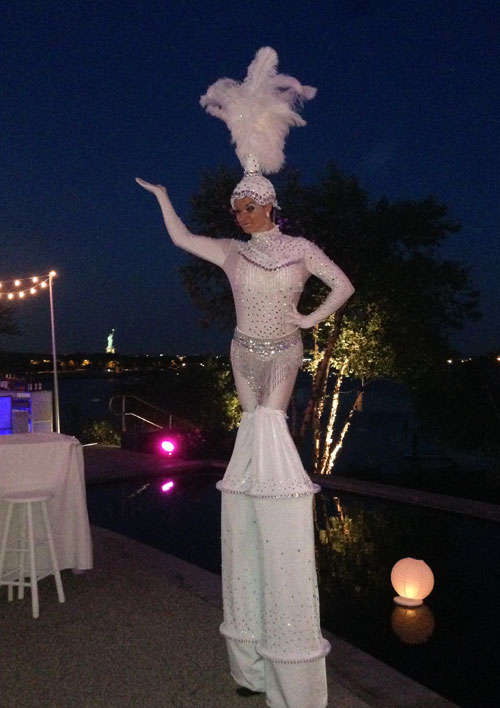 Golden Stilt Walkers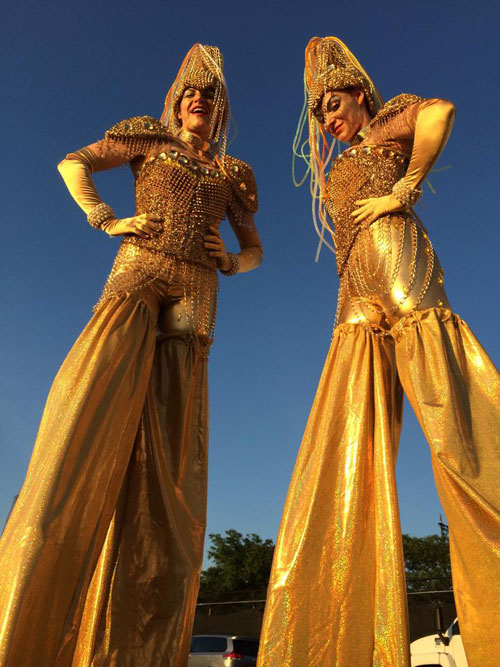 Festive Pink Stiltwalkers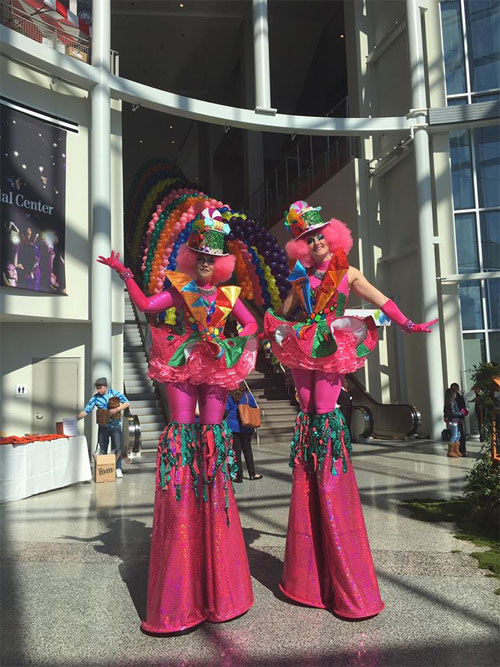 Blue Caterpillar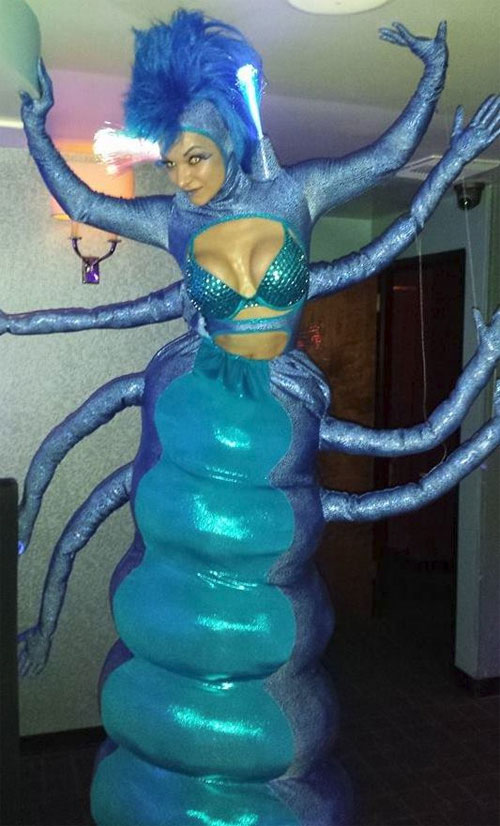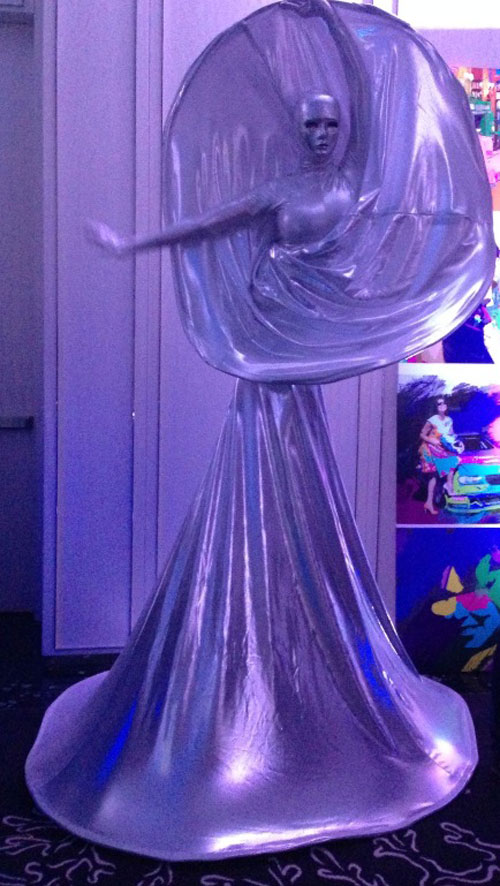 Not only do we have costumed characters,
we also have aerialists and circus acts.
Please inquire.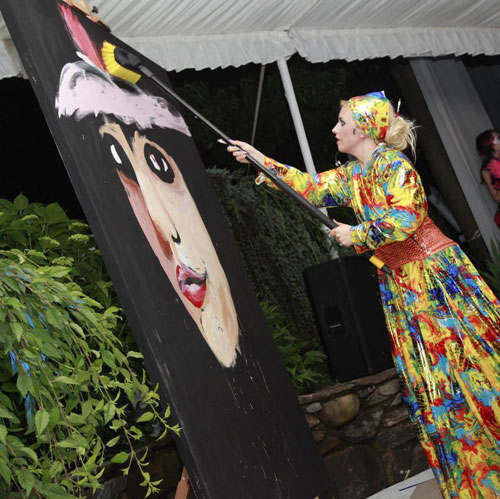 last update: June 9, 2021