Please scroll down...
Queen Elizabeth II
Evelyn was born and raised in London, England, and lived there until age nine. A retired opera singer, she's been
performing on stage professionally since college. She's totally at ease acting and speaking lines. She's great at speeches and is very funny!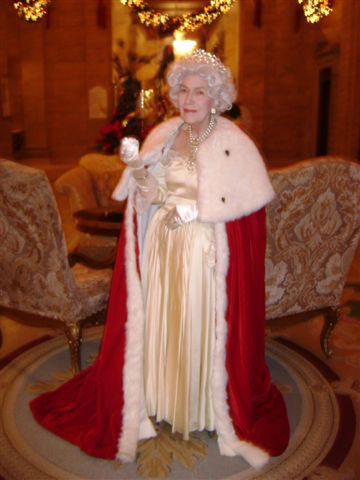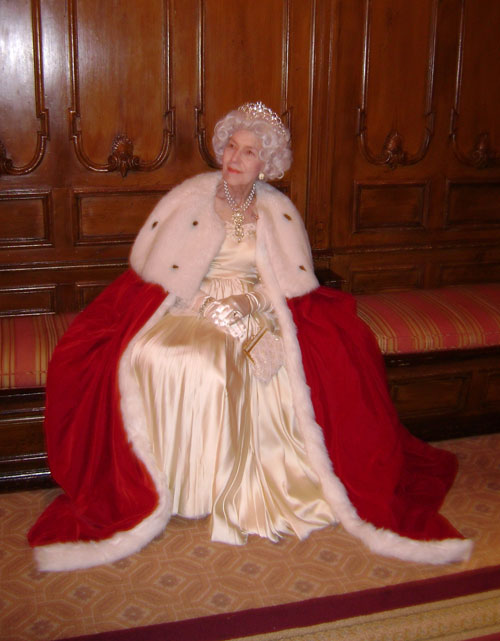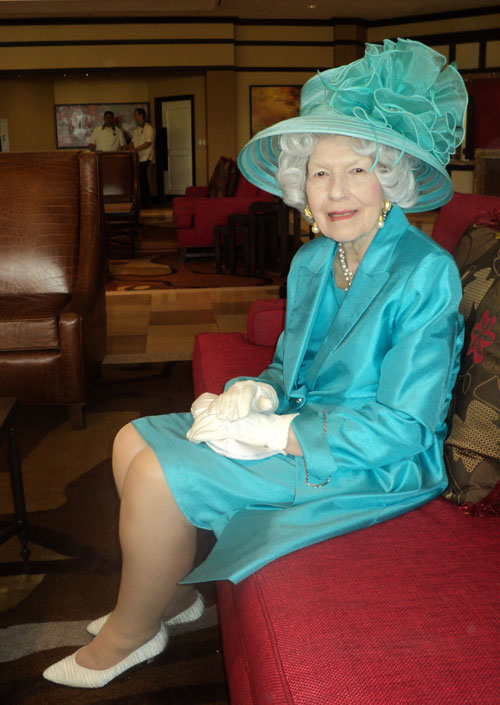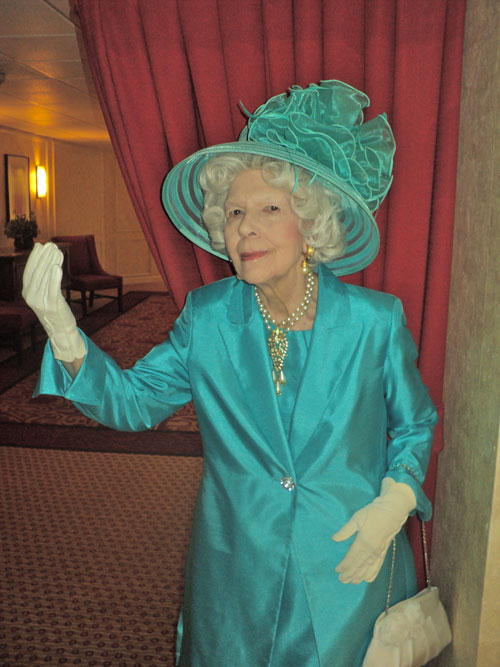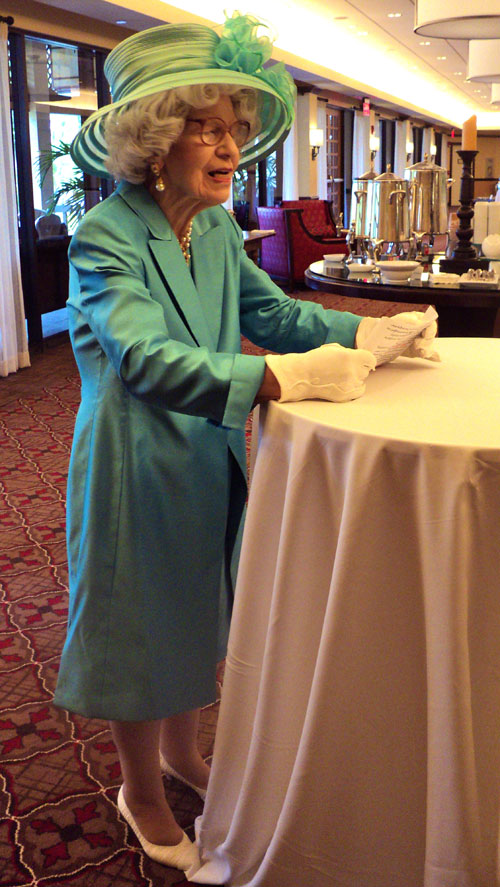 * Let "Her Majesty " greet your guest as they enter your party
* Have a "Concert with the Queen"
* Knight your honoree
* Have her present awards
* Let her read special proclamations and announcements
* She willl pose for photographs with your guests
*Have her appear at t Grand Openings & Fund Raisers,
Conventions, Spectaculars & Private Parties

more impersonators (navigable list)