Please scroll down...
Marilyn Monroe 9
This performer is out of the LA area
Video clips available. Please inquire.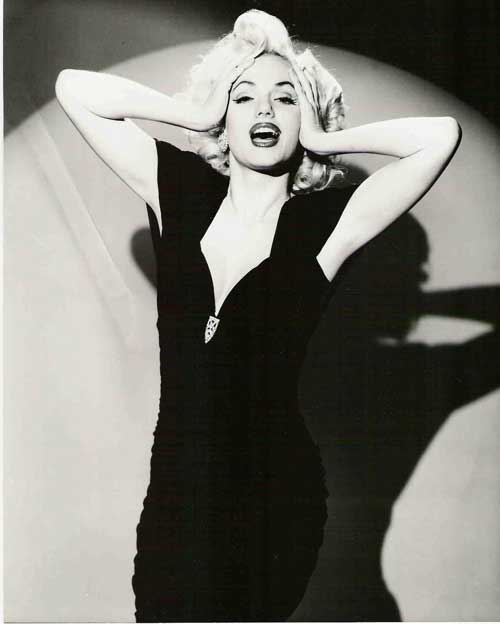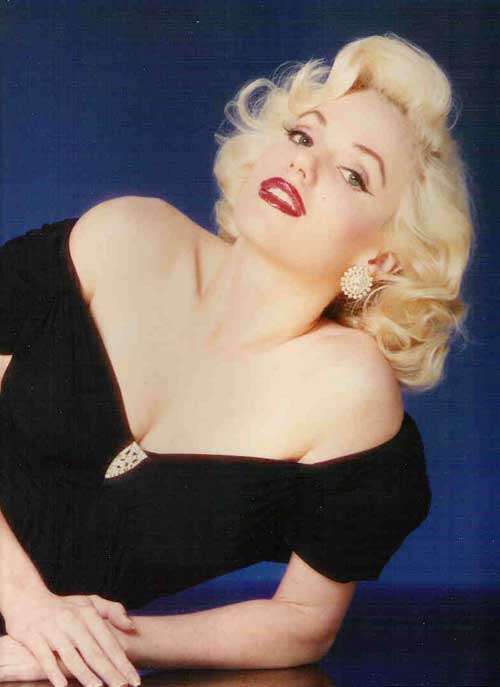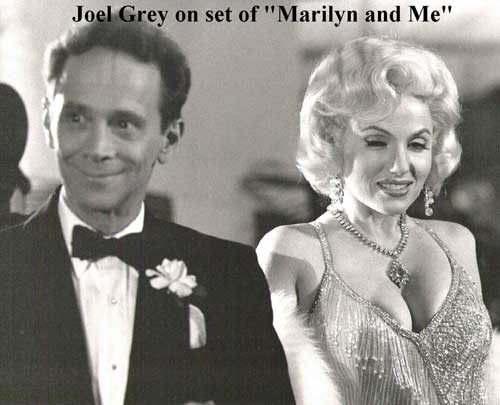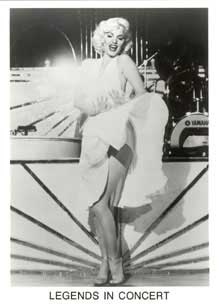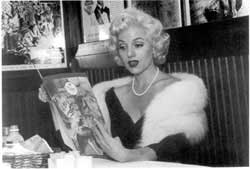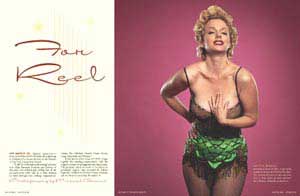 These photos are featured in Atomic Magazine.
Susan is wearing the original dress Marilyn Monroe wore in Bus Stop.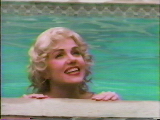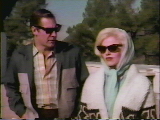 Outtakes from Susie's appearance on "Quantum Leap"
Arguably the best Marilyn Monroe impersonator in the world.

Since introducing her talents to the Las Vegas Strip with the original cast of Legends in Concert, Susan has been using her own voice and natural looks to woo audiences around the world.

Film credits include Pulp Fiction (see video link below), John Travolta's come back smash, directed by Quentin Tarantino.

After Susan landed the roll and met with Quentin Tarantino, he changed the script, adding a speaking roll for her. This is just one example providing the proof she is an impressive talent.
A perfectionist to her gift with a terrific personality and unmatched professionalism, Susan is the best choice for any special occasion

more impersonators (navigable list)