Please scroll down...
Marilyn Monroe
This performer is based in Las Vegas.
Janet is one of the top Marilyn lookalikes nationwide, and has won multiple awards for her performances as Marilyn on stages worldwide. She captures Marilyn's essence through her looks, wit, voice, and sex appeal. She sings LIVE, with humor and audience interaction, and has dozens of Marilyn's famous COSTUMES replicated. She has starred as Marilyn for TV, including: MTV, Jay Leno, CMT, Travel Channel, Tennis Channel, Hong Kong TV; as well as in hundreds of Casino Shows and Corporate Events for fortune-500 companies. She has performed before and alongside celebrities including: Candice Bergen, Jamie Lee Curtis, Tony Curtis, Ricci Martin, Beach Boy Billie Hinsche, Comedians David Spade and Dave Attell, and Desi Arnaz Jr.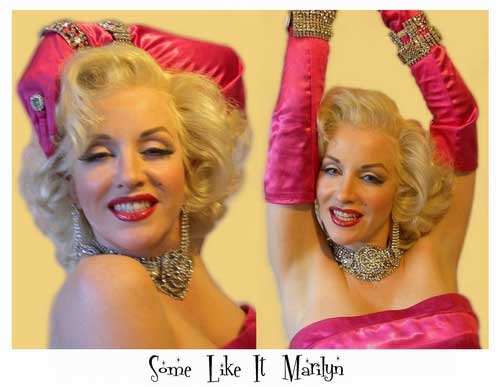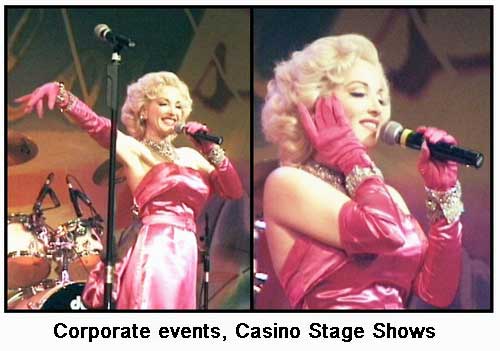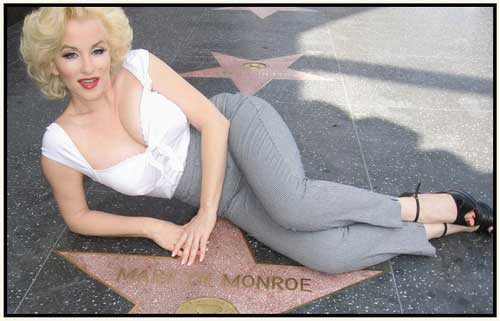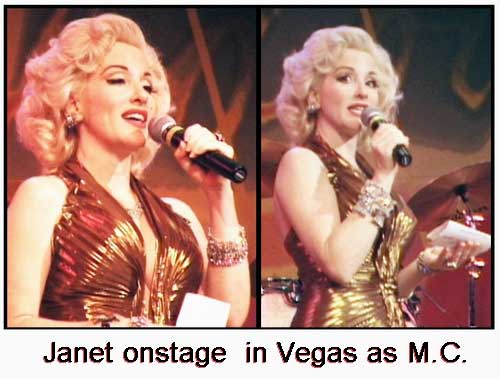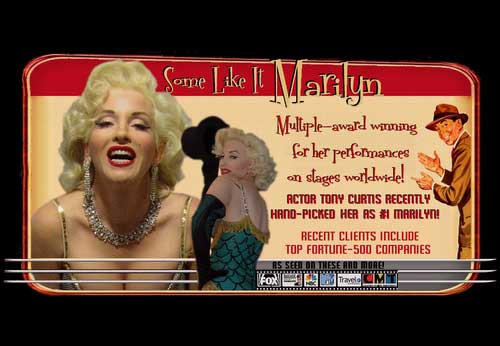 more impersonators (navigable list)