Joey P
This performer is based in the Philly area, and travels everywhere
Available for:
Meetings, Seminars, Training Programs, Product Roll Outs,
Awards Dinners, Retirement Dinners,
Joe as Doctor Johnny Pharma for Hoffman LaRoche, Canada and
in Cancun for The Equicom Group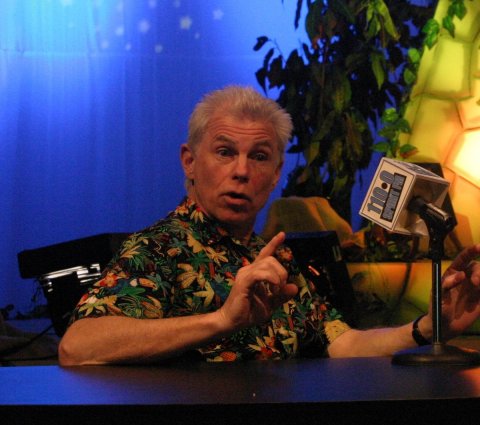 Joey with "Bobby Bacala" on The Sopranos
(video clip avail upon request)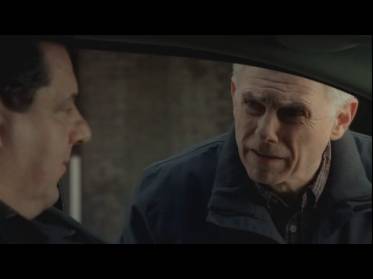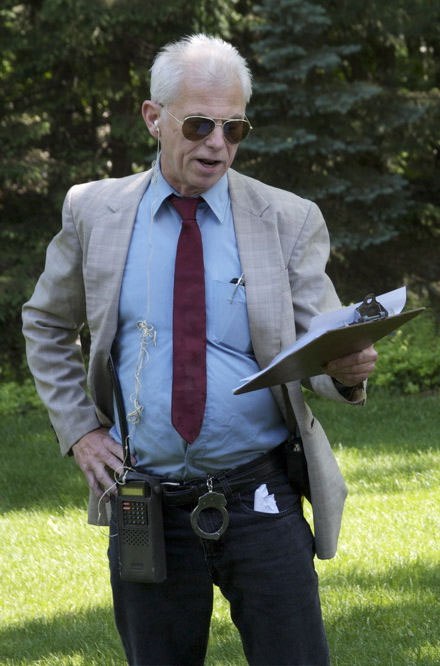 What is a Corporate Comedian, exactly?
(and why do I need one?)
The troops can get restless. The troops do get restless. Eyes glaze over. They're no longer paying attention. They hate you. So give 'em a break! Loosen 'em up! Wake 'em up! Bring in a Corporate Comedian! More specifically book JOEY P, Comic Genius.
He's been in the Corporate Comedy racket for a long time (he opened for Pseudelus) and has numerous impeccable references. In fact he has an entire page of references which he has not yet finished embellishing! Madison Square Garden, Philly's Spectrum, Dorothy Chandler Pavilion in LA, Disney Land, Madison Square Garden, The Louvre....these are all places he's seen! (Allow him to mention quite gratuitously that he has had principal roles in 14 motion pictures and network television including a recurring role on NBC's "Homicide" and a non-recurring role on NBC's "ER" and "The Sopranos." )
Joey will devise a humorous presentation specifically for your group or function. The Mirthmeister specializes in Bogus Expert Speaker routines, Executive Roasts and Corporate Comedy Murder Mysteries.
Let us know what you want lightened up and we'll take care of it and make you look like a genius!
Joey shows up as bogus industry "expert" to add some levity to an otherwise intense day of seminars, legitimate speeches and other presentations. He is often introduced just after a lunch break when the participants may be somewhat lethargic and may not be particularly enthusiastic about the prospect of a long afternoon of work ahead. In fact, the more the host builds up the intro as another work related speech the better. Of course you may find many other occasions when this bit of foolishness may be more than welcome.
The host introduces Doctor J. Philip Vandever, Professor of Marketing at the Wharton School of Business at the University of Pennsylvania. He looks very serious and scholarly. Sort of.
He begins to read a speech with which he is obviously unfamiliar. It is dry and deadly boring, ostensibly having to do with product marketing. He droneth on. Unable to maintain this charade, he soon admits that he is not in fact Professor Vandever but rather a fill-in sent by the Temp Agency. He has written his own material, however, in hopes of securing a position with your company. He proceeds to enlist the aid of 4 volunteers to enact a script-in-hand dramatization of a highly amusing Sales and Marketing scenario incorporating the client's product or service. The "volunteers" are pre-selected with the help of the client and do not always know they were going to be called upon. Other funny stuff happens.....trust us...
This is an opportunity for management people to be seen doing something amusing. Or it can be a CEO or other high placed company official seen as having a good sense of humor, etc.
(DISCLAIMER: No management personnel are injured or otherwise physically abused in the course of this presentation).

The total time of this speech and play is 35-50 minutes depending on audience response which is invariably ecstatic. This presentation works especially well because the nature of the entertainment is so unexpected and welcome.

Excellent corporate references available..some are even authentic.
Joes has also done hilarious roasts of guys who were being eased out of their high pay executive positions at major corporations, executive roasts for retiring muckety-mucks and corporate comedy at annual sales meetings, etc.

Need a website for your business? Call Adrienne (212) 353 3886