Joan Rivers
This performer is based in the NY/NJ area
and is one of our fabulous female impersonators
For nearly 20 years, Gary was the MC (as Joan)
at La Cage au Folles in Aruba, and has showcased at Atlantic City casinos.
He has appeared on several TV specials with the real Joan Rivers.
From the Red Carpet to hosting to stand-up comedy,
Gary gives audiences the "real" Joan experience!
Video available upon request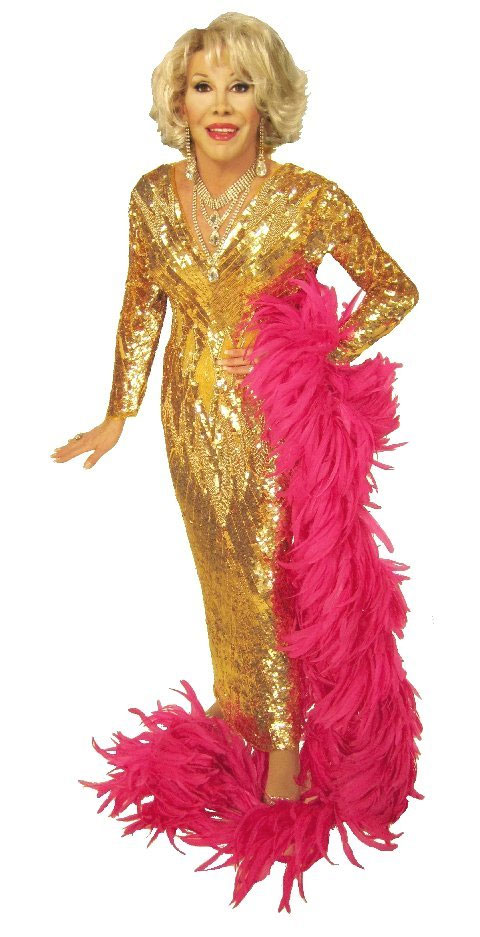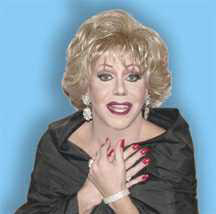 with the real Elton John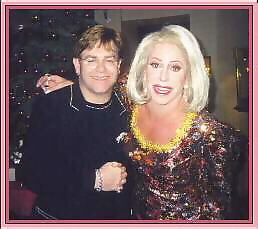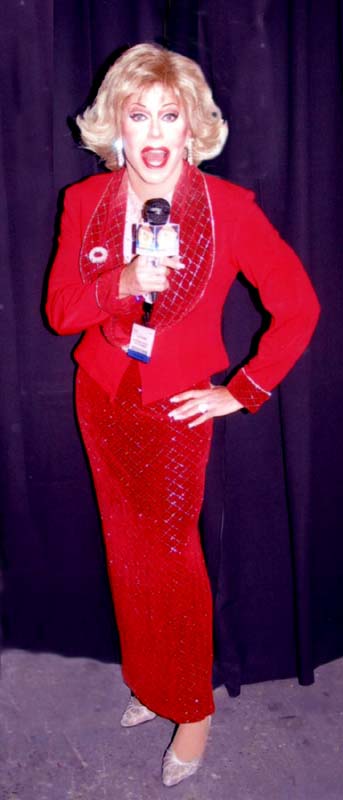 Gary with the real Joan, at her holiday party 2006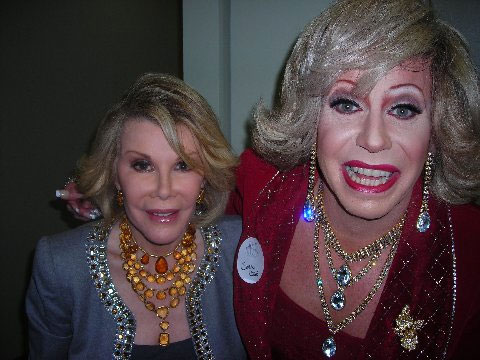 Three of our Joan-clones with the real Joan
(December 18, 2007)
Joan saw Gary and said: "I know you! You're the BEST!"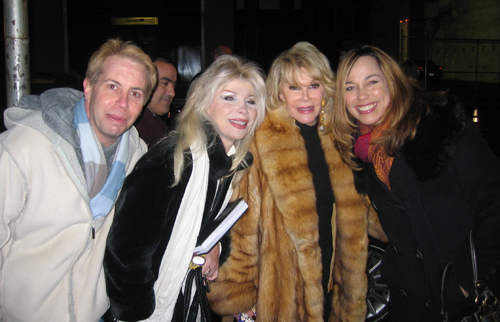 photo © 2007 Adrienne Gusoff All Rights Reserved
Today Show, Halloween 2007
Gary as Joan and Phyl as Melissa
with the real Joan and Melissa (dressed as each other)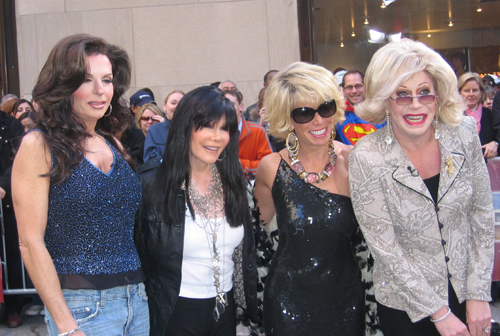 photo © 2007 Adrienne Gusoff All Rights Reserved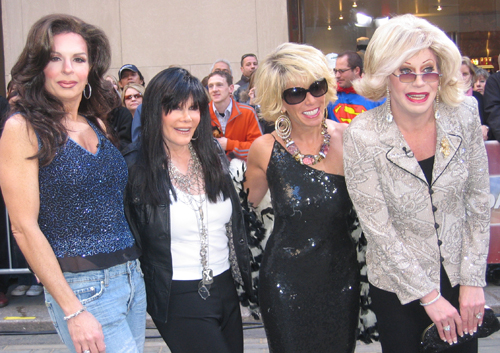 photo © 2007 Adrienne Gusoff All Rights Reserved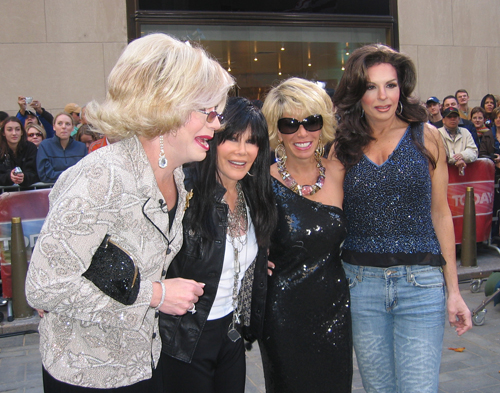 photo © 2007 Adrienne Gusoff All Rights Reserved

more impersonators (navigable list)