Please scroll down...


GIMAGUA
New York City's mesmerizing Rhumba-Flamenco Guitar Duo!
Many New Yorkers are already familiar with Gimagua from their crowd-grabbing performances with the MTA's Music Under New York program. These handsome twins from Cartagena , Colombia are also available to perform their Rumba Flamenco and Afro-Cuban stylings at your next ny private or corporate event, either as background music (i.e. for a cocktail party) or as the main event.
Since arriving in New York, they've appeared on many local and national TV shows, and recorded music for the Broadway musical "El Zorro, The Masked Musical." They've performed with artists such as Debbie Gibson and salsa virtuoso Roberto Blades.
Gabriel and Guillermo with Celia Cruz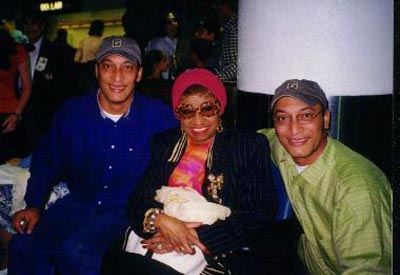 Gabriel and Guillermo with Tito Puente