Please scroll down...
Barbra Streisand
This performer is based in the Orlando, FL area
Click to hear a short audio snip
Video available upon request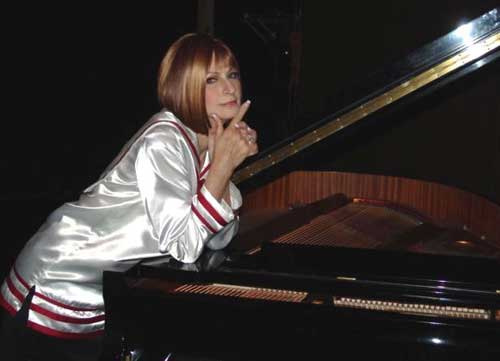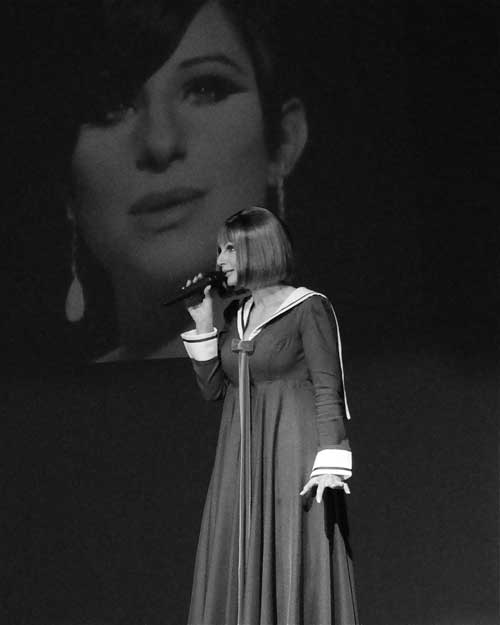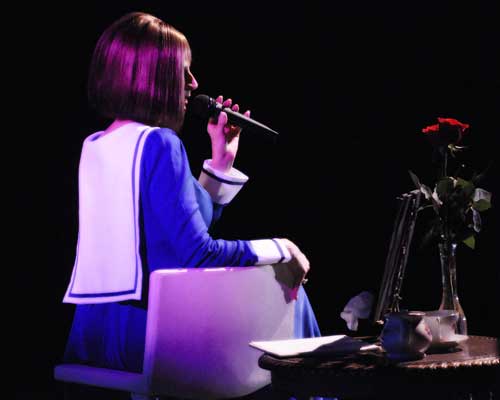 Carla has the look and sound of "the Greatest Star", the incomparable Barbra Streisand. From the hair down to the trademark "nails", Carla is "Simply Streisand" in every way. Singing live, to recorded background musical tracks, Carla recreates the excitement and high energy vocals of Streisand's most powerful numbers and at the same time has the capability of singing with a beauty and purity of sound essential for the ballads that are so closely associated with this greatest of all singing actresses.
Carla brings to this project more than 25 years of professional experience as a singer and stage performer, as well as a passion for and appreciation of the exquisite artistry of Ms. Streisand. Having spent most of her career as a classically trained opera singer, Carla has always been inspired by and drawn to the voice and persona of Ms. Streisand and she has successfully captured the essence and thrilling artistry of the one and only "Funny Girl" herself.
She received her Masters of Music, with an Opera Specialization, from SUNY-Binghamton, (New York) and has been a critically acclaimed professional singing actress for many years. Carla is an adjunct Voice Professor at two colleges in the Central Florida area, and she maintains a private voice studio in her home, in addition to an extensive performing schedule.
Carla got into the "impersonator" business like so many before her -- over the years, friends, family and strangers often remarked about her resemblance to Streisand in looks and mannerisms, as well as her voice. Her Streisand impersonation had its premiere performance at the Sunburst Convention a few years ago and the response was overwhelming! Her act was one of only a small handful to be chosen by a British film crew for inclusion in their film about Celebrity Impersonators and she was also filmed by the Tonight Show.
She can provide you with a classy, elegant, professional and very entertaining performance of almost any length for almost any type of event. Carla is available for private parties, corporate events, holiday gatherings, theatrical venues, night clubs, "meet and greets", Vegas-styled shows, etc.
You will enjoy all of Ms. Streisand's greatest hits, from the early days all the way up to the present. Incorporated into her act is some audience participation where she will invite someone to join her in the duet, "You Don't Bring Me Flowers" a la Neil Diamond. Your guests are sure to enjoy themselves. From the serious love ballads to the comedic songs, Carla has it all...she's "like buttah."
All I Ask of You
All of My Life
As If We Never Said Goodbye
Being Alive
Don't Rain on My Parade
Enough is Enough
Evergreen
Everybody Says Don't
Happy Days are Here Again
He Touched Me
I Have a Love/One Hand One Heart
I've Dreamed of You
Lover Man
Moon River
My Funny Valentine
My Man
Not While I'm Around
On a Clear Day
Papa, Can You Hear Me?
People
Putting it Together
Second Hand Rose
Something's Coming
Somewhere
Stoney End
The Greatest Star
The Main Event
The Man I Love
The Music That Makes Me Dance
The Way He Makes Me Feel
The Way We Were
What Are You Doing the Rest of Your Life?
With One Look
Woman in Love
You Don't Bring Me Flowers

more impersonators (navigable list)