Please scroll down...


Andy M
Chicago's Comic Juggler!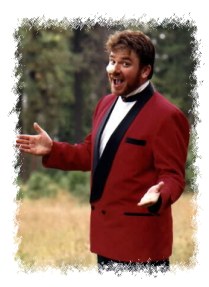 | | |
| --- | --- |
| | Fun, family entertainment that features stand-up comedy and skillful juggling! |
| | 16 years of professional experience! |
| | Seasoned Stand-up comic, writer, character actor & juggler! |
| | Perfect for the stage or as a strolling attraction! |
| | Featured performer at hundreds of Corporate Events, Fairs, Festivals, Schools, Theme Parks & Variety Shows! |
| | 1988 Graduate of the Ringling Bros. and Barnum & Bailey Clown College! |
| | Performed for President George Bush...the original NOT the sequel! |
The 2 most commonly booked performances are the strolling act and the stage show. Stage acts can range in length from 5 to 45 minutes an are appropriate for trade shows, cruise ships, festivals, schools and more. Strolling acts vary in length and there is usually a two-hour minimum for booking.
Want to see Andy in Action? Watch the video clips!
All routines feature Andy's comedy patter and some audience participation.
Acts may also be set to music a-la circus-style if so desired.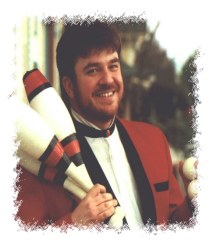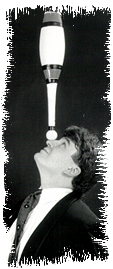 Place Andy has appeared:

Ringling Bros. and Barnum & Bailey Circus , 1988-90

Reynolds Family Circus , 1989

Family Showcase Theatre, 1989-90, 1996-99

Noel Bros Christmas Circus, 1990 (Many weird stories to tell!)

Show-Me Productions World of Magic, 1991-92

The Mackinaw Music Show, 1996 (FUN little show. Check them out.)

Circus Kamala, 1998-2000 (Dwight Damon Prod.)
The Bozo Show (WGN)

Bozo's Grand March for Kids (WGN)

The Bozo Super Sunday Show (WGN, GEEZ! Bozo LOVES ME!)

The Powers Hour (Triton Knowledge Network)

Know It All (TCI Cable. Host of a childrens game show!)

Pepper & Friends (NBC A very local talk show in Missouri)

The Magical World of Glenn Bishop (Continental Cable)

Easter Seals Cable-a-thon

WREX TV, News at Five (NBC)
Silverwood Theme Park , Athol, Idaho

Santa's Village Amusement Park, Dundee, IL

Rockome Gardens, Arcola, IL

Lincoln Park Zoo, Chicago, IL

Brookfield Zoo, Chicago, IL

Chicago Botanic Gardens, Glencoe, IL

Boone County Fair, Belvedere, IL

Lansing Superfest, Lansing, IL

Rockford Boat Show, Rockford, IL

Chicago Baby Faire, (Where all your babies are 1/2price!), Chicago, IL

Food Marketing Institute Show, Chicago, IL

City of Chicago's 104th birthday Celebration
Supporting performance,

Phil Collins 1994 World Tour

Performance for President George Bush & Congress,
Washington Press Corp's Salute to the 101st Congress

U.S. Coast Guard Auxiliary Annual Flotilla Dinner

Winner, Boone Co. Fair Talent Contest

Winner, McHenry Co. Fair Talent Contest

Two-time Finalist, Illinois Assn. of Agricultural Fairs Talent Contest

The St. Anne Pumpkin Festival , St. Anne, IL

bottom