New York Metro Area's Oldest, Funniest and Best Singing Telegram, Celebrity Impersonator and Party Entertainment Company ... Bringing You Hilarity Since 1982!
Now Nationwide!
Great prices -- Huge variety -- Unique and unusual specialty acts. Friendly, helpful, impeccable service with a smile for every client, regardless of budget.



Singing Telegrams


including Florida Bingo, Zen Jewish Jokes, Bubby Fortune Teller, music links, games, recipes, more
Order my new book!!!
(It's funny! I promise!!!)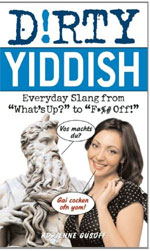 (click to order)

Please click for our policy on charity work and unpaid media appearances.
Don't forget to check out our SEASONAL SPECIALTIES page!
click HERE

as seen in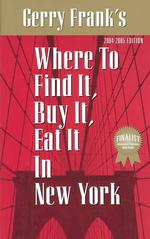 Hilarious "Jewish Grandma" delivers birthday bagel, get well chicken soup, congratulatory bottle of Manischewitz or the incredibly romantic Chopped Liver Heart (tm). Bubby Gram features original funny songs, jokes, stories, ad libbings, ridiculous props, personalized shtick, sight gags and general kibbitzing. Perfect for birthdays, special occasions, get-wells, holidays, bar/bat mitzvahs, corporate sales events, weddings, conventions. Even coronations!
What?! You say a Bubby isn't right for your occasion? Fear not! See what other wild and wacky things we have to offer! Celebrity impersonators and tribute artists, singing telegrams, original acts, magicians, psychics, circus performers, hilarious roasts, drag shows, belly dancers, kid's entertainment, seasonal specialties. New York's best party entertainment and singing telegrams!
If you need to download/install a program in order to play
any of the audios or videos on this site, please go HERE


Entertainment geared to make
this special day both fun and
memorable. They'll be talking
about it for years!

Having a large event and need big sets? Prop rentals? An entire room decorated like The Moulin Rouge or a Las Vegas Casino?
(coming soon)


Bring down the house with a great DJ for your next event!
LINKS



Beautiful portraits, private commissions,
boudoir photography for individuals,
couples or groups (i.e. bachelorette parties)
& award-winning fine art photography
(c) 2009 Adrienne E. Gusoff All rights reserved
"Bubby" is a registered trademark, owned by Adrienne Gusoff
Pick a Shtick, Celebrity Clones and Celeb Clones are service marks of Bubby Gram
Website designed by Adrienne E. Gusoff
Updated April 5, 2016
Need a website for your business? Call Adrienne (212) 353 3886