IGCITA Lookalike Convention
Las Vegas, 2004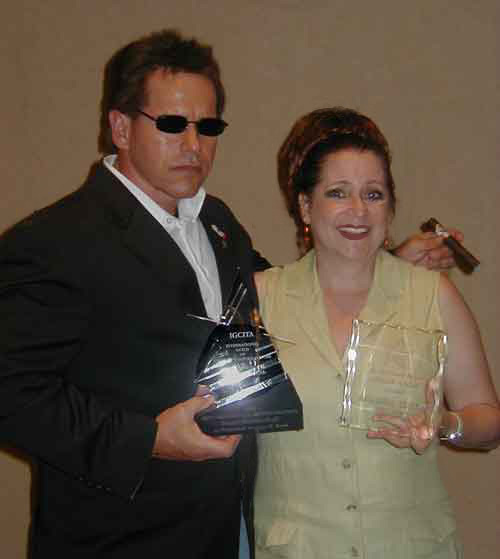 Here I am, winning "Agent of the Year" with "Ahnold!"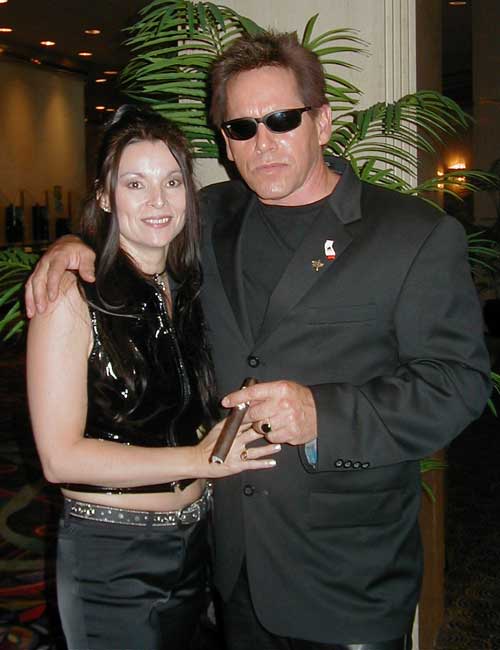 Shania Twain (Dianna) and Ahnold (Lyndall) who are real-life husband and wife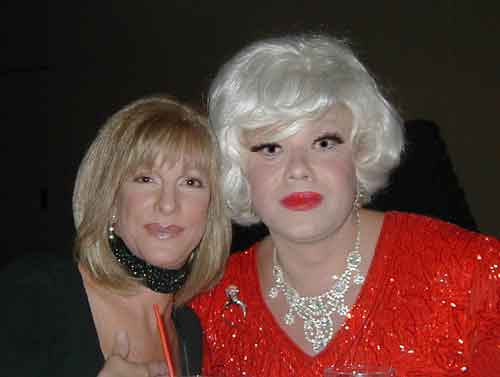 Babs (Cindy) and Carol Channing (Richard)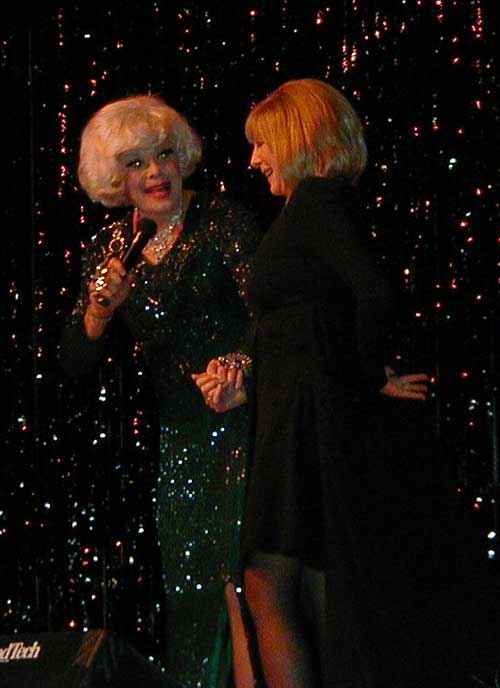 Carol and Babs on stage. (What a set of pipes on this girl!)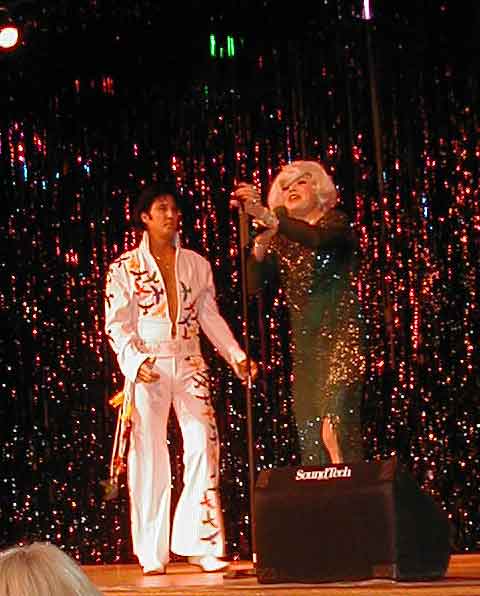 Carol and Elvis (James) both of whom recreate their characters to a T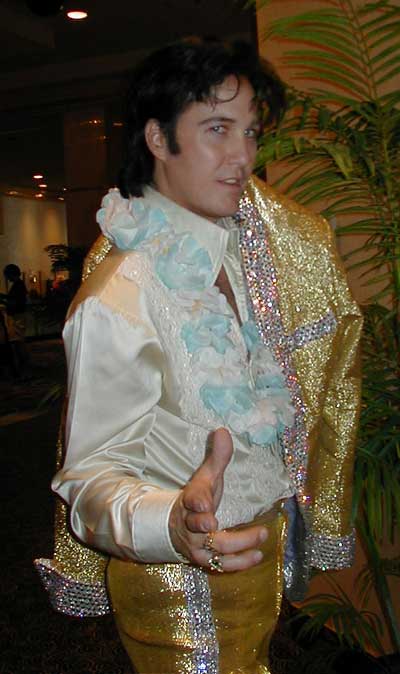 James as Elvis. No. James IS Elvis!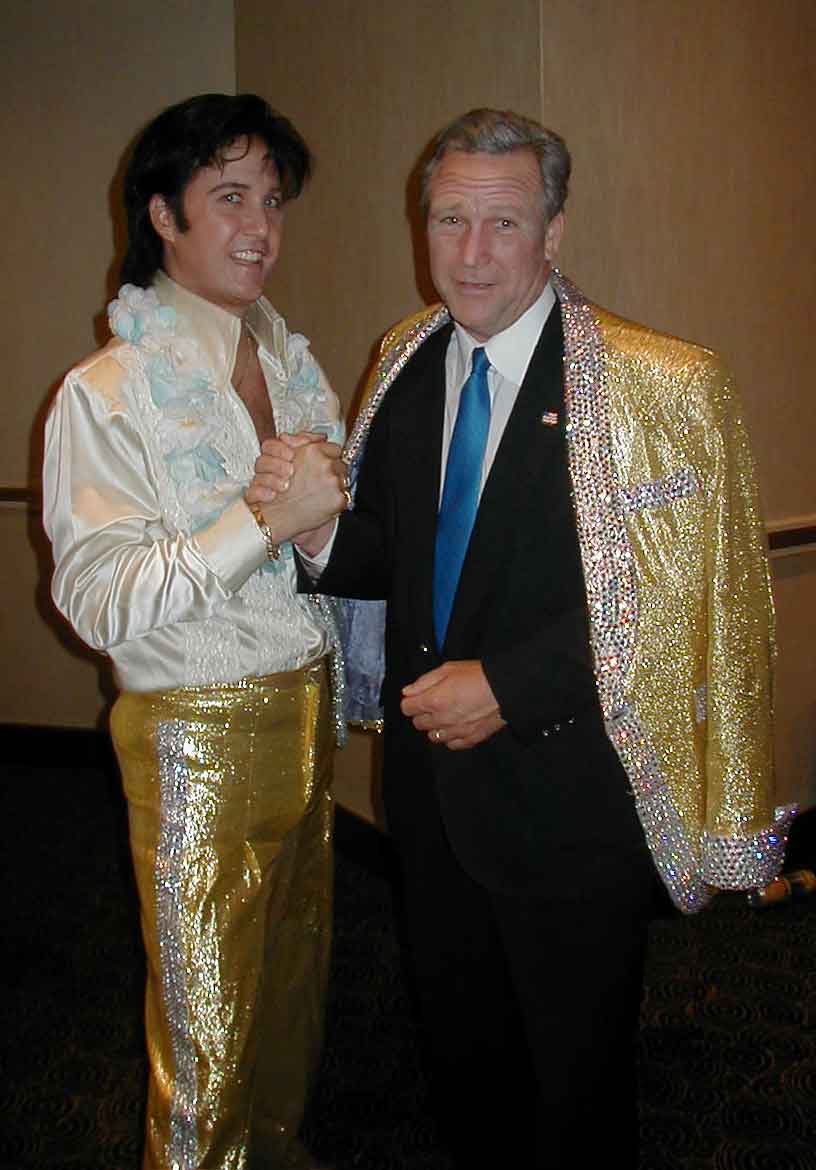 The King and the President (John)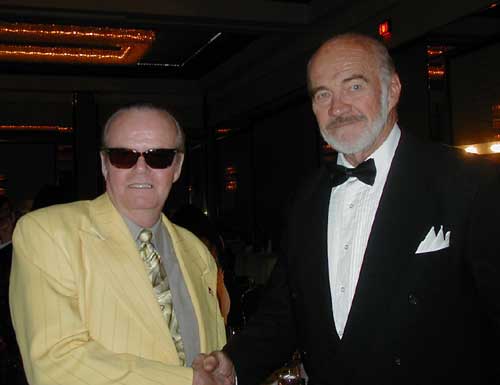 Jack "Nicholson" and "Sean Connery"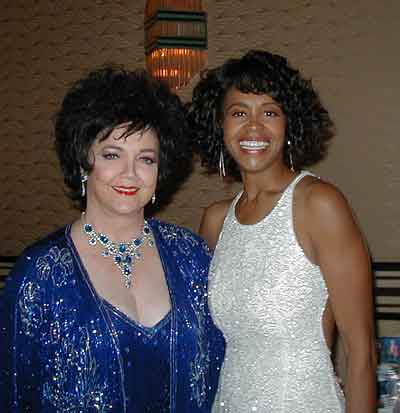 Liz (Louise) and Whitney (Joanna) (another lady with an incredible voice!)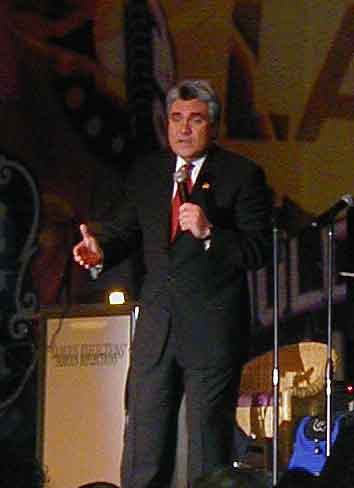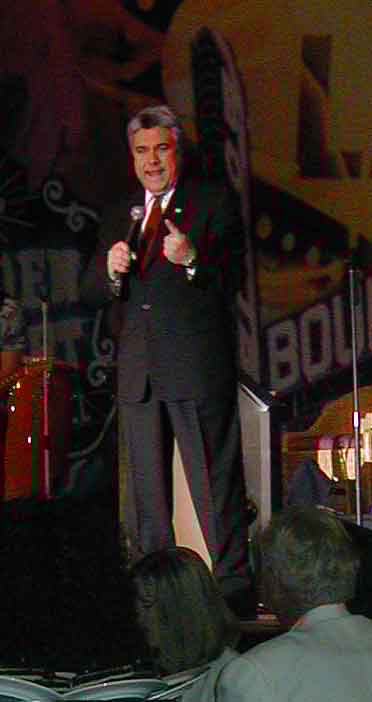 Marcel, a near perfect clone of Leno in every way! I thought it WAS Leno!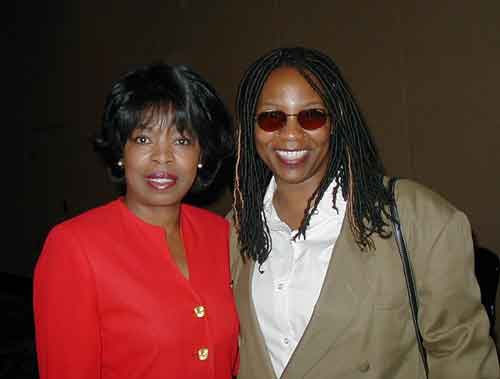 "Oprah" and "Whoopie" (Bettina)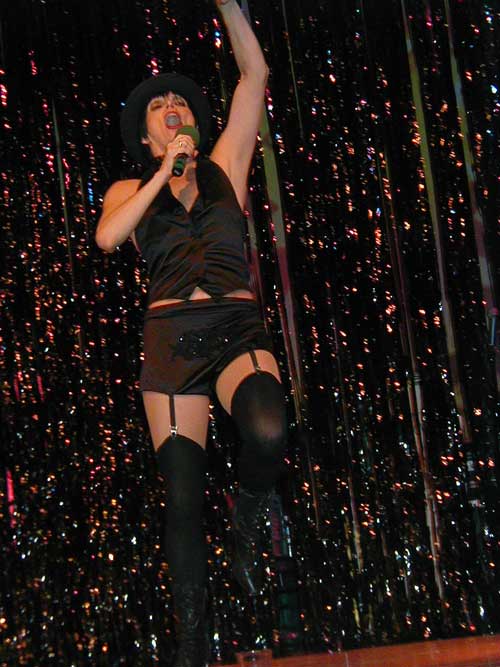 Suzanne as Liza. (Better than the real thing, if you ask me!)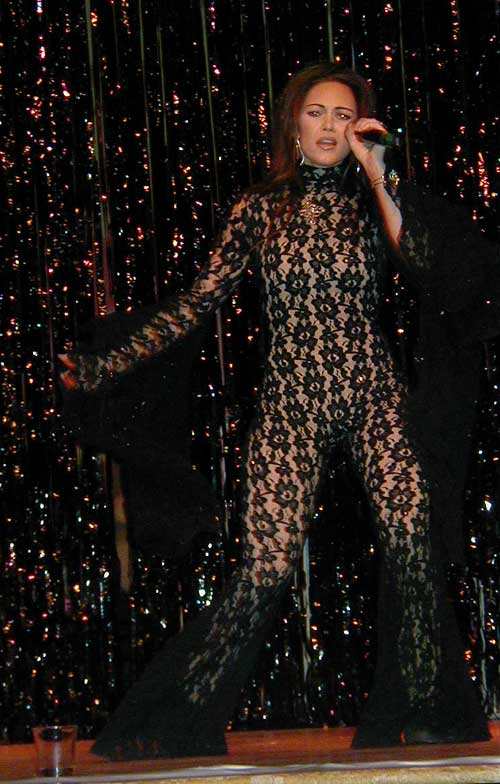 Fantastic "Shania" look and sound-alike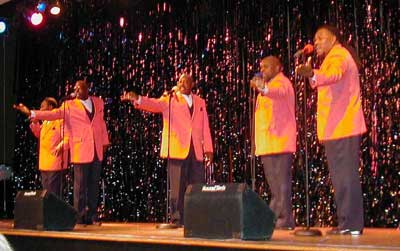 Amazing "Temptations" soundalikes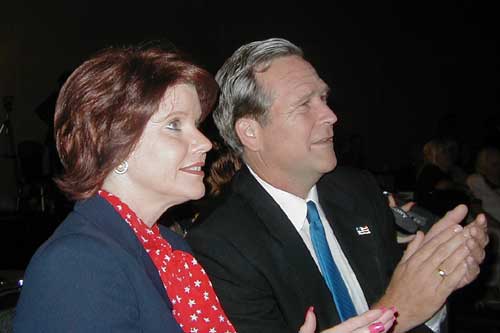 The "Bushes" enjoying the show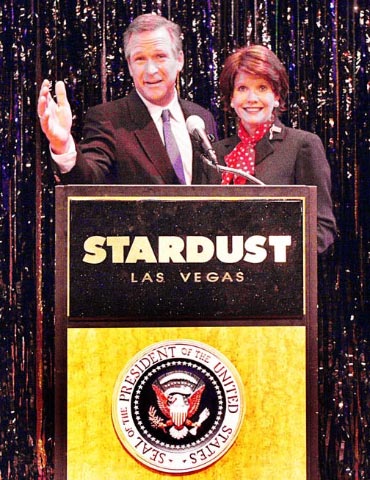 "Dubya" and the "First Lady"
"The Duke" (Ermal) and "Richard Simmons" (Arlin)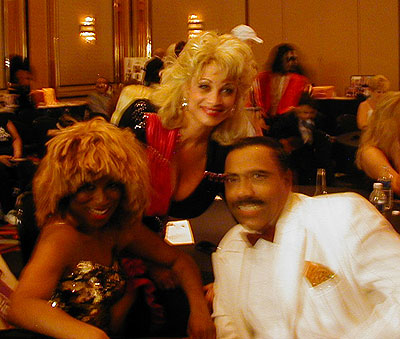 "Tina," "Dolly" and "Cab Calloway"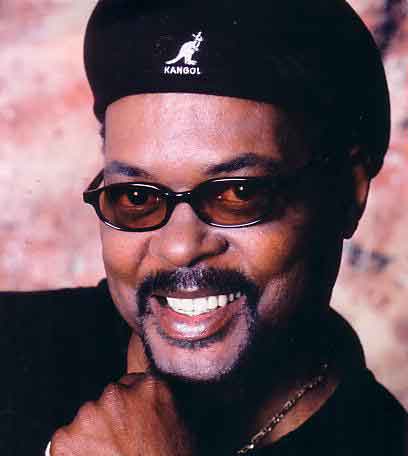 Such a dead ringer for Samuel Jackson, people
were stopping him in the casinos for photos!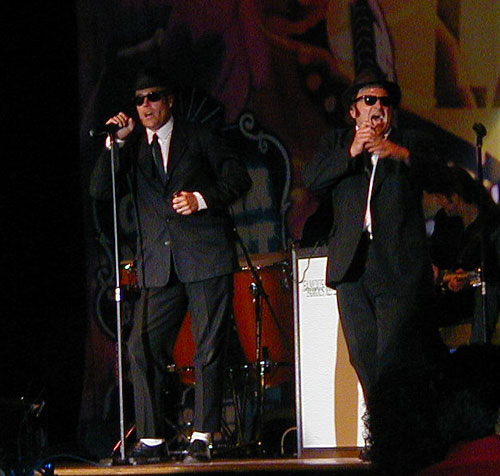 The "Blues Brothers" had everyone out of their seats dancing....even at 1:30 am!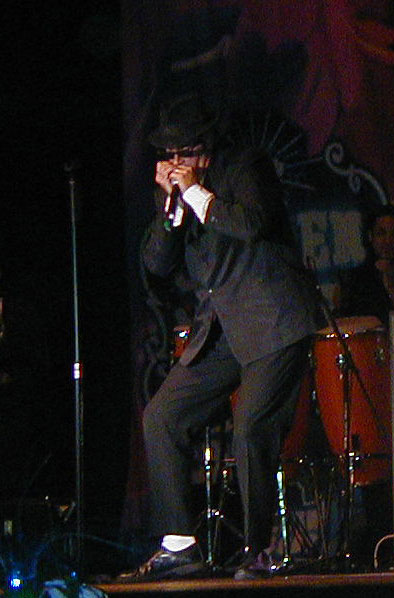 "Elwood Blues"
Hail! Hail! The gang's all here!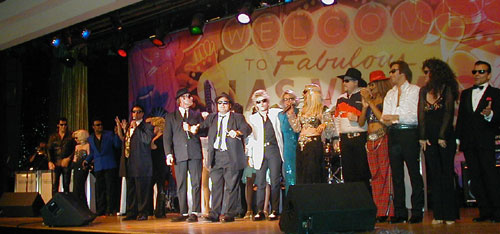 Entertainment geared to make
this special day both fun and
memorable. They'll be talking
about it for years!