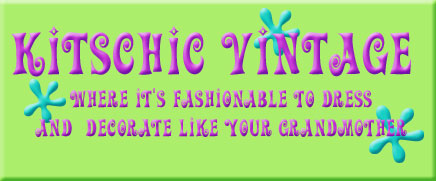 Black Python/Snakeskin Evening Bag
$275
The reason this bag is priced so high is that I'm loathe to sell it. (But for the right price...)
This is my personal evening bag of choice and it always gets compliments.
It's probably from the 40's, in pristine condition.
The inside has several side compartments -- one straight one,
and on the other side, a comb pocket and a tabbed mirror
backed with same same soft calfskin the bag is lined with.
(note: the bottom of the longer interior pocket is torn on the bottom.
The damage is not even noticable...unless you try to put something small in it
and it slips down into the main compartment of the handbag. [A pack of
tissues or small change purse would probably stay in place. A credit card
would slip thru.] I actually used this bag many times before I even noticed it.
I mention it to honor my promise of full disclosure.)
Sturdy decorative gold clasp.